A Veteran Finds a New Mission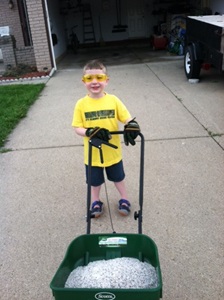 Many veterans never plan on getting out of the service, but life is unpredictable. Family dynamics change, medical issues arise, sh*t happens. I planned on being a Marine until I could retire, but that's not what life had in store for me. A decade into my service, I went through a divorce. We had a family together, and for that reason I got out of the Marines.
When you're part of the armed forces, you have two families: your military family, and your real family. After 10 years of service, I suddenly found myself losing both families. I was thrown into civilian life and didn't know a soul, much less have any idea what I wanted to do – I'd never had to think about it. Life was a struggle – I was down, unmotivated, and it took a while to find help.
Finally I connected with some local veterans who told me there as a use for my skills. One thing led to another and I found myself at Populus Group where I met Mike Gardner and Bobby Herrera, who was also a veteran. They helped me tweak my skills and find a place within the civilian world. My whole mindset changed when I found this new community.
In the service, you're used to having a "mission". For a while I lost that sense, but found a new one at Populus Group – helping veterans find their footing as civilians. The relationships you build with your fellow service men and women are easy and automatic. There's a bond that exists beyond branch, gender, race, age, and economic status. This shouldn't and can't stop once military service comes to an end. We care about our brothers and sisters – we want to help each other out. That's just who we are.
Take a moment this Veterans Day to thank a veteran for their service. Whether or not they're active duty, they've sacrificed a lot to earn their two families.