Have you ever felt like you're busting your butt, but nothing's actually getting done? Or like you're running 90mph in 10 different directions? Are you tired of being tired?
There was definitely a time in my life when I thought the more I did, the "better" I was. Eventually I wised up. Success is not defined by the quantity of activities you're involved in, especially if none of them leave you feeling fulfilled and they aren't helping you achieve your goals.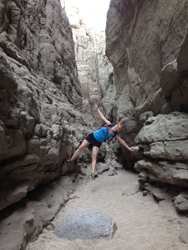 Essentialism: The Disciplined Pursuit of Less by Greg McKeown, is a guide to simplifying your work and life. It explains the why behind the need for simplification, and how to apply it.
One of the biggest challenges in my personal and professional life has been learning how to say "no". I'll admit it - there was a time I was afraid to say it! Those millions of thoughts that go through your mind with each request can be overwhelming. "If I say no, will I sound like a jerk?" "I want to help, but I have so much going on.." "I already said yes to other things."...There's an entire chapter on how to navigate those tough situations - learn to say no with "grace and confidence"!
Greg McKeown does a phenomenal job of explaining how focus, better planning, and saying no will garner the biggest return on your efforts. It's been my favorite how-to guide to raising the bar of my performance by slowing down.
This book was featured, along with a few of my other favorites, on HubSpot's blog. Check out Essentialism and other books to read in 2015 here!