We love meeting people. More than that, we enjoy learning about the problems they're facing, what their goals are and how they like to have fun. Populus Group's Cesar Ibarra will be attending Minority Business Opportunity Day (MBOD) - one of Southern California's largest Supplier Diversity conferences on March 4th. He'll be networking with other diverse suppliers and national corporations during the two day event. We recently caught up with him to find out more: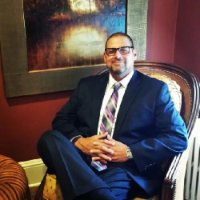 Q: Cesar, what are you looking forward to at this event?
A: I attended this event last year and found it to be very productive. This year I'll be meeting Diversity Spend Officers and professionals from Fortune 50/100 companies who are excited to speak to MBEs with a large national footprint. This will be my first event with the local SCMSDC chapter, and am looking forward to making new connections in the L.A. community. I'm passionate about what we do why we do it, and am excited to share where we're taking PG with the people I meet.

Q: Why are these MBE events important?
A: These events provide a social, fun environment to meet the players in your community. The attendees are receptive to new ideas, and it's inspiring to meet other professionals who are innovating ways to serve their customers and improve their communities through business opportunities. Diversity is a huge topic, and I'm looking forward to hearing what other leaders at the conference have to say.

Q: Are there any sessions or speakers you're looking forward to?
A: Guillermo "Memo" Kahan is leading a seminar called "The World Wants American-made Products, But...". I've seen him before, and was blown away.

What are the goals for your organization's diversity spend initiative? Are you an MBE, WMBE or DBE looking for an edge in the market place? Do you want a strategic partnership with a company who can inject innovation into your program while helping you achieve your goals? Reach out to us on our contact page. We can't wait to hear from you.