A wise person once told me "…everyone should have an opportunity to succeed," and while that wise person may or may not be a boss of mine, I can truly attest to the struggles that hard working individuals can be challenged with in their pursuit of that opportunity.
My career began with Populus Group back in 2011, and since then I have been provided the opportunity to witness firsthand how hard work and reinvesting in myself gives me the ability to control my career, or as we call it at Populus Group, my climb. It is that last point that I took for granted until last year.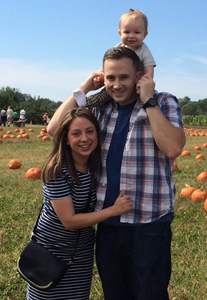 Early in the year, I was in full control over my current responsibilities at Populus Group, which were much different than any other role that I've held. I am a key point of contact for Foreign Nationals who need assistance with opportunities at Populus Group. I'd become a subject matter expert, as I would like to think, and a person to turn to for consultants who required H-1B sponsorship.
Like many of you reading this, I had never heard of an H-1B before I moved into this role. The H-1B visa, valid for 6 years in total, is a visa for highly skilled individuals to come into the United States and work for companies that cannot find the talent locally. Why can't they find this talent in the States, you ask? Only 10% of the U.S. population will graduate with engineering degrees, compared to almost 90% graduating globally. Fortune 500 companies rely on these individuals to maintain software, applications, projects and much more. In fact, these candidates are so sought after that companies like Facebook and Google are now rallying the government to permit more visas to be issued annually.
Anyone who has traveled to an unfamiliar place knows that you wouldn't want to make the journey by yourself, if at all possible. To alleviate that stress, the government permits these skilled workers to bring along family members as part of a dependency program called "H4 visas." This means that an individual who comes U.S. to find opportunities and will likely be here for up to 6 years doesn't have to do this without their spouse and children. This is significant for many reasons. Can you guess what type of education that their significant other might have? You got it… the majority of these H4 visa holders also have engineering degrees.
Since I work with individuals who require H-1B sponsorship, I'm frequently introduced to their husbands or wives who also have a background in IT or engineering. These individuals would love to work, but don't have proper work authorization as H4 visas currently restrict the holder's ability to work. They come to the U.S. with their spouse and want the same opportunity to succeed in order to help their families. After years of rallying, petition signing and support, decision makers in congress have been driven to make a change; we might see an end to preventing this talent from finding opportunities. These individuals want the same opportunity that I took for granted; the ability to work in the United States for a great company that allows me to architect my path to success.
It's funny how life works. I am grateful for so much in my life; my family, my career, my friends and now more than ever, the opportunity that I have every day. Making an impact on someone's life does not always present itself as clearly as you would think. Sometimes minor changes in behaviors or major changes in legislation can make a significant impact on our world. One thing to remember is that we are all here for a reason, and that we all deserve to be given a chance, an opportunity to succeed.