Within each of us are two selves: the self who craves success, who builds a résumé, and the self who seeks connection, community, love - the values that make for a great eulogy.
- David Brooks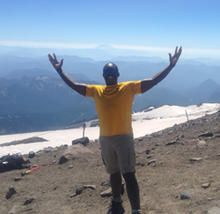 This quote caught my attention because I have spent my professional career in an industry that puts a premium on the resume. I believe the majority of us have spent significantly more time thinking about our resume than our eulogy. Then again, who wants to think about their eulogy? The quote inspired my PopTalk because I have had a few life changing events occur in a short time period including deaths, a cancer diagnosis, car accidents and illness. The reality is, we all die. Most of us spend way more time building up the things we've done, the skills we've learned, and our achievements instead of focusing on the impact we've had and how we want to be remembered once we're gone.
We need to shift away from questions like:
What are my goals?
What am I trying to achieve?
Is this something I'll be able to add to my resume?
Better Questions to ask ourselves:
How often am I deliberately having a positive impact on the people around me?
How often do I make them feel special?
Am I letting myself get caught up in my day-to-day routine or making an effort to reach out and offer help?
Do I make the people around me better by holding them accountable to high standards?
Do I waste time worrying about the small things and allow them to have a negative impact on my relationships? How deliberate am I about slowing down to focus on what is most important?
Once we change our mindsets by asking the right questions, the answers will serve as a guide to help guide our day-to-day decisions.
Hopefully this is what the people in my life will say about me:
My Dad loved me unconditionally, always believed in me and taught me to never give up.
My Husband loved me unconditionally, made me feel special and always had fun.
My boss had my best interest at heart, held me accountable and made me better.
Ask yourself, are you spending time building your resume? Or influencing how others will remember you?