The 2019 Sherpa Trip was legitimately one of the best experiences of my life. This is not your average company trip. First, everyone there has won the Sherpa Award. This is given each year by Populus Group CEO Bobby Herrera to someone who embodies PG's culture and values. It's the highest honor in our organization. Being chosen as a Sherpa Award winner has been on my bucket list since 2013, my first year with the company. I remember learning about the meaning behind it, and seeing it awarded, I still remember my exact thoughts: "I hope I can be that one day."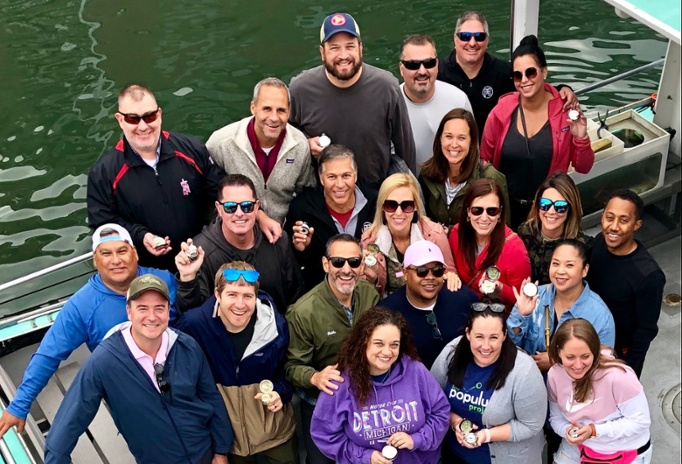 The Highlight(s)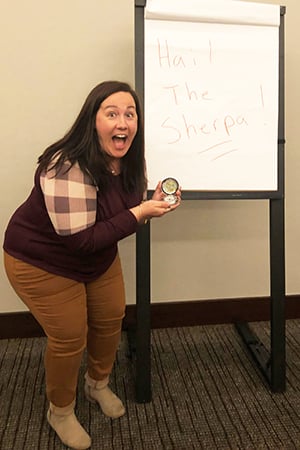 The peak moment for me was on our first official meeting day. The day kicked off with Bobby giving me a beautiful compass engraved with my nickname "Rodger's Wife" (call me for the story 😀). The compass is a symbol for what the award stands for – a Sherpa is someone in the community who serves as a trusted guide and adviser to the climbers around them, someone who consistently lives the code and protects the community, someone who is selfless, passionate, and chooses the hardest right. Being handed this symbol was a touching, remarkable moment in my life. As if the award wasn't enough, hearing kind words from my fellow Sherpas, the people who were largely responsible for getting me to where I am, about the impact my climb has had on the community was overwhelming (in a good way 😊).
Looking at each person and seeing the moments where they poured into my life, spoke kind or sometimes challenging words, believed the best in me and my abilities, and encouraged me along the way was deeply fulfilling and memorable.
Uber Karaoke Much?
The thing about company trips is they have a bad rap--for most organizations. You have to be buttoned up and on your best behavior. Not here; being your quirky self is not just encouraged, it's celebrated. Enter Uber Karaoke with Carl.
You may be thinking to yourself, "Uber Karaoke...is that what it sounds like?" Yes friends, it literally is. One of our groups just happened to get an Uber ride fully equipped with karaoke magic. I can remember the excitement that crept in when PG Director of Strategic Accounts Mike Gardner mentioned that the Uber they took to the restaurant had a disco ball and microphones where you could sing your favorite songs surrounded by friends in the comfort of Carl's (the Uber driver) white van decorated with hippy stickers. #mydreamcometrue You best BELIEVE I had Gardner call that van back to pick me up to live out my dream of becoming a Uber passenger karaoke star. We ended our night singing Bohemian Rhapsody and Don't Stop Believin' at the top of our lungs while rolling down the streets of Portland, Maine with bright lights, a disco ball and plenty of awkward eye contact with passersby. Did I mention Bobby was sitting on a child size zebra print fold out chair between the two mid seats while cupping the disco ball for the entire ride? Yeah, that happened. 😊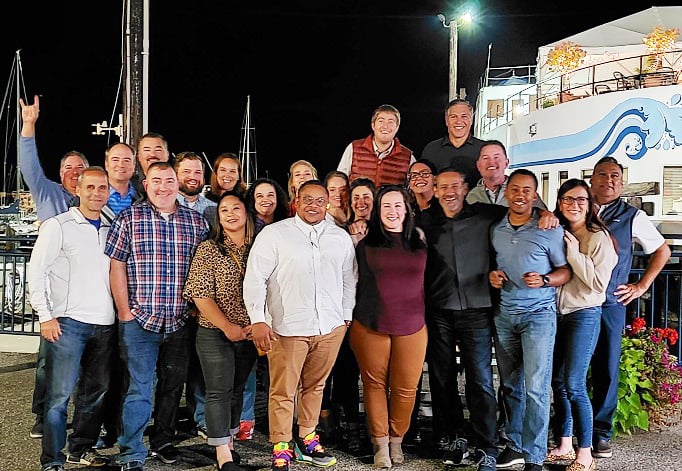 Sometimes Overwhelmed--Not In a Good Way
Yes, the trip was filled with fun, but during the meeting times there were some awesome opportunities for self-reflection. At one point we did a flush list exercise which is essentially putting all of the thoughts and to-do's in your head down on paper and then ranking the top three items that your responsible for. To be honest, this was a humbling moment for me and an extremely overwhelming (not in a good way) exercise. If there is anything that I struggle with it is slowing down. We say it all the time at PG: slow down. But what does it really mean?
I'm a Yes-Person by nature, I'm a helper, I like to be involved, I like to know all the things. As a result of that I tend to have way too much on my plate at the fault of no one but myself. Having to pour everything out and pick only three things that were most important and then align them to impacting our organization-wide Rally Cry was challenging and frustrating. But I could quickly see that continuing on at the rate I was going, spinning my wheels, not getting traction, was not going to help anyone around me. Being able to fully invest myself in the things that matter most was how I could have a greater impact. Acknowledging the fact that I don't have to be the one doing everything all at once was stressful because it meant letting somethings wait, but it was also relieving at the same time. Going slow means being intentional, thoughtful, present, and consistent. Going through that exercise helped me to realize how "fast" I have been going and what the benefits of slowing down could be.
We All Struggle. Sometimes That's the First Step.
In order to maintain Organizational Health, it needs to be constantly evaluated. Regardless of whether you are a Sherpa, a manager, an individual contributor there is something to be said about taking the time to reflect on where the organization is at with trust, their ability to mine for conflict, speak candidly, and all of the other things that make an organization special and set apart from the typical "smart" organizations. A deep level of self-awareness and humility is required to be able to be successful, impact and leave a legacy on those around you. Do yourself a favor and take some time to think about how you're showing up, get some feedback from the people around you on what you're doing well and what you need to work on, and get better. It never hurt anyone to become a better human being, or as a business owner, to help those around you become better human beings as well as professionals--trust me, it's a win-win.
If you're doubting whether you're making an impact or if you're adding value turn your focus outward. How can you give more? Who around you is hurting or struggling and is in need of help? Who can you help by giving some tough feedback from a place of respect and care? Who needs an encouraging word or deserves to be recognized around you? Find those people and do it. If you're looking to leave a legacy and reach a broader audience your focus and intention needs to be on them. Also, be thankful. An attitude of gratitude can go an awful long way and will most definitely change your perspective on what is most important. Be intentional, give back, and do the hard things that you know need to be done.
Let's end on a fun note, here are some of my favorite pictures from our time in beautiful Portland, Maine!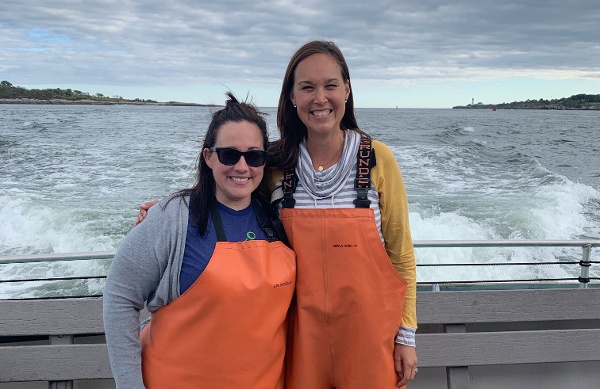 Oh ya know, just another day on the job, with my boss Karen, VP of HR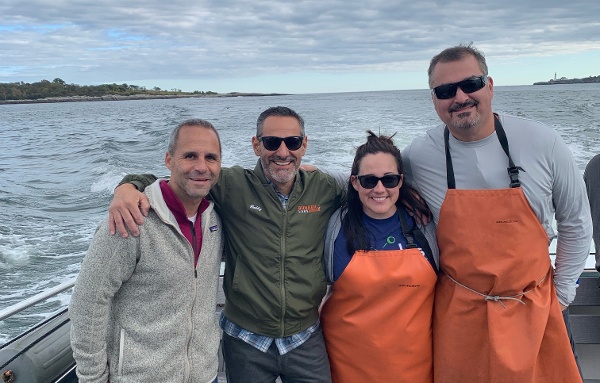 Cheesing with half of our Executive Leadership Team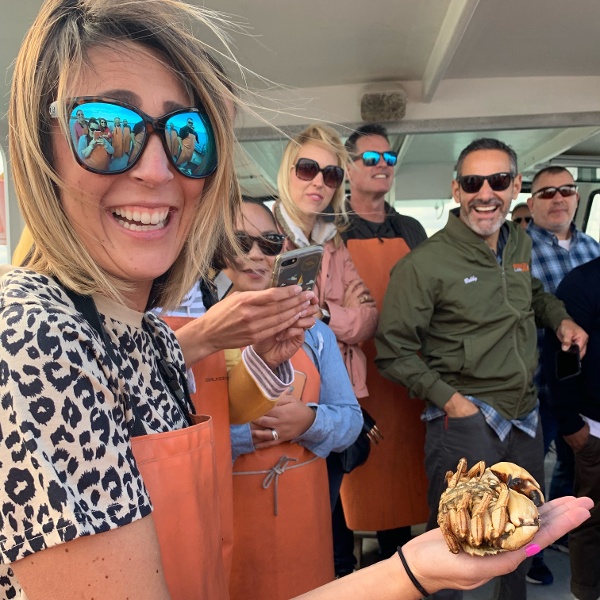 We didn't have a blast at all.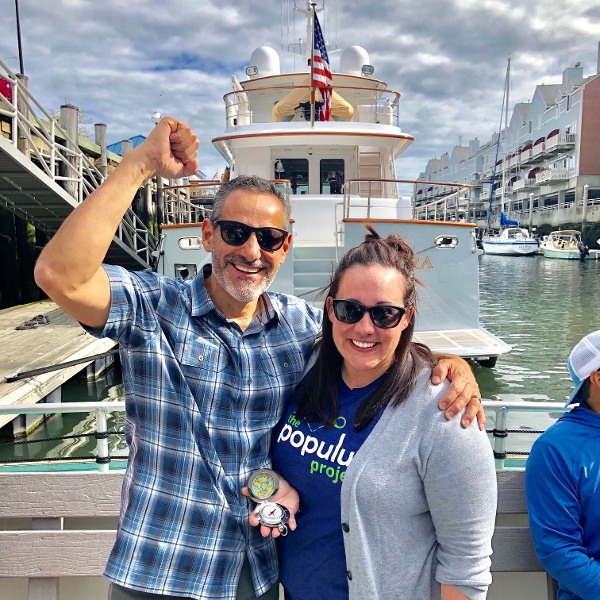 It's my compass!!!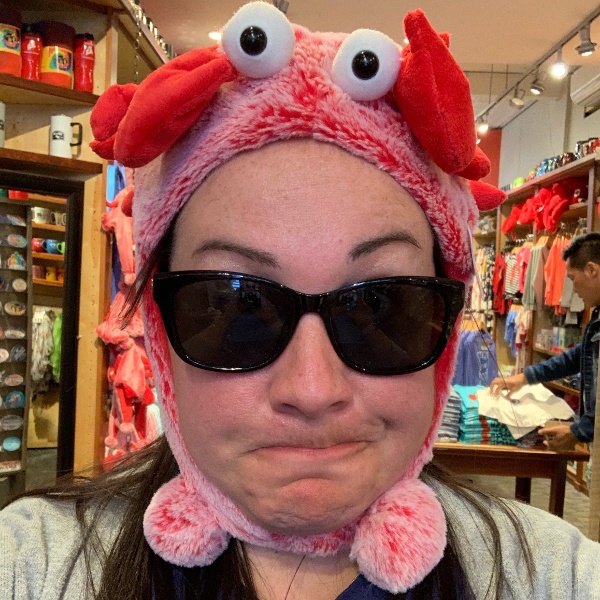 That's all folks.
What are the biggest lessons you've learned this year? Career highlights? We'd love to hear in the comments below!