The start of a New Year means many things, depending on who you ask. Many would say it's a time to reflect, reset and start fresh. From resolutions (anyone else's gym packed these days??) to new targets and a blank slate on the year ahead, people tend to agree: this is a time of renewal.
That's why for the past four years, we've started each January with The Climber Summit (formerly called the National Meeting). This is an invitation-only event that brings together Climbers from across the country. Chosen by their managers, people from our different teams, departments and offices all join together with one collective goal in mind:
Get Better.
To do this, we:
Debrief on what worked the year before and what didn't
Dive into the numbers: financial goals, Net Promoter Scores and our most important metric, our Trust Scores
Explore how we need to evolve as an organization
The leaders of our organization take the stage and dive into the specifics: how did we do on our goals? What are our measures of success?
We kicked off our group session with a humorous recap of 2019 by our very own Stef DeStef (right) and our emcee for the event, Kortney Overzet: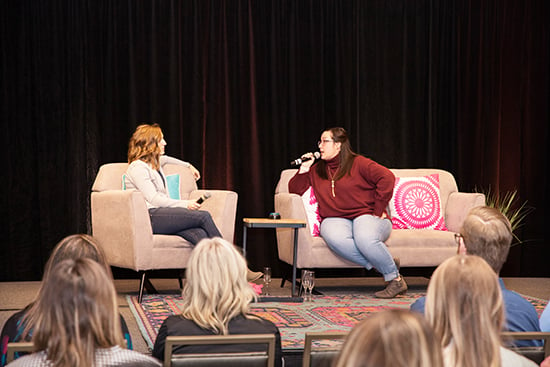 Our president, Bobby Herrera, revealed our collective Rally Cry and brought up our executive team to provide more clarity on our plan to Get Better. Executive team from left to right: Tom Mehl, VP of Operations; Jim Mann, CFO; Bobby Herrera, President; Karen Philbrick, VP of HR; Ed Herrera, VP of Workforce Solutions and Frank DeCastro, VP of Sales.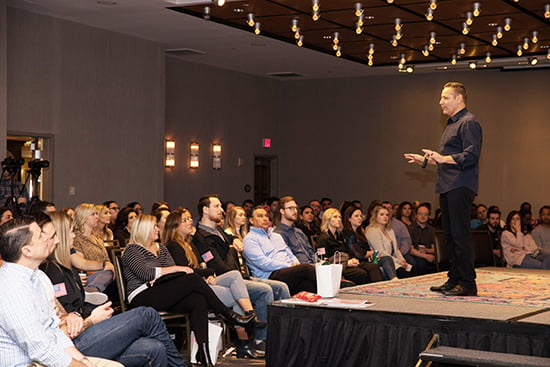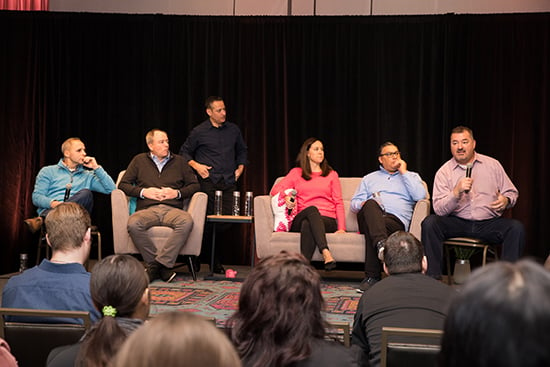 Then, our climbers broke out into small groups and discussed topics like building and restoring trust, closing measurement gaps, becoming more obsessed with quality and getting things right the first time and becoming better leaders; all aimed at helping us reach that collective goal: to get better.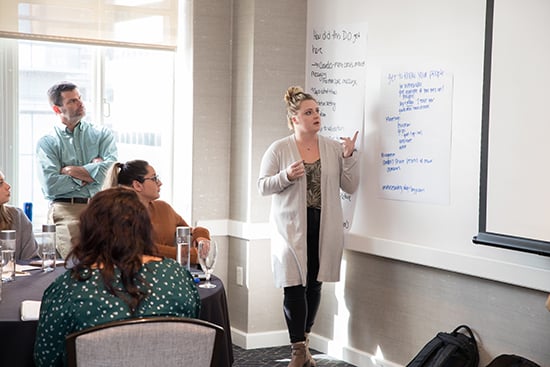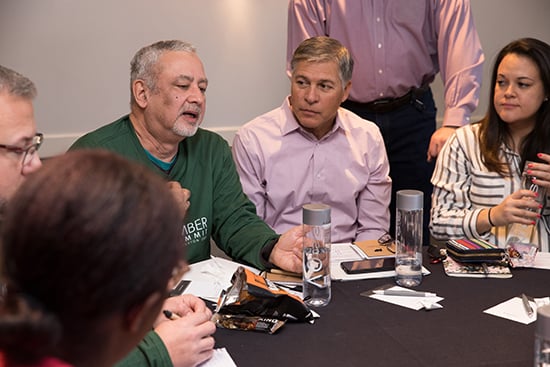 It's not ALL business though - we make sure to balance out the hard work we put in with some team bonding time, too! Team dinners, activities, community service projects and story times a plenty (keep on reading for some stellar team photos!) Each year, we reach out to an organization local to the area we host our summit and see how we can partner with them in their mission. This year, we worked with Kids' Meals to pack lunches for underprivileged children in the Houston area. This organization delivers these lunches every day to these amazing kids, ensuring that they can just focus on being a kid.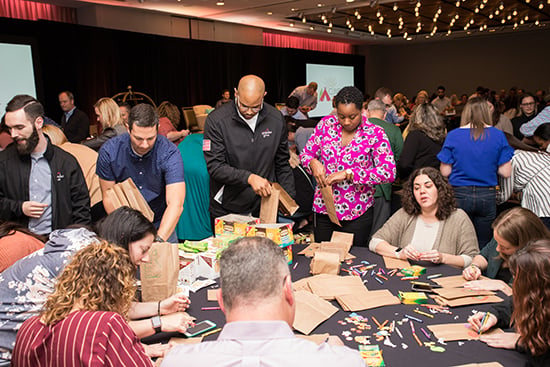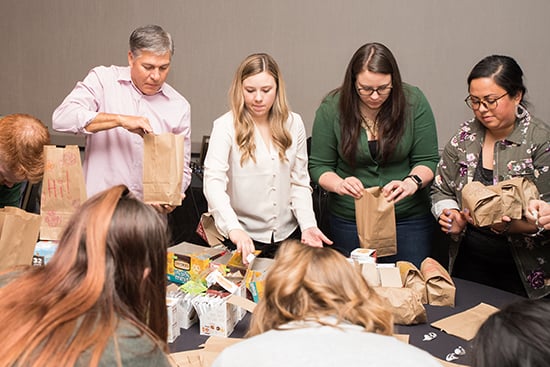 PG's First Shark Tank Competition
The keynote this year was a little different than usual. Since Bobby is heavily involved in mentoring veteran entrepreneurs from Bunker Labs, he invited three of them to give "Shark Tank-style" pitches on their business. Climbers voted for first, second and third place and they all received a respective donation toward their business goals. It was a fantastic way for us to continue to give back and help others on their journey.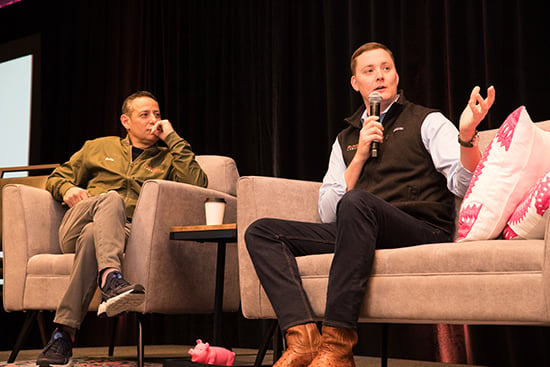 Bobby chats with Blake Hogan from Bunker Labs about their mission and their work helping connect Veteran business owners to the resources they need to grow their business.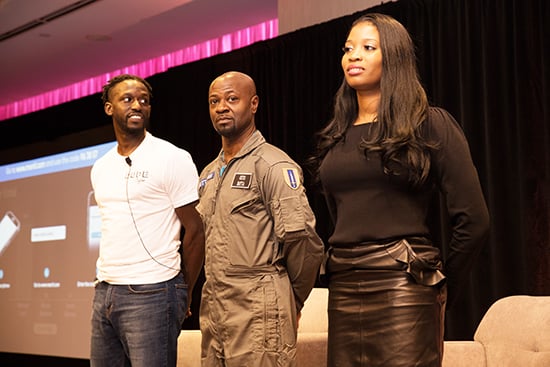 Nicole Baldwin, right, from BIAO Skincare (Beauty Inside and Out) talked to us about her business developing custom skincare regimens that take into account each unique person's skin as well as their environment and other external factors. Arron Barnes, middle, talked to PG about healthy snacks with his idea, Keto Butta. Mike Loyd, left, from Dope Coffee pitched his inclusive and community-driven coffee experience.
And our PG Shark Tank winner is...Mike Loyd!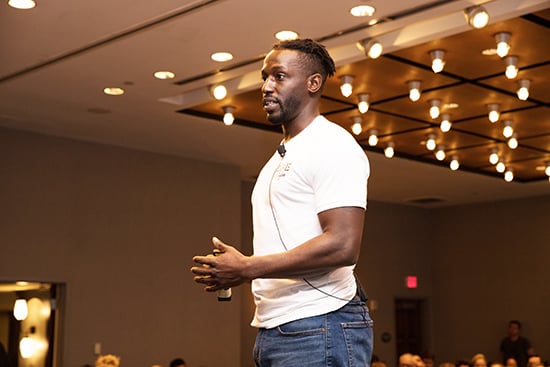 And what would a PG event be without team time and story telling?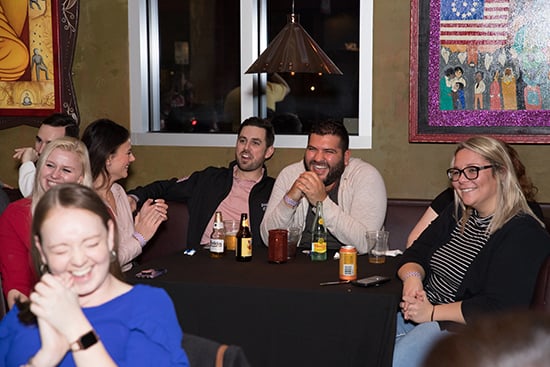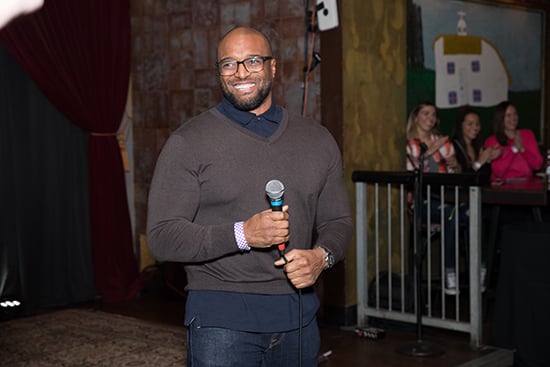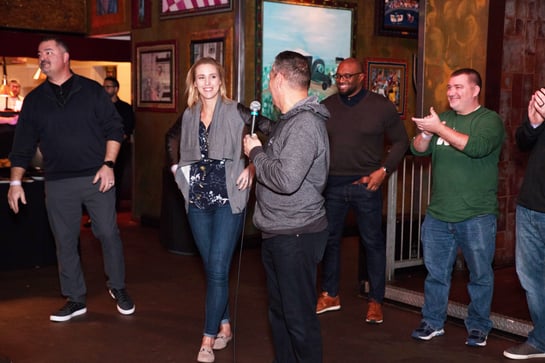 Bobby recognizes Alyse Nilson, winner of the 2019 President's Award.
We depart our Climber Summit each year with heads full of inspiration and hearts full from team bonds, both old and new...and, of course, with plenty of new stories! Having laid the groundwork for the year, we continue to develop, over-communicate and reinforce the plan to our teams throughout the coming year.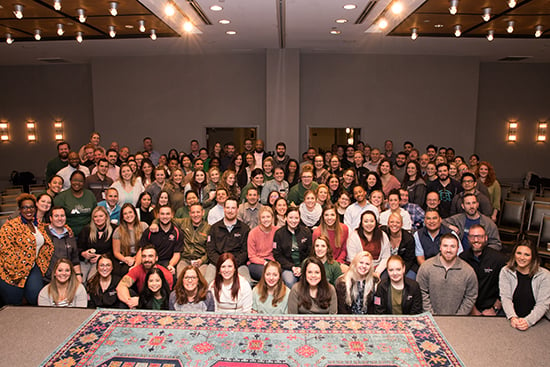 @Climbers who went to the Summit: what was your favorite part? Let us know in the comments!