Originally Published: September 2, 2020
Last Updated: 11:17am, October 12, 2020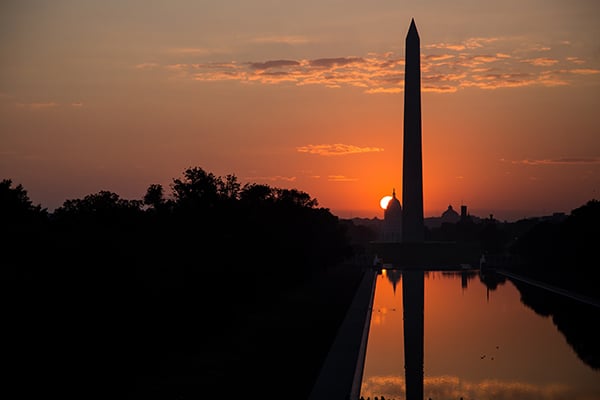 Throughout all the uncertainty within the last months, one thing is pretty clear: COVID-19 isn't going anywhere. Some states are in different phases of re-opening, trying to regain some sense of normalcy. However, these efforts have been met with varying degrees of success. No matter what re-opening phases your area is in, businesses and individuals alike are still in need of relief while the economy starts to rebound. The Senate is currently negotiating a second stimulus package to aid Americans as we continue to fight through the pandemic. There are two proposals on the table: the HEALS Act and HEROES Act.
On October 1st, the House of Representatives voted to approve the revised HEROES Act 2.0 stimulus bill. It is not yet law and still needs to be negotiated by the U.S. Senate.
Here are 5 things you need to know when comparing each proposal, and how they stack up to March's CARES Act:
1) Payroll Protection Program
An additional $30 billion has been allocated to the Payroll Protection Program and it allows second loans to small businesses with fewer than 200 employees that have also experienced a 25% reduction in quarterly revenue. New terms exclude publicly traded firms from eligibility and limits are placed on businesses with more than one physical location.
2) Liability Shield
The HEROES Act 2.0 does not address a liability shield. The original HEROES Act created a 5-year liability shield to prevent schools, businesses, and hospitals from being sued over coronavirus-related issues.
3) Employee Retention Tax Credit
In the new HEROES Act, tax credits established in the CARES Act are enhanced.
4) Second Stimulus Check
Under the CARES Act, all eligible US residents received $1,200 for single filers earning under $75k and $2,400 for joint filers under $125k. Both the HEROES and HEALS Act provide the same policy. They differ in the amount residents receive for dependents. The HEALS Act would provide $1,200 for dependents with a maximum of 3 while the HEROES Act would provide $500 for each dependent, with no age limit.
This has not changed with the HEROES Act 2.0.
5) Unemployment Benefits
The HEALS Act provides the same benefits as the previous CARES Act--$600 per week. The CARES Act unemployment benefits expired on July 31, 2020. The HEALS Act would extend federal benefits through January 2021 for most workers, through March 2021 for gig workers, independent contractors, part-time workers, and those who are self-employed. Under the HEROES Act, eligible residents would receive up to $200 per week (through September 2020), then up to $500 per week to match 70% of lost wages. Federal benefits would be extended through December 31, 2020.
Under the HEROES Act 2.0, benefits remain the same as under the CARES Act.
These second stimulus bills also address strategies and benefits or bonuses for returning employees or those who start new jobs, eviction protections, school re-openings, and coronavirus testing. Both bills offer relief to individuals and businesses while our entire country recovers from the physical, mental and economic impacts of COVID-19. These bills are currently in Senate negotiations, and lawmakers are hopeful to have a compromise soon. You can find more information and details about each bill and the negotiation process within these three articles: