As we close out Women's History Month, we want to thank you to everyone who's followed along! Women are making history all around us and we want to celebrate and support them everyday.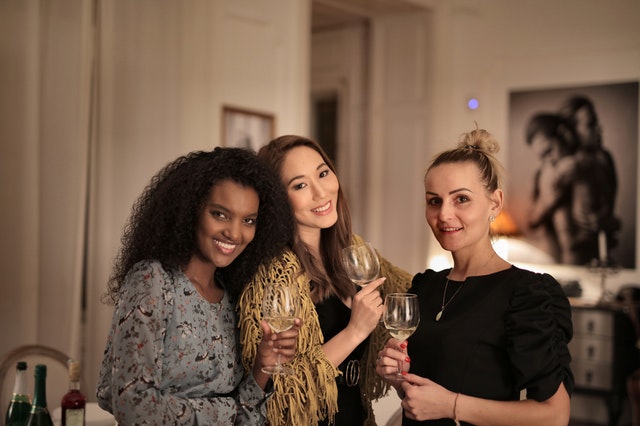 We want to encourage you to uplift and encourage women beyond International Women's Day and beyond Women's History Month. Each day we have the chance to learn a bit more about how to be a good ally, or read about women's rights, or to speak up against gender bias, and work towards a more gender equal world.
There are tons of resources available to help expand our learning about women's history and women's rights, as well as resources for women to take a breath, turn inward, turn in to wellness, or just have a laugh! We've compiled a list of resources for learning, laughing, living and more. Take a moment to find a new one that piques your interest—maybe you've already heard of some of these!
---
Websites
International Women's Day is a global day! It's not tied to any one country, group, or organization, but this site is a great place to learn more about the IWD movement. You can find awesome resources to celebrate in your own life, current years' themes, find content from past celebrations, and even get connected with celebrations near you!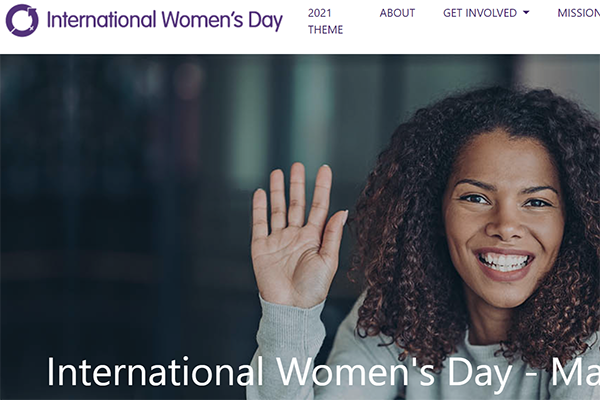 via internationalwomensday.com
This site is hosted by the National Women's History Museum in Alexandria, VA. Their mission is to "tell the stories of women who transformed the nation." There are tons of resources for everyone from articles to digital collections to virtual field trips! There's a place for everyone here to learn and to continue amplifying the pivotal role women play in history.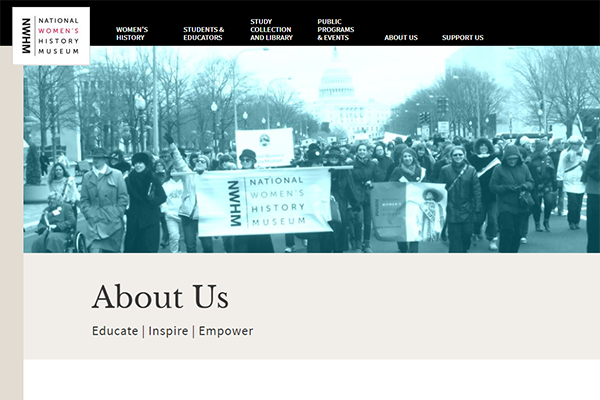 via womenshistory.org
Empower Women is a global movement where experts, entrepreneurs, policy-makers, and more can share their experiences and best practices in breaking down the barriers to women's economic empowerment. Their goal is to empower women "to achieve their full economic potential by inspiring both women and men to become advocates, changemakers, and leaders in their community." You'll find a community of women with stories to share, organizations to connect with, and events to attend. And they've got tons of learning materials like COVID-19's impact on gender (to name just one)!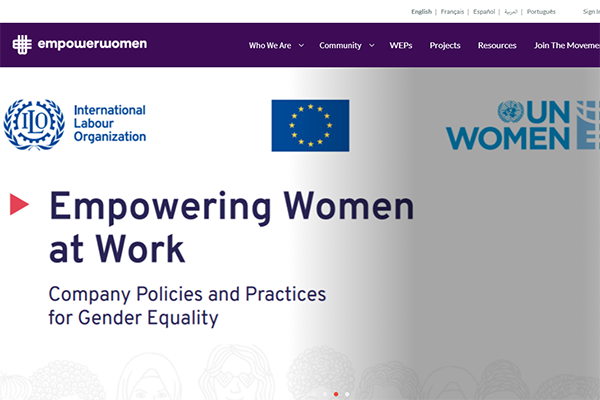 via empowerwomen.org/en
WhoHaha "is a creative community and digital content studio that celebrates and elevates women in comedy." Their mission is to spotlight and support women in comedy—to amplify their voices whether in front of the camera, behind the scenes, or in the audience! You can connect with creators, find new podcasts, take classes, and watch series they create (about ghosts, tidying, nutrition, and more).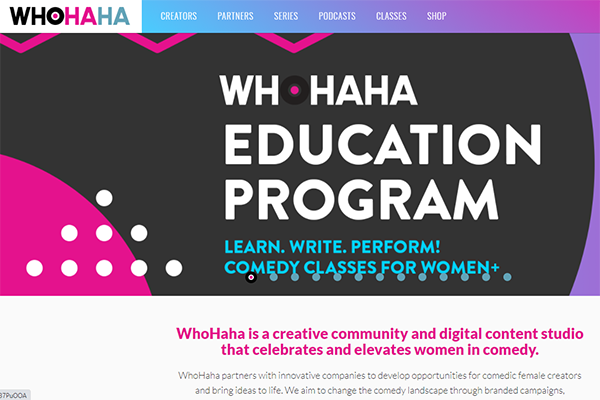 via whohaha.com
After the Smithsonian launched the American Women's History Initiative (to document, research, collect, display, and share the rich + compelling story of women in America), they also collected examples of their coverage of diverse women throughout American history—all compiled in this digital magazine! Read about women in STEM, women changing the future of art, politics and more, and read about women from the past who have paved the way.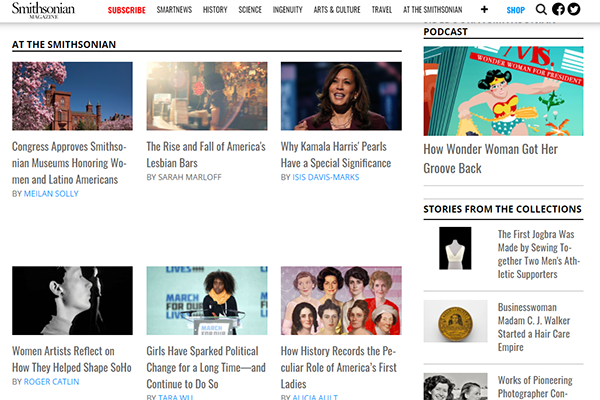 via smithsonianmag.com
Penguin Random House is one of the largest publishers in the country and for Women's History Month, they've curated books written by female authors, books about women in history and fiction, women's stories, and even books for kiddos. Check out this awesome list and find a new book to add to your collection.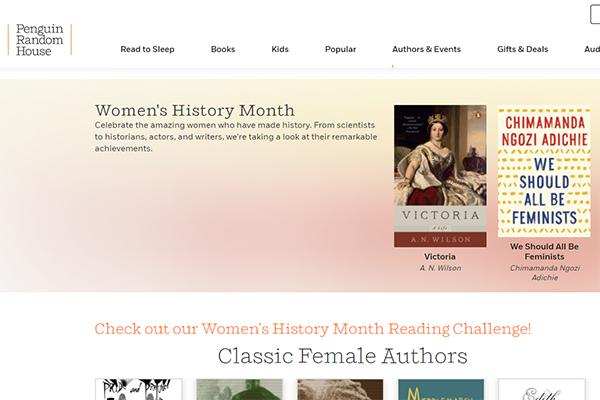 via penguinrandomhouse.com
Books
Doyle is an activist, speaker and best-selling author. Untamed is her memoir where she "explores the joy and peace we discover when we stop striving to meet others' expectations and start trusting the voice within us." It's all about finding yourself.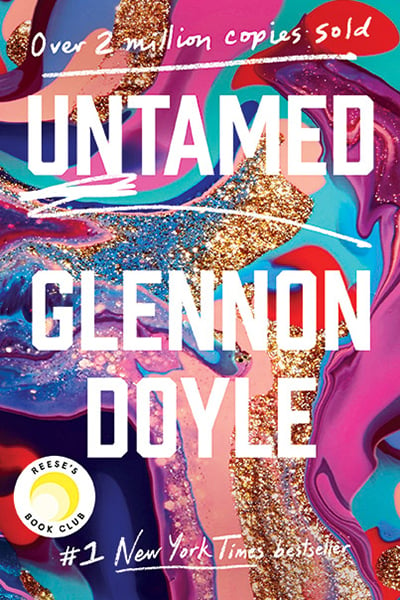 via untamedbook.com
Source: https://www.penguinrandomhouse.com/books/592473/untamed-by-glennon-doyle/
Recommendations from The Black Network (ERG)!
From her site, Brown is "a media producer, author, and speaker providing inspired leadership on racial justice in America." She's a voice for the experiences of Black women, creating content to help dismantle the foundations of white supremacy and examining topics affecting social justice. I'm Still Here is "a powerful account of how and why our actions so often fall short of our words." Read this to learn about apathy and how it contributes to racial hostilities. And learn how we can help change the world we're living in.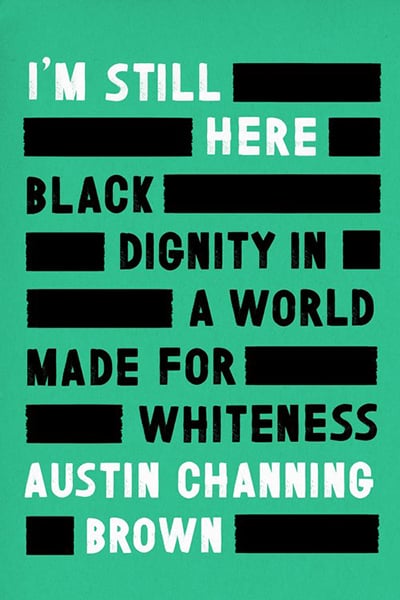 via austinchanning.com
Source: https://www.penguinrandomhouse.com/books/555849/im-still-here-by-austin-channing-brown/
Ajayi is a speaker, podcast host, and bestselling author with a background in marketing, communications, and media. She's a culture critic and activist who drives conversations about life lessons and is always pushing to do better. Ajayi is all about empowering people to feel more powerful about what they can do and achieve! Her book I'm Judging You is a hilarious collection of essays meant to "inspire us to good behavior, one sharp and funny side-eye at a time."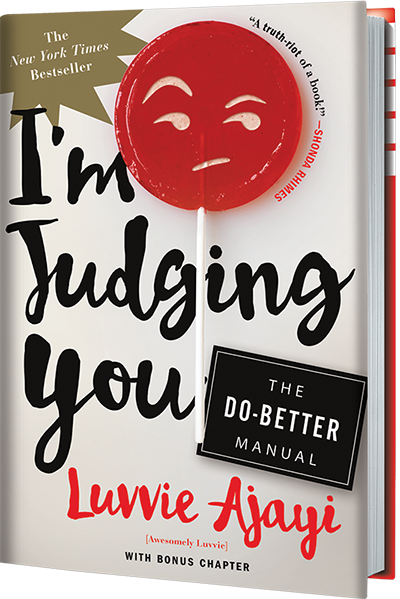 via luvvie.org
Source: https://us.macmillan.com/books/9781250195173
Welteroth is a NYT best-selling author, journalist, and former host on Project Runway! Her book is "an exploration of what it means to come into your own—on your own terms." This book is for the changemakers of the world where Welteroth shares her life's experiences and all the lessons she's learned along the way.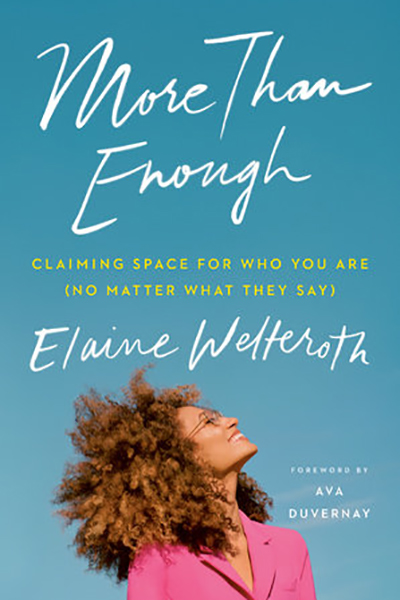 via elainewelteroth.com
Source: https://www.penguinrandomhouse.com/books/598362/more-than-enough-by-elaine-welteroth/
Brown, Haygood, and McLean are all changemakers. Brown is a former VP (Special Markets, Creative Services) at HBO and a producer. Haygood once led HR and Administrative Services at New Line Cinema and Orion Pictures, eventually launching Stepwise Associates LLC, using her knowledge of talent development to manage workplace challenges and change its culture. Meanwhile, McLean is President and CEO of RJMLEADS LLC, a leadership consulting and career development agency. Together, these women wrote The Little Black Book of Success to share their wisdom and the building blocks of their success.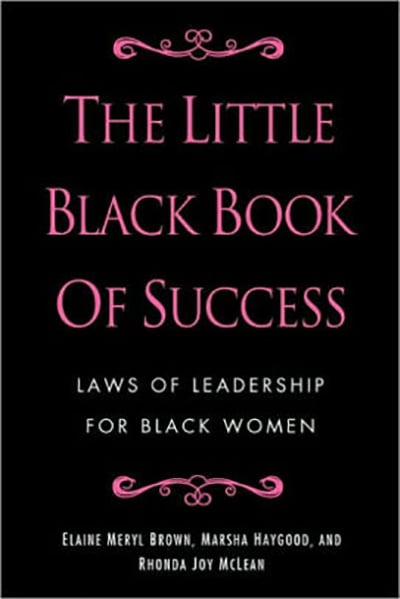 via littleblackbookofsuccess.com
Source: https://www.penguinrandomhouse.com/books/196505/the-little-black-book-of-success-by-elaine-meryl-brown-marsha-haygood-and-rhonda-joy-mclean/
Podcasts
A podcast for good conversation! Three friends from Milwaukee, Wisconsin chat about their "individual perspectives on pop culture, everyday life and so much more!" It's like hanging out with a group of friends so tune in for some laughs…and remember, don't take it personal!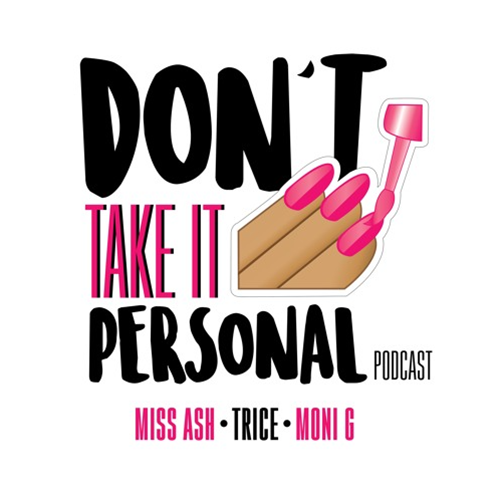 via soundcloud.com/dtippodcast
Source: https://podcasts.apple.com/us/podcast/dont-take-it-personal-podcast/id1209609837

This is a biweekly, mental health podcast for women of color by women of color—to affirm their worth, value mental health, and seek wholeness. Davia defines herself as a lifelong introvert who made an entire career around talking to people! After taking a sabbatical, she created her own business to help other professionals break through burnout and shame.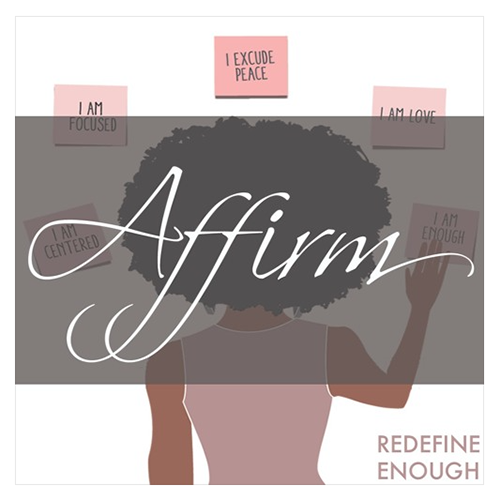 via justdavia.com
Source: https://podcasts.apple.com/us/podcast/affirm/id1204902883
We love stories—they're powerful. This podcast is all about stories from others, to unite the voices of phenomenal women with host Alex Elle. Elle is an author and wellness consultant whose mission is to build communities through literature and language—and she offers quarterly workshops to help others find their voices!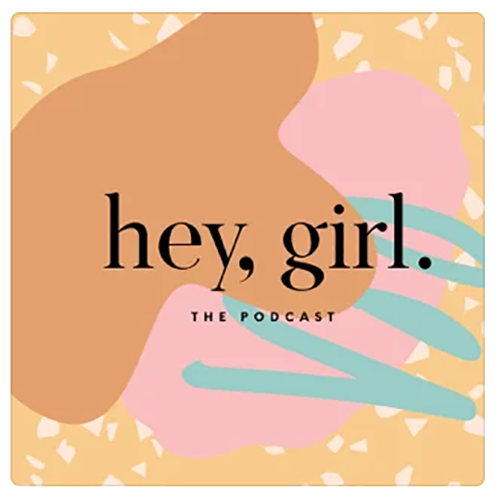 via podcast.apple.com/us/podcast/hey-girl/d1213443908?mt=2
Source: https://podcasts.apple.com/us/podcast/hey-girl/id1213443908
Happy Women's History Month!
Thanks for keeping up with us this month! We love uplifting those around us and always want to show women that we're capable of great things—just look at our history.
To all you amazing women and their allies out there, happy Women's History Month. You're amazing and worth celebrating every day!
What did you learn this month? Let us know in the comments below!
***
A note to our Asian American friends, sisters, mothers, daughters, friends, coworkers and community:
We want to acknowledge the hate crimes that occurred last week against the Asian community, particularly against Asian women. Acts or racism, xenophobia and violence are intolerable. We stand with our Asian sisters and are here to support you.
Please see this blog post for Populus Group's full statement on this week's tragedy and to find some resources on how you can support the Asian community.
***