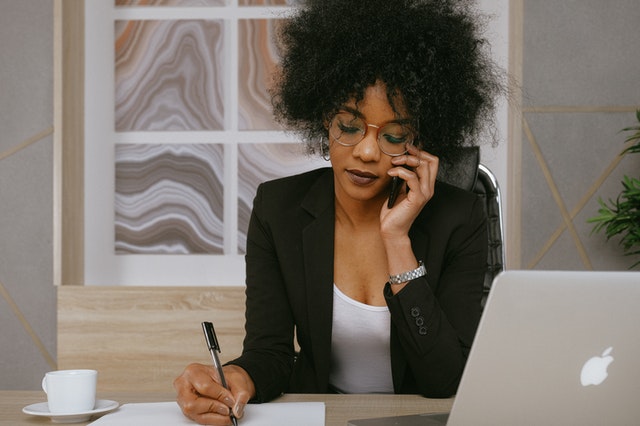 COVID-19 has affected everyone. Whether you or someone you know has had it, your work situation has changed, or your travel plans got canceled, somehow, some way it has interfered with your "normal." Our customers and contractors are no different.
We believe everyone deserves the opportunity to succeed, no matter the circumstances.
This is the core facet of our business; it's our "why." During the recent COVID-19 pandemic, many of our customers' businesses took a hit and a considerable number of contractors were laid-off, furloughed or had their assignments permanently terminated. During this time, we looked back to our core value, and did everything we could to help our customers and keep contractors employed.
When one of our customers was significantly impacted by the spread of the virus, we were ready to jump in and help them succeed. In the midst of a pandemic flanked by high unemployment and volatility, we were able to help this customer bring more people back to work.
The Background
Our customer's offshore call centers closed due to the pandemic, and they needed to quickly adapt and build a US-based call center to handle their call volume, while minimizing business disruption to their end customers. With approximately 150 workers to be onboarded urgently to staff the call center to optimal volume, this customer called on Populus Group and one other provider to distribute the responsibility of the quick turnaround and manage the high volume, anticipating 50-75 contractors per provider.


Keys for Success
To be successful for our customer, we needed to remain efficient and flexible without sacrificing our high standards of service.
We needed to be proactive in preparing for challenges and adjustments along the way. In addition to the novelty and uncertainty of the times, call center business can prove difficult to find and fill roles, and often have high turnover. In order to successfully fill the 150 forecasted positions, it was likely that we would need to engage with a much higher number of workers to offset those challenges and expected attrition.
Transparency, communication and close collaboration would ensure no matter how unpredictable the circumstances became or how much the plan had to change, we would remain on the same page.

The Details
In the midst of COVID-19, we had to pivot our onboarding strategies to account for social distancing and new safety guidelines. While the vast majority of our onboarding can already be completed remotely, these additional precautions required a shift in operations mid-project.
Some of these pivots include fully remote processes for onboarding, including contactless equipment pick-up/return and adjusting to a new 'ABC' shift structure to minimize the number of contractors in one location at a time, while still maximizing efficiency.
Our team created a sophisticated and organized onboarding tracker, shared with the customer and program office, to increase awareness and transparency on the status of each worker routed through our program.
Our transparency, communication and ability to deliver beyond expectations catalyzed the strengthening of our great relationships with sponsors and the program office. Much of the success here can be attributed to our delivery team's never-ending commitment and ownership over the account. A good deal of our teams worked around the clock, making calls at all times of the day and through the weekend to make each contractor feel supported and our partners had all the answers with crystal clarity.
As the project and our partnership continued to evolve, trust in our solution continually increased, and our customer began to lean more and more on our services, until we had claimed the majority of the call center business.

The Results
We are happy to report that as a result of our efforts and partnership, Populus Group received onboarding requests for 178 contractors, more than the original total forecasted volume. Between contractors not meeting background requirements and expected call center turnover, 120 workers were ultimately onboarded in the Populus Group program. People-first service, strict adherence to our standards and close, open communication all around lead to increased trust from our customer in the early days of the program go-live. As a result, they started to lean more and more on our team to handle the incoming workers, significantly increasing our total headcount beyond the forecasted numbers.

Even in an environment of furloughs and high unemployment rates, this call center initiative allowed us the opportunity to bring more people back to work, providing some internal referrals of our furloughed, laid-off or terminated contractors to fill the open call center positions.

Want to Learn More?
For the full details of this case study, download it here:

If you have any questions, we're here for you.
Please reach out! Leave a comment below or contact us directly!
248.712.7900