April 22, 2020 is Earth Day!
Our planet gives us so much--water, food, beautiful views. Earth Day should be celebrated year-round so we can take care of the planet today, tomorrow, and the years to come.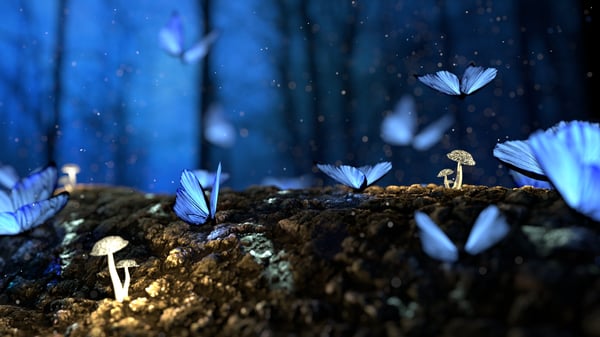 We asked our Climbers about their favorite eco-friendly tips! How can you be more eco-friendly? Read their tips below!
Reusable EVERYTHING
Our Climbers love using reusable water bottles! In each office, we have a water machine that delivers refreshing, filtered water. Some places to get great reusable water bottles (once quarantine is over): HomeGoods, TJ Maxx, and Marshalls. You can order some on Amazon, too!
We can also practice using reusable water bottles at home! There are filters that attach directly to your sink or pitchers.
Other reusable things? Glass dishes, metal utensils, coffee tumblers, and even Ziploc bags--it's better to wash these rather than throwing away single-use versions.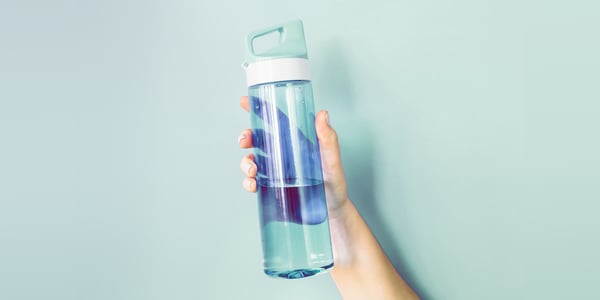 Image via Good Housekeeping
Compostable EVERYTHING
So many things are compostable nowadays! We've got utensils, plates, and even 'plastic' cups. If you're unable to always wash dishes (hello, messy family dinners with little ones!), you can get compostable dinnerware instead.
Other things you can purchase in compostable form: doggy bags, coffee pods, even wrapping paper!
NOTE: There is a difference between biodegradable and compostable.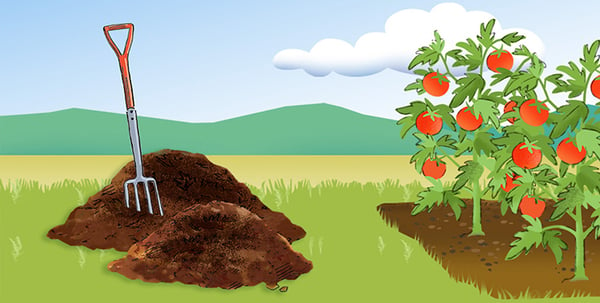 Image via Gardeners Supply Company
Recycle
Did you know you can recycle k-cups? You just need to remove the coffee grounds inside (which you can compost instead!). So many more things are recyclable than you know: milk cartons, aluminum cans, glass jars, etc.
Remember to remove any food waste from things you'll be recycling!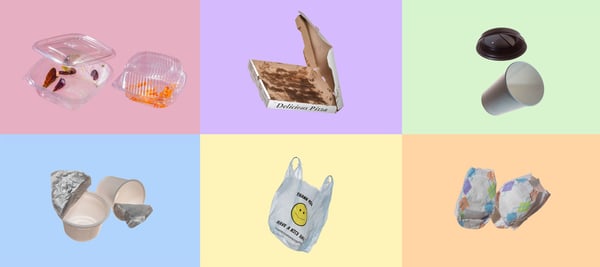 Image via Tony Cenicola/The New York Times
Turn Off Your Lights
That's right! Something as simple as turning off unnecessary lights can help take care of the planet AND your energy bill! You'll help reduce carbon emissions (and other harmful greenhouse gases) AND reduce the use of non-renewable resources.
Regulating the temperature of your home could also make an impact on the amount of energy you use throughout the year. The Nest Learning Thermostat can help you do that automatically!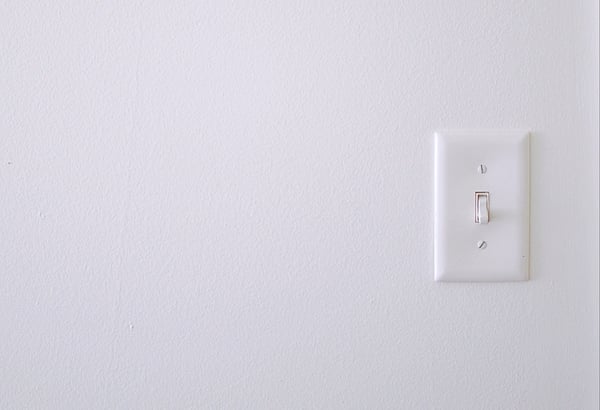 Go Digital
Reduce paper waste and go digital! Many of us love our planners, but they can also have a damaging effect on our planet. Paper production uses up a lot of water, endangers natural habitats, and is a huge contributor to deforestation.
Offices can help by ordering eco-friendly paper made from recycled materials! On an individual level, we can start reducing our paper footprint by moving online. However, you can also get some eco-friendly planners--check out this list!
Though using energy online DOES burn fossil fuels, there are also new resources and technology harnessing the power of clean energy like windmills.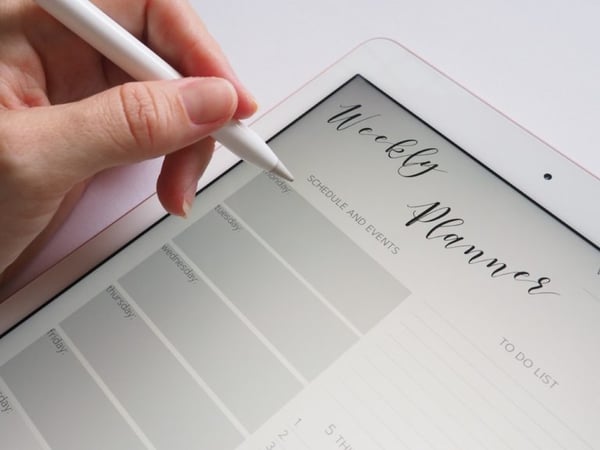 Image via Erika Romero/Ever Educating
We hope you all have a great Earth Day and appreciate the planet today and every day!
Special shout-out to some Climbers that gave us these great tips:
Matt King, Business Development Support Manager
Liz Waters, Business Development Support Specialist
Joy Bartolome, Marketing Coordinator
Lissa Quinlan, Employee Relationship Specialist
Devin Fruzyna, Employee Relationship Specialist
Danielle Hein, Proposal and Content Strategist
Giovanna Galetta, Onboarding Coordinator
Michele Vaught, Implementation Manager