Some people believe the best way to learn is by getting your hands dirty: we are those people.
Interns' experiences can be inspiring, dismal, hilarious, boring or a combination of all of the above. The world of internships can be tricky to navigate but ultimately, we've learned that interns just need the freedom to make mistakes and good leaders to guide them through the process.
[Intern] Live, and Learn
Last week we introduced our interns, Kyrstyn and Jacob (Troy, MI), and Javier (Bellevue, WA). They all have different backgrounds, goals and paths that led them to PG. In this post, we'll share some of their take-aways and lessons learned, both collectively and individually. Some apply to the ways we can shape internship programs, some to building a career path, but all have relevance to anyone, at any stage in their career. See for yourself:
Lesson #1: Culture matters so reveal it early
Your tasks and responsibilities are going to change--company culture will not.
Culture matters, a lot. That's something we heard from each intern. Revealing your company culture should start in the interview process, because it could be the first or the last time you speak to a candidate; so make it intentional and reflective of your brand. We're kind of obsessed with culture at PG. The first interview for interns or full time employees is personal and a little intense, but telling. The process can either inspire and attract like-minded people, or it can be flat and formulaic. We learned from our interns that culture played a large part in their internship decision:
Kyrstyn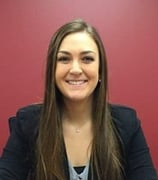 "In my first interview we talked about what my interests and talents are and what I liked to do. It was about me as an individual; it wasn't really about my experience or skills, or how much I knew about PG. It didn't feel like she was trying to fit me into a category. She wanted to know who I was and what I was like. She was trying to see if I'd be a good fit with the culture. That stood out for me. I wanted to be at a place that cared that much."


Jacob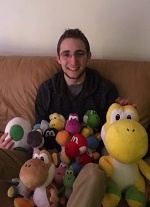 "During the interview process I learned a lot about the culture. Having to call employees (aka Climbers), and ask them about PG and why they chose to work here was intimidating at first, but then talking to different people in different departments with such positive things to say had an impact on me. By the time I was presenting my findings, I was convinced it was an amazing place to be."



Javier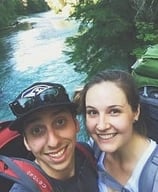 "The interview process solidified my decision to intern at PG. On the first call we talked about my interests, hard situations I've been in and what I'm about. Then I had to call employees and ask what they liked about working here. After that I had to present on what I learned. It was intense but I learned about how much everyone values and protects the culture here by being so selective, which I liked. I wanted to be a part of a company like that."
Lesson #2: When you have the room to make mistakes, you have the room to learn and evolve.
Growth happens outside of your comfort zone.
Not knowing the answers, making mistakes and finding your way is a part of the process. Interning (and working) somewhere that embraces this philosophy can be career altering.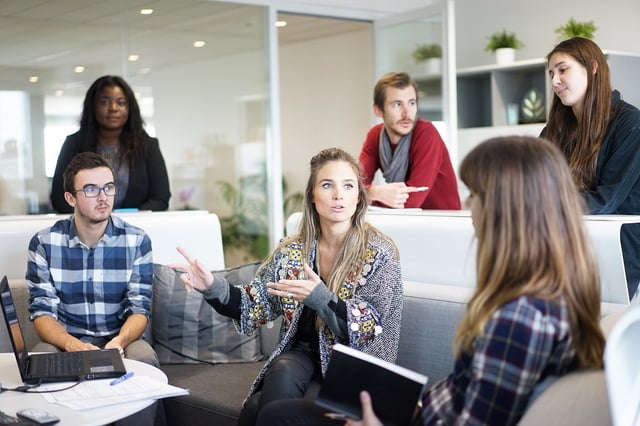 Kyrstyn
"I was surprised by how much freedom I got to do real work. I have help and support through the process, but at first I was a little taken aback by the projects I work on (I'm not just filing paperwork). The team lets me be independent while giving me guidance. If I move in the wrong direction, they correct me but don't punish me."
Jacob
"When I started, I didn't effectively organize myself. I rushed through things, I didn't take the time to check my work and I made some mistakes. That process really taught me the value of using the resources at my disposal, and taking the time to slow down, review, reflect and not try to rush through things."
Javier
"I've gotten the space to do 'real work' and take on bigger responsibilities than I expected from an internship. I've made progress and I've made mistakes, but the ability to do both has taught me to listen and accept all feedback, positive or critical. I view both as a chance to learn and grow. It's not a mistake if you learn from it."
Lesson #3: Interning…Just do it.
Building your experience early, learn what you like and what you don't.
Kyrstyn
"If someone is considering interning, I'd tell them go for it! It's a great opportunity to network, learn and advance and grow your skills."
Jacob
"Interning is worthwhile. You don't need a full time position right away; make connections and get your foot in the door."
Javier
"If you're considering interning, find a company that has a culture and vision that you can align with."
Lesson 4: Make time for yourself.
Kyrstyn
"It's okay to set boundaries. Make time for yourself to read a book and do things that make you happy and serve your purposes, it's not selfish."
Lesson #5: Little things are actually big things; make time for them.
Jacob
"Pay attention to detail and make sure everything is done correctly and accurately. Make the time to do things like tell people how you learn, and ask for expectations and feedback so you can monitor progress and performance because others aren't automatically going to do it for you."
Lesson #6: Have less, do more.
Javier
"Bobby turned me onto essentialism. I even read the book Essentialism, by Greg McKeown at his recommendation. It taught me to cut out unnecessary 'stuff' and focus on what's most important to me."
Intern Is Not a Euphemism for Minion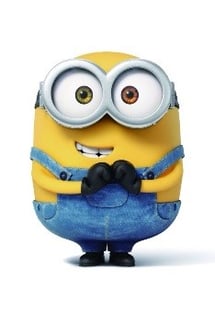 To truly learn and add value to their career path and their employer's goals, interns have to be given the opportunity to do real work, learn from their experiences, and as Bobby Herrera says, break an egg or two.
These young professionals are learning things that we can all apply to our careers and lives. They made the decision to join an organization not based on what tasks they'll be performing, but on the culture they'll be a part of. This is an awareness and pattern we can expect more of in future generations.
They're doing more than developing professional skills. They're creating beliefs, habits and values that will serve them and the organizations they one day work for well. We're proud to pay it forward and give back to our communities by giving the next generation a vehicle to move their career forward. That's what an internship should be.


Pay It Forward
Whether you or someone you know is interested changing companies, or participating in or creating an internship program, the lessons our interns are learning serve as a good reminder that we all create our own habits and our own path. Providing the next generation with opportunities to learn and grow is invaluable, both for them and for the people mentoring them.

In the next, final installment of our Internship Mini-Series, we'll explore the lessons we've learned from the interns and we'll share some advice for creating a valuable internship program.
Read the first post - What I Would Have Told My 20 Year-Old Self
Have you learned any lessons from interning? We'd love to hear about them in the comments section below!