On September 15, we kicked off the start of Hispanic Heritage Month and continue to celebrate through October 15!
Did you know we celebrate Hispanic Heritage Month on September 15 because several Hispanic nations celebrate independence on this day: Costa Rica, El Salvador, Guatemala, Honduras, and Nicaragua. On September 16 and September 18, Mexico and Chile celebrate their independence days, respectively!
This year, we want to celebrate Hispanic Heritage Month by kicking off our new series, My Immigrant Story. Our community is made up of so many different flags and we want to celebrate them all! This month, we focus on the stories of our Hispanic Climbers, starting with Arlene Sanchez (Immigration Specialist). Her story focuses on resilience, sacrifice, and overall, family (and the FOOD they bond over! Maybe she'll share her recipes with you 😊). Watch her story below!
---
Arlene Sanchez
Immigration Specialist
More about Arlene's family:
My family is from Sinaloa, Mexico. Sinaloa is home of banda music, drug lord El Chapo, & boxer Julio Cesar Chavez. Before the Spaniards arrived in Sinaloa to conquer it, it was the home of 6 major tribes. My great grandfather was a Spaniard and he married my great grandmother who was from the tribe Acaxee.
My grandpa and my uncles came to the US in search of the American Dream back when the US government was giving out visas to agricultural workers. Once they received their green cards, they brought the women and children. Many of my aunts and uncles migrated when they were high school and the majority of us live here in Arizona. We still have tons more relatives in Mexico, throughout Sinaloa, Sonora, & Guadalajara. The majority of my family is from Sinaloa and we are proud Sinaloenses.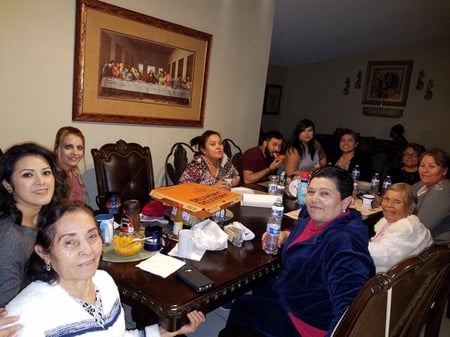 Arlene with her family!


Our climbers' stories and heritages are what make PG great. We love to celebrate them, and are so excited to be sharing them with you! Keep checking back for more stories and lessons from our great climbers!