Picture a mid-August afternoon in Seattle. At Safeco Field, the smell of ballpark franks laces the marine air as people excitedly enter the stadium. They're not there to cheer on the Mariners, oh no, they're there to celebrate a special honor: being named one of the best places to work in Washington State.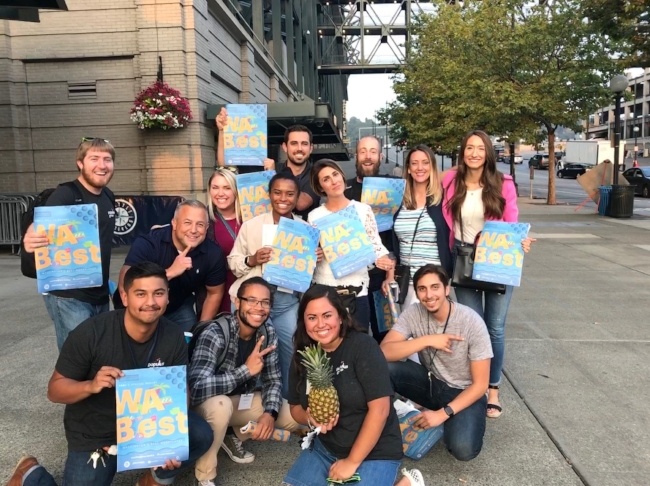 Our Seattle office was a buzz to be joining in the festivities. The Puget Sound Business Journal reviewed thousands of companies and we made the cut in the Small Business Category! (Check out the press release here!) After the photos were taken, the awards were distributed and the hotdogs were demolished, our team laughed about some of the funny moments, like one of our newest team members Dwayne Fields calmly stating, "We the best," at our turn at the microphone, and we also felt proud. This was our first year entering in to the running for the honor, to win a spot on the list was a great feeling and a significant accomplishment.
The list of Best Workplaces in Washington is based primarily on culture and employee happiness. And we take building an amazing company culture very seriously; it's a huge focus for our organization. For us it's not about awards and recognition, it's because it supports our belief and mission that Everyone Deserves the Opportunity to Succeed. We want to create an environment for employees to thrive long-term.
"I enjoy working at PG because I'm encouraged to be myself! I feel respected and welcomed for who I am and I don't feel like I need to compromise that."
Nellys Siria, Payroll Services Coordinator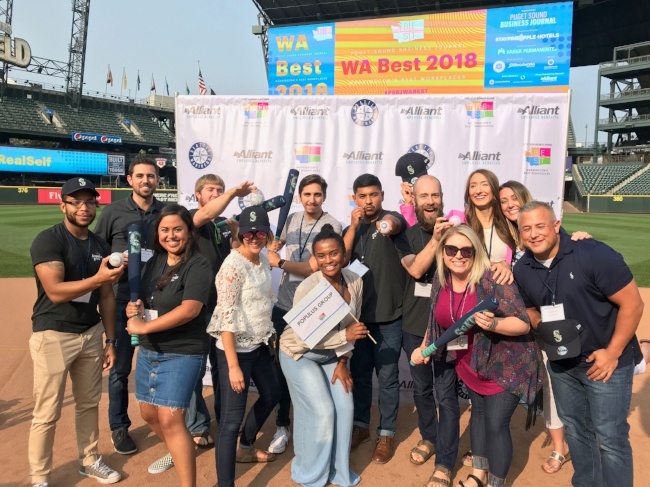 One of our most significant organizational focuses is giving back and volunteering in our communities, with an emphasis on children and Veterans. We dedicate time throughout the year for employees to participate in volunteering opportunities and community events.
We offer employees a lot of benefits to support individual development. We invest in our people with a robust training program and a focus on lifelong learning. Climbers are given an annual budget for seminars, conferences, to support continuing education. Employees can use our tuition reimbursement program if they're interested in going back to school, and we also have a book program, for anyone to buy books that help to further their professional growth.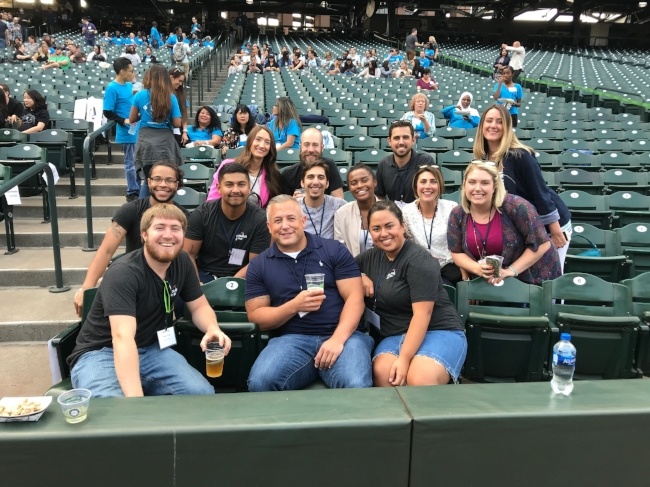 We also provide employees with unique benefits, such as our "Treat Yourself Account," with one thousand dollars annually for employees to spend on themselves. From flights, to mani/pedis, and concert tickets or cleaning services, even pet or childcare services, we're committed to making it easier for employees to kick back, recharge and enjoy what they love. Each office also has plenty of games, puzzles and lounge space for employees to kick-back and recharge during their workday. From team lunches to happy hours and outings, we make sure our employees have some fun and know how much we value their work.
At the end of the day, we're all about helping people succeed. Our goal is to help people do what they love and enjoy the process. In the words of PG President Bobby Herrera, "Everyone has a place in their mind that looks and feels better than where they are today. At PG, we want to help them transform and close that gap."