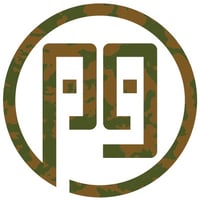 Leadership, grit and candor are three words that you'd hear pretty frequently within the walls of our community. These are qualities many of our employees have, and also guide how we're expected to behave on a daily basis. As you might expect, these qualities also play a huge role in our process to select new people to join our teams.
What hiring manager isn't looking for these qualities in their people? As Bobby recently shared, building and protecting a strong organizational culture must be intentional and starts with those two very important decisions. As many organizations continue to grow, they question whether or not they can find the right people, and why it's sometimes so hard.
We've often wondered the same thing. We're on a never-ending quest to build a culture that attracts this kind of person, and makes them want to build a career here.
So, who have we found? Veterans.
"… David is always someone you can count on and selflessly puts all of his teammates first. Our team is stronger because of him."
"… Dominic brought to our team his positive mindset and his ability to multiply it. He has witnessed how short life can be and to not sweat the small stuff. He inspires others to be the same way"
"… Dominic's second day at Populus Group, he brought candor to our team meetings by giving constructive feedback and calling things as he saw it"
These quotes have one thing in common – they're all referring to military veterans. As we've intentionally built a culture around leadership, grit and candor, we've found that these qualities naturally align with so many of the men and women who have served our country. Hiring veterans is so much more than a tax credit. It can be the opportunity to improve your culture and organization from the moment you offer them an opportunity to join your community. So what are you waiting for?