Working from home is a privilege that's full of daily surprises.
WFH means our Climbers are navigating a new set of challenges, distractions and, ahem, coworkers. From sleeping on the job, to leaving a MESS after lunch, to making surprise appearances on video conference calls, adjusting to our new crew is a daily project! Take a break from the serious news, your long to-do list and check out some of our Climbers' funniest shenanigans below!
Austin McCool
Customer Experience Coordinator
Today my coworker had macaroni and cheese for lunch, and he ate it with his hands like an ANIMAL. This photo is spaghetti, but you get the picture.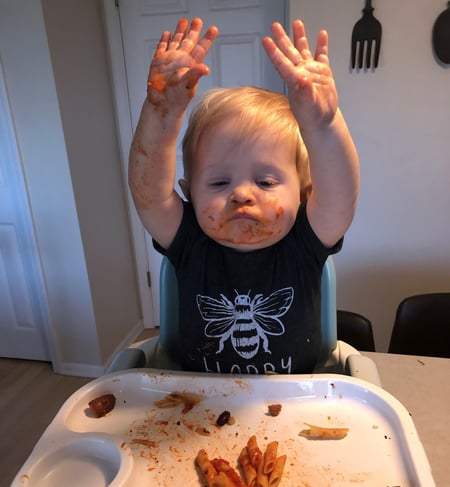 Danielle Hein
Proposal and Content Strategist
My coworker works from home all the time--most of his company is remote supporting their respective regions across the country. He's been such a trooper since there's a new company moving in on his work-from-home space (we joke his office is Suite 100 since it's downstairs, and mine is Suite 200), but he makes lunch and dinner for both of us everyday. He also reminds me to take little mental breaks and slow down! He's got the whole work-from-home lifestyle down and has been so helpful for me during this transitional period.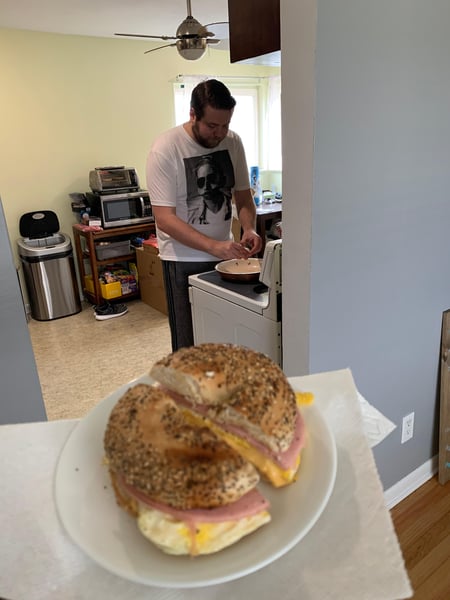 Jasmine Shlekhar
Manager of Payroll Services
You know... it's a whole vibe. One of my co-workers keeps asking me to throw his ball so in the spirit of partnership I oblige, but then just a bit ago he stole my snack!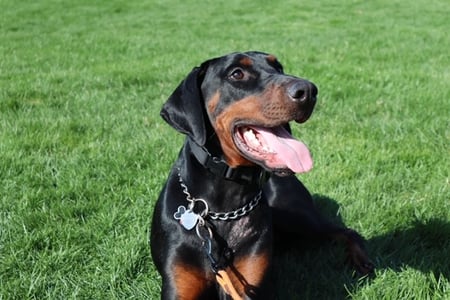 Megan Anderson
Communications Manager
My coworker insisted that I do her hair while I was on a video call this morning.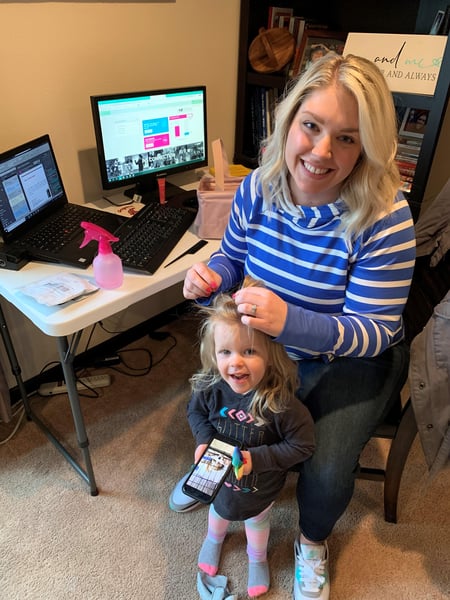 Jacqueline Cunningham
Immigration Payroll Specialist
My coworker keeps scratching my leg and squeaking his toys! Then he begs for my lunch.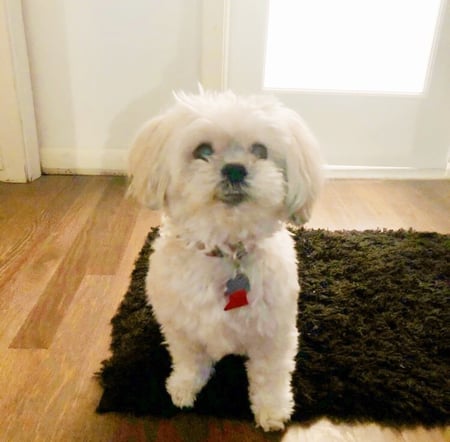 Ashley Johnson
Onboarding Coordinator
Two out of my three assistants pictured here SLEEPING on the job. You'd think they could at least fold the laundry and help a girl out.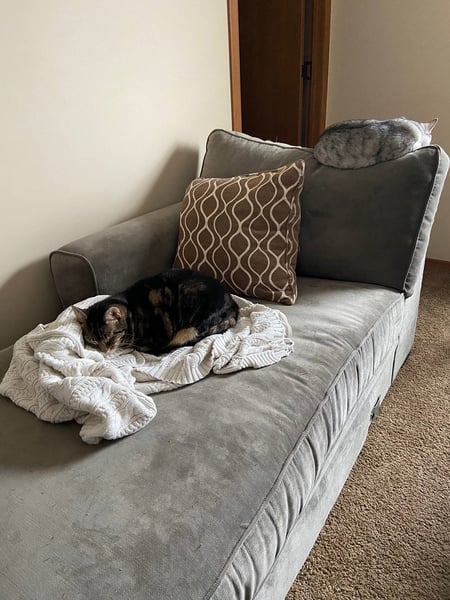 Kortney Overzet, PHR
HR Manager
One of my coworkers has set up his 'workstation' by mine. And in case anyone was wondering, he's working on some intense Highlights Magazine puzzles--and has stolen all my pens to complete his tasks.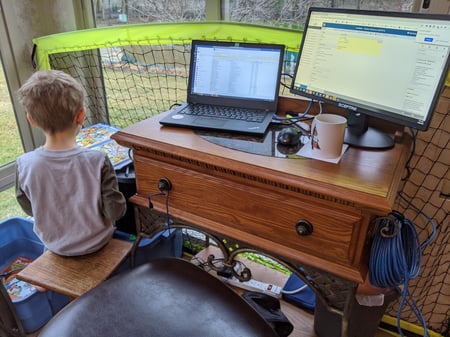 Jen Pasquier
Senior Marketing Manager
One of my coworkers has been 'gardening' and the other has been sunbathing the last couple of days.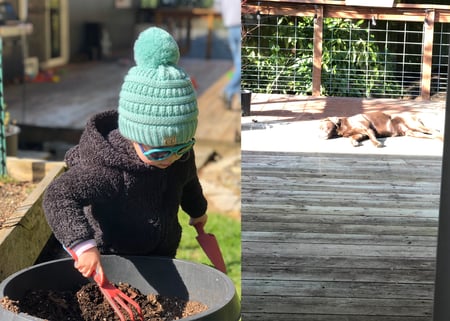 Whitney Barton
Digital Marketing Manager
My coworker is learning to control her bladder and did a #1 in the kitchen right before our Monday Marketing team call. it was emotional. She cried. Then took a nap on me.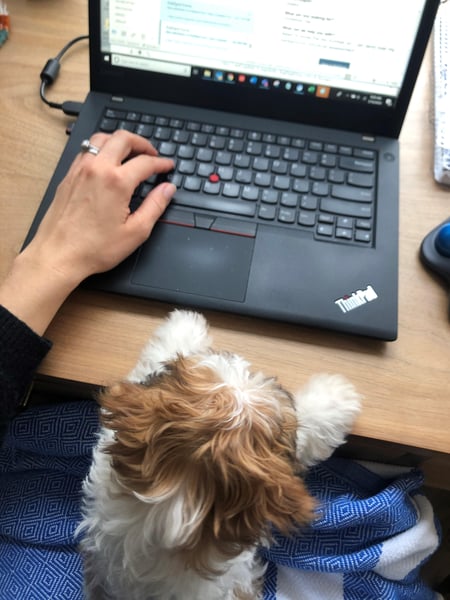 Working from home is a privilege and we want to recognize all the hard work of grocery store employees, delivery people, healthcare workers and so many more. We do hope this post brought some positivity to your day! What have YOUR new 'coworkers' been up to? Comment below!