Spring is coming, and so is your next compliance newsletter! 2022 is off to a fast start (anybody feel like it can't possibly be almost APRIL?!), but we're here rounding up the latest industry updates so you can relax and enjoy whatever it is you like most about this time of year.
We're continuing to see COVID-19 as a major influencer of compliance updates as well as forced arbitration updates and salary transparency & equal pay taking center stage.
What are you most excited about now that the weather is starting to warm up? Let us know in the comments!
Topics covered in this round-up (click to skip to those sections!):
Salary Transparency & Equal Pay
COVID-19
What the CDC's Latest Mask Guidance Means for Employers
Check out the new mask recommendations and what it means for you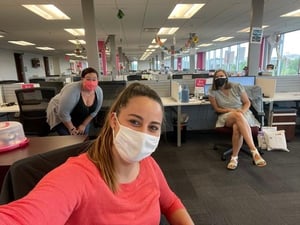 While COVID-19 is very much still present, the current numbers caused the CDC to ease their mask guidance, prompting employers to revise their mask mandates.
S.B. 114: New California COVID-19 Paid Sick Leave
What employers need to know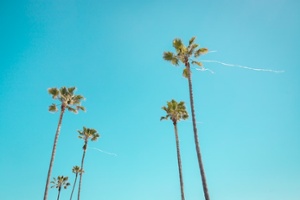 California reinstated their COVID-19 paid sick leave for employees and family members, Check out the facts and what it could mean for you as an employer:
New York Employers Must Still Implement Airborne Infectious Disease Exposure Prevention Plans
Despite mask mandates ending Feb. 10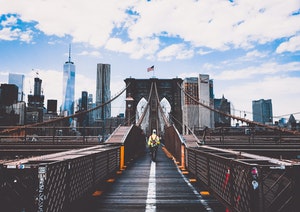 NY employers should continue to screen on-site employees daily for COVID-19 symptoms, require feasible physical distancing at work, encourage employees to maintain proper hand hygiene and respiratory etiquette, and undertake appropriate cleaning and disinfection, among other exposure controls. Read on to see what this means for you and any next steps you might need to take:
Vaccinations
Supreme Court Blocks OSHA's Vaccine Emergency Temporary Standard
US Supreme Court votes 6 to 3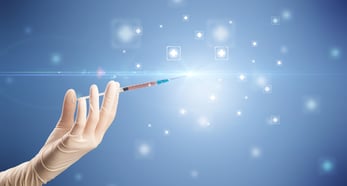 The original Emergency Temporary Standard (ETS) mandated that covered employers with 100 or more employees develop, implement, and enforce mandatory vaccination or testing policies. Read more to understand what this block means for employers currently.
You can read more on the ETS here:
LA County Relaxes Mask Mandates For Fully Vaccinated Customers, Workers
Public Health Order provides employers 2 options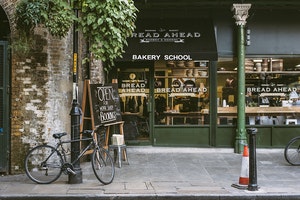 Employers and indoor businesses including offices, bars and gyms, may choose to allow fully vaccinated workers, guests or customers to not wear masks under new guidance. They may also choose to continue to require workers to wear masks while choosing to remove mask mandates for fully vaccinated customers or guests. Finally, employers are not required to elect either option and may continue to require masks for all patrons, regardless of vaccination status. Read on for all conditions to be met and other details of each option:
Forced Arbitration
Ending Forced Arbitration of Sexual Assault & Sexual Harassment Act of 2021
Congress passed The Act & it is expected to receive President Biden's signature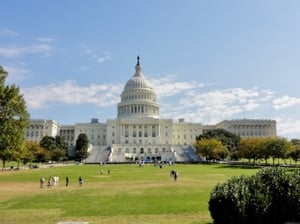 The Act states employees cannot be forced to arbitrate their claims, nor waive class action claims, related to sexual harassment or sexual assault.
Salary Transparency & Equal Pay
Illinois Employers: Equal Pay Certification
Illinois Equal Pay Act (EPA) is one of the most robust equal pay laws in the nation; deadline to submit certification application between March 24, 2022 and March 23, 2024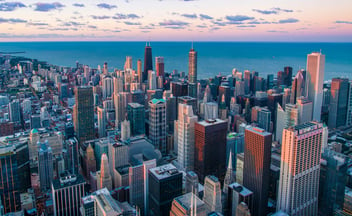 The EPA and it's amendments passed last year require businesses with over 100 employees to apply for an equal pay certification with the Illinois Department of Labor (IDOL). Covered Illinois employers should review their compensation policies to comply with the new guidance and prepare to submit the information needed to apply for their certification. Once certified, businesses must re-certify every 2 years.
NYC Salary Transparency Law: 3-Step Compliance Pan for Employers
Salary transparency bill enacted Jan. 15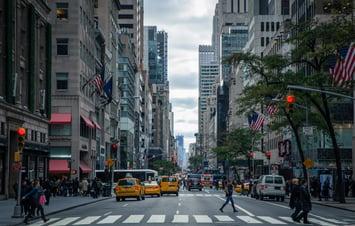 Employers must begin disclosing salary ranges on internal & external job postings starting May 15, 2022. Read on for what this means for employers and a 3-step plan for compliance with the new bill.
Create Peace of Mind
If you manage a workforce population, there may be other new legislation that could impact your compliance. Don't try to sift through each new wave of policy changes; contact an expert who can help. If you have any questions, or want to share some of your favorite fall activities, don't hesitate to reach out!
Your pal,
Brandon Wischmeyer
bwischme@populusgroup.com