If you've ever experienced a nerve wracking job interview, you're not alone. Perhaps you found yourself in a large conference room, seated directly across a table to face a hiring manager or a panel of team members (you could have sworn the air conditioner was busted). With all eyes narrowed on you, questions are sprung at you like a pitching machine; uncomfortably you talk about yourself in a light to outshine competing candidates, then out of nowhere your mind draws a blank. As you try to remain composed, hiding the sweat on your palms, your nerves may have gotten the best of you.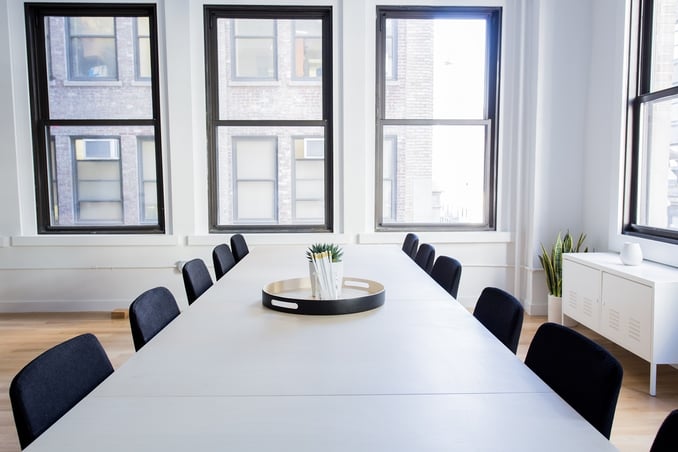 If you can relate to this scenario in any way, these interview preparation tips can help build your confidence so you walk out of your next interview knowing you gave it your absolute best.
1. Do some company stalking.
Review the company's website. Read blog posts and articles, find out what the company is up to and working on. At the end of your research on the company, you should have a solid understanding of:
What service(s) and/or products they offer

Their core values

Their major customers and competitors

Recent news and updates

What problems they solve and/or what problems are they facing
2. What matters is on the inside: who do you know?
Check your LinkedIn network to see if you know anyone currently or previously employed with the company. Reach out to learn about the company culture and work environment from firsthand experiences.
Ask your contact for the position if they have feedback from other candidate interviews. What are candidates missing? Why is this position open?
3. On the day of the interview, it's all about the little details.
Know where you're going: look up directions in advance. Estimate appropriate drive time and plan for traffic delays. Think ahead and make sure know what your parking options are, if applicable.
Depending on a company's guest policy bring your ID and take a picture of your license plate if you drive. To avoid memory loss or misspelling, write down the name of the person you are interviewing with.
Dress attire- Do not let your inner six year-old pick out your interview attire no matter how laid back the environment is. Wear something you feel good in, but make sure you convey the sense that you put in some effort. Find a comfortable balance between what you would wear to work, and formal business attire, even if the employees wear jeans and t-shirts.
Bring copies of your resume in a folder. It doesn't hurt to bring paper and pen to take notes in during the interview too.
4. Be all about the role.
Make sure you're clear about the position you're interviewing for, confirm with your contact if need be.
Review the position description until you understand the role and responsibilities without needing to refer to it. Extra research on the role you're applying for won't hurt. Spend some time to understand new developments and best practices for that kind of role.
5. If you have it, prove it.
For each responsibility listed in the job description, write two to three brief examples of where/how/when you've applied that skill/experience in the past. If the job description is vague, list responsibilities you believe will be required in order to perform successfully in this position. Take this scratch paper with you to review before walking in or set to the side for a phone interview so examples will be fresh in mind.
Don't fret if you lack a skill or a particular area of experience. Instead be prepared to explain how you would perform that responsibility or research the technology to be able to speak knowledgeably.
Think of challenging situations that you've faced throughout your professional life. List examples and what you learned from each experience, regardless if you succeeded or failed.
6. Practice makes perfect.
Practice interviewing with a friend in-person or over the phone. Ask for feedback based on how well you answered. Beware if you have a tendency to say "um" or other filler words. Be mindful of your nonverbal ques, like posture, fidgeting and eye contact.
7. Questions for the interviewer.
Prepare three to four thoughtful questions for the interviewer regarding the position or company. This is an opportunity to show that you did your research and came prepared.
8. A good Thank You

goes a long way.
Ask for a business card if you plan to send a thank you via email or bring a blank thank you card with you to fill out after the interview.
Keep it short and sweet. Here are some good points to include in your thank you note:
What excites you about this opportunity?

What's one thing you learned in the interview?

Did you miss a question or felt an answer was weak? If so, address the question and provide the correct answer.

Identify a problem/challenge the team is facing, how can you potentially elevate that problem?

What makes you the best candidate for the role?
Regardless of if you're fresh to the professional working world or a well-seasoned professional, job interviews can be extremely anxiety provoking. That's okay. As a recruiter, I find the best way for a candidate to calm their nerves is to be prepared. Take time to do extra research, practice your answers, refresh your memory of your experiences, and consider the little logistical things (like traffic, parking and your outfit). Doing these little things to prepare can make all the difference on the big day, so you can walk out of the interview knowing that no matter what the final outcome is, you did your best.
If you enjoyed this post, you may also like: