In the last few years, Juneteenth has become a holiday more people are familiar with, due in large part to the increased spotlight on racial injustice across the nation. As we fight toward justice, we also recognize the importance of uplifting and celebrating the African American community.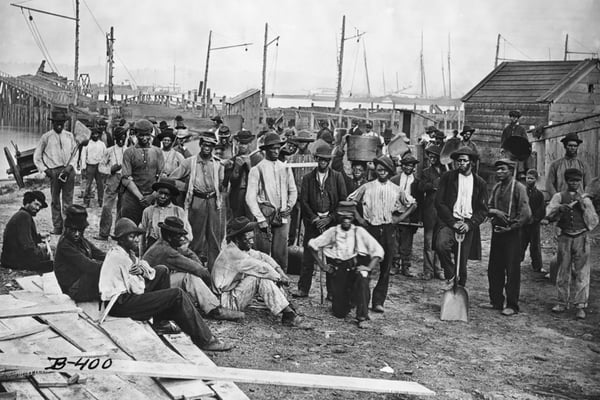 What is Juneteenth?
Juneteenth is the longest-standing national celebration commemorating of the ending of slavery in the United States. On June 19, 1865, Union soldiers, led by Major General Gordon Granger, landed at Galveston, Texas with news that the war had ended and that enslaved people were now free (read more here).
In the first years after 1865, there were annual celebrations, but there was little participation outside of the African American community. Festivities were often held in areas close to creeks and rivers. This included fishing, barbequing, horseback riding and prayer. Since we didn't own any land, we needed to find places that allowed us to use the space without retaliation. Sometimes farmers would call their workers back to work early, but for the most part they permitted the day for celebrating.
During the 1900s, Juneteenth festivities declined drastically. Textbooks and school curriculums credited Lincoln's Emancipation Proclamation of 1863 as the end of slavery and left no focus on June 19th or Major Granger. July 4th was already the recognized Independence Holiday. The Depression forced many African American people into cities to find work, but here employers were less willing to allow time off for celebratory events. Unless the date fell on a weekend, it was hard to participate or organize.
It wasn't until the Civil Rights Movements of the 1950s and 60s that we started to see the momentum around Juneteenth reemerge. As the struggle for racial equality continued, many African Americans participated in protests and marches, oftentimes connecting the current struggle to those of their ancestors. Many attendees were returning home and initiating their own events for Juneteenth, educating the community and bringing forth more awareness.
How Do We Celebrate Today?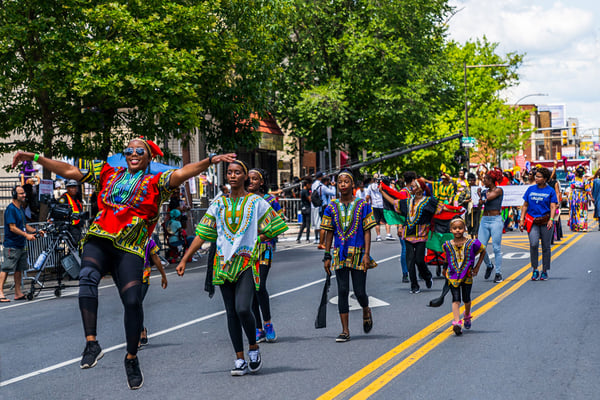 As it stands today, Juneteenth is still not a federally recognized holiday, but there are states, like Virginia and Washington that now recognize it as a state holiday. We are also excited to see major companies like Nike and the NFL identifying it as a paid holiday!
The importance of celebrating this day has never stopped among the African American community. We continue to rejoice and enjoy the day every year in many ways. Our communities are full of events where we spend time educating and focusing on self-improvement. Traditionally, there's always great food, prayer services, and beautiful garments to acknowledge our ancestors.
In light of the pandemic, things are all but normal this year, but we've found a few local events should you be looking towards for a way to get involved. Understand that whether you engage in a community event or simply recognize the importance of this date and spread the word, you're doing your part to acknowledge and advocate for us.
Events to Celebrate Juneteenth
Seattle
It Takes A Village, Juneteenth Festival by We Out Here
When: June 19th, 11am-5pm at The Station at Othello Park Apartments
An event that celebrates the Black community while gathering to share food, goods, and music to learn about the Black community while providing community service opportunities in the South Seattle neighborhood.
"No Healing, No Peace!" A Walking Meditation for Black Liberation by Niles Edge
When: June 19th, 10am-1pm at MLK Jr. Memorial Park
Join Niles Edge for a guided meditation and spiritual walk through MLK Park to reflect on Juneteenth and the resilience of Black People in America
1619: Resistance / Resilience / Remembrance by MOHAI
When: June 19th, 2pm at the Museum of History and Industry
Join Delbert Richardson for an hour to tell the story of resilience of our ancestors during American slavery and the Jim Crow era while highlighting the resilience of Black brilliance. You can register here.
The Unspoken Truths display is also available at MOHAI from June 18th-June21st to learn more about the story Delbert Richardson will tell on June 19th. More information here.
Lisle
Juneteenth Celebration of Black Community, Arts, & Business by Culture Shock and FIYA, Inc.
When: June 20th, 12pm-7pm at Water Street Mall (Aurora, IL)
Detroit
When: June 19th 12pm-10:30pm at 6559 Grand River Ave, Detroit, MI 48208
A festival and concert experience fueled by education and reconciliation in order to create a dynamic and engaging safe space.
When: ALL WEEKEND!
There are various events to explore throughout the weekend from the Jubilee Stroll to a movie night. Check out all the events and more information here.