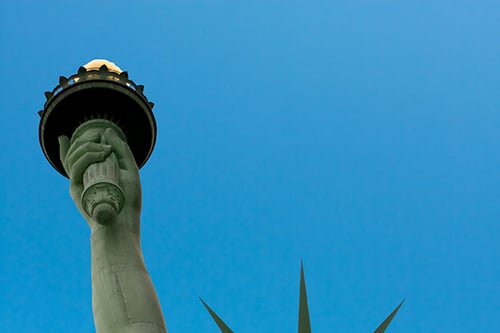 Published October 28, 2020
The Department of Homeland Security announced two new regulations for employers of foreign nationals on H-1B visas in the United States. The first is an increase of prevailing wages for H-1B, E-3 and visa holders; the second are program changes to the H-1B program. As you may know, things in the immigration employment landscape change often, and lawsuits challenging the updates below have already been filed. As things unfold, we will be posting updates, so make sure you're subscribed so updates go straight to your inbox!
Prevailing Wage Increases
Employers of foreign nationals on H-1B, E-3 and visas are required to pay workers a prevailing wage determined by the Department of Labor. Prevailing wages are based years of experience, educational background, job description and specific work location. This new regulation goes into effect immediately, starting 10/8/2020, raising the prevailing wage for all wage levels for these workers. It is important to note that this applies to LCA's filed 10/8/2020 or after for H-1B purposes (Including transfers, reactivation, amendments and extensions or any material change).
It is also important to note, this is a decision by the DOL, and not employers. The DOL states this new regulation is acting to adjust the existing wage levels to ensure the levels reflect the wages paid to U.S. workers with levels of experience, education, and responsibility comparable to those possessed by similarly employed foreign workers.
Potential Impacts:
There will be no changes to existing visa cases, however all new filings for transfers will be subject to the new Prevailing wages; however, this change is already being challenged in the courts.
Changes in Premium Processing
The Department of Homeland Security adjusted the H-1B program to require a more narrow definition of "specialty occupation" as qualification for an H-1B. There has been an increase the time and cost for premium processing, from 15 days to 30 days. It is important to note: not all cases need premium processing, in fact the majority of consultants can go to work in less than two weeks.
This is primarily relevant to consultants who need an approval on their H1 to go to work. Then premium processing is leveraged to essentially upgrade (a $2500 fee) to expedite the approval. The USCIS has 30 days from when they receive the application to issue a ruling on the petition.
This goes into effect starting December 6, 2020.
Potential Impacts:
As things continue to change, it is critical to have a guide who is up -to-date on all of the new and relevant changes. Our team is here to help! Connect with one of our immigration specialists for the guidance you need to successfully navigate this landscape. We closely monitor any and all impacts of new legislation and court filings, and will be sure to share updates as they develop. If you have any questions, we're here to support you! Just fill out the form below and one of our immigration experts will connect with you.


As we've highlighted, changes in the immigration employment space occur often, so make sure you stay up to day can keep checking back on the Blog for updates. If you're not already, subscribe below!