Happy International Women's Day! Today's the day to celebrate women's social, cultural, economic, academic, etc. achievements all around the WORLD and it's a call-to-action to accelerate gender parity globally!
This year's theme is #ChooseToChallenge because challenge leads to change. Let's challenge inequality. Let's challenge gender bias. Let's challenge ourselves to seek out and celebrate all women!
We challenge you to recognize the women in your life who have impacted you. How have they made you better? Do they know their impact? Some of our climbers are recognizing some important women in their lives. Take a moment to hear about these strong, inspiring, exceptional women (then send some appreciation to women in your life using the downloadable cards at the end of this blog post!):
---
Stephanie DeStefanis
My Aunt Val is someone that sticks out to me that I love and value and aspire to be like. She's tough, independent, and strong-willed, but also one of the kindest, giving, most supportive and selfless people I know. As a child she was always there for me, rooting me on. As an adult she is a constant for my kids and me. She never expects anything in return. She's an amazing, hard-working woman and I am so blessed to have her in my life!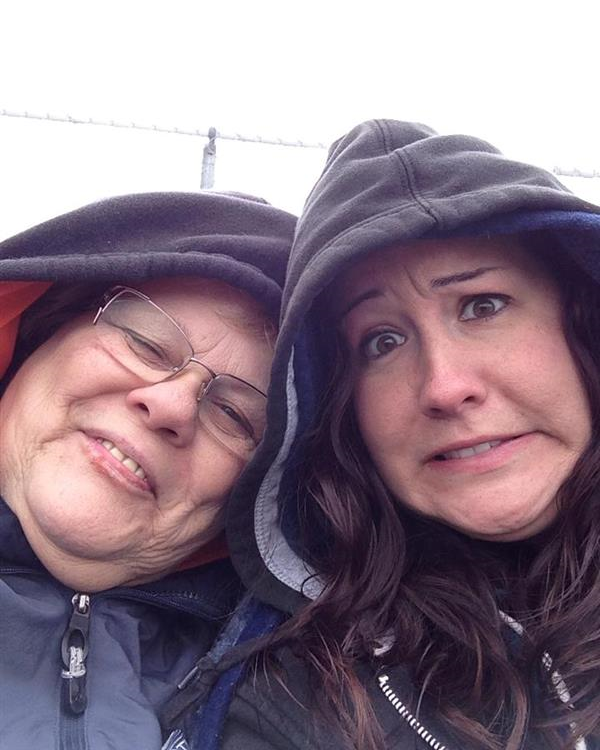 Danielle Hein
For me, it has to be my mom! She somehow found time to work full time as a CPA AND also be there for everything for us growing up. I attribute a lot of my big dreams & goals, and definitely my obsession with keeping a clean house, to her. Whether she knows it or not, having her as an example of a strong woman who could achieve everything she has through her hard work (sometimes having to overcome serious barriers) certainly shaped me and my work ethic. I never once thought to put limits on my aspirations for any reason. She's ALWAYS there for us, has the best advice (whether it's something serious or which outfit looks the best) and always ready to have a good time and be silly, too. She can do it all; a true Superwoman!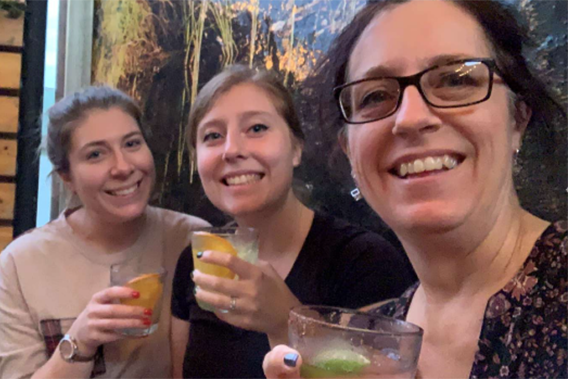 Joy Bartolome
It's an answer most everyone will give, but definitely my mom. She left her small province when she was only 16 and never went back. She earned a full ride to university, graduated, and landed her first job as an accountant. Life wasn't easy and we didn't have much money when I was really little. She left when I was only 1-1/2 to Angola for work and then moved me, my big brother, and dad to Azerbaijan (far, far away from the Philippines) for 5 years. My parents didn't know anyone and had to figure it out on their own, but they did! When we moved back to the Philippines, she had to work in Jordan then in Singapore, so we spent a lot of time apart, but it was all to provide me and my siblings with a better life. We ended up in America, a totally foreign country, and she was our main provider. She hasn't really had a break since she was 16 and has overcome a lot (living under a dictatorship, father passed away as a kid, poverty, new cultures, etc.). Her achievements are the reason I push myself so hard because I can't imagine having to deal with all that she did growing up and as an adult. I want to be better and do better for her, and make sure her sacrifice didn't go to waste. Without her hard work, I wouldn't be where I am.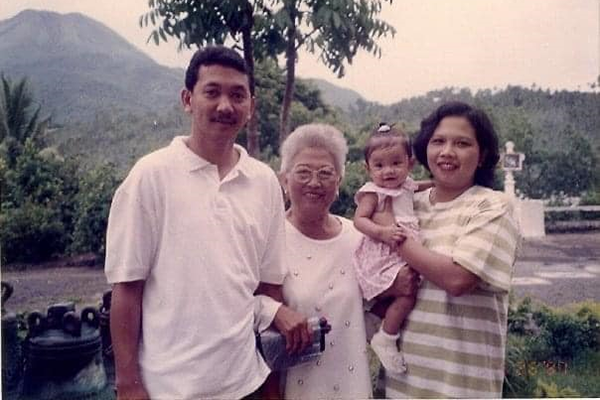 Karen Philbrick
My mom is my inspiration 😊 she's the most resilient, most determined, and caring person I know. My mom became a single mother at the age of 16. She graduated from high school, moved into an apartment of her own and worked whatever jobs she needed to provide for my sister. She eventually started her career in a male-dominated and pretty tough field at the time, building cars on the assembly line for 30 years. She taught me the importance of self-reliance and confidence to know that whatever life throws at you, through hard work and determination you'll be just fine.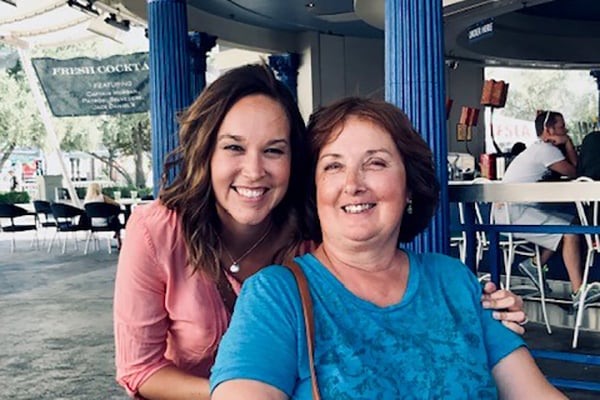 Tara O'Connor
I lost my mom in 1999--we were both too young. So I'd like to spotlight all of the women who acted as "mother substitutes" for me: my aunts, my mother-in-law, my friends' mothers, and some coworkers. They've all provided love, guidance, and cheer-leading like my mother would have.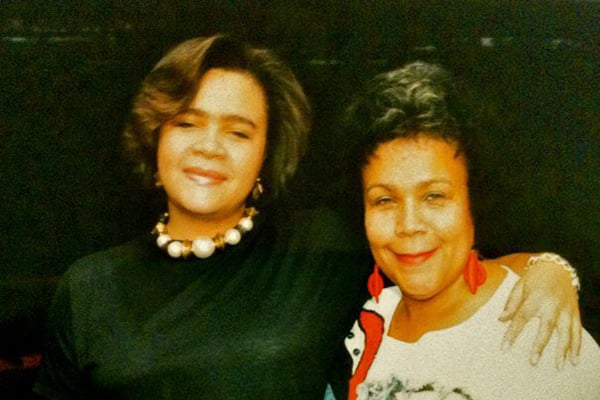 Tom Mehl
There are so many heroes to recognize as I reflect on the COVID pandemic and the struggles we have all been facing for the last year. However, I can't think of anyone more inspiring to me than all the working moms who are balancing work, home schooling, staying healthy, running their households, and staying sane through it all. In what is arguably the most difficult time the majority of us will face in our lifetimes, these "super-women" are keeping the world afloat and don't get nearly enough credit for all that they are managing during all this craziness. Special thanks to all the working moms at PG and around the world who we should all aspire to be like!
Frank DeCastro
I've been truly blessed to have been surrounded by wise, strong, loving, and resilient women all my life—truly amazing warriors. Starting with my grandmother and my mom, they taught me some of my most precious life gifts. They taught me unconditional love, unrivaled grit, to always give more than take, and to find ways to positively impact someone's life despite all odds. Some of these same principles and traits (along with other amazing ones) live through and continue to teach me through my wife, Aimee. My blessings and learning moments from powerful women are also evident at work. I am surrounded by strong, decisive women that make things happen and carry our brand, day-in and day-out. They teach all of us balance with grace between responsibility, commitment, grit, fairness, and action. Thank you and happy International Women's Day to my friends and colleagues!
---
Send a Postcard!
If there is someone who has challenged you or influenced you to be a better person, make sure that they know how much they mean to you. Send them a quick note, FaceTime, or use the digital downloads below! Be specific about why they inspire you and create that meaningful, memorable moment.
While International Women's Day is a special day to show the women in our life how much they're appreciated, keep an eye on the Populus Group blog this month for more resources and actionable tips for supporting women all year round. Supporting women goes beyond today and beyond the month of March. It's a movement to push for every single day!
---
Check out last year's blog for more: https://blog.populusgroup.com/international-womens-day