May is Mental Health Awareness Month. Psychologist Dr. Jenna Rowen shares insights and tips into how we can manage our mental health and improve self-care.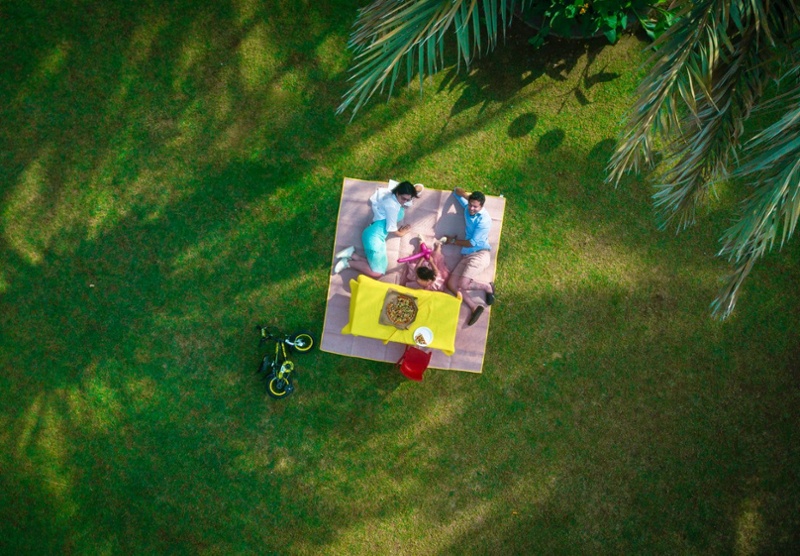 A typical day in the life of an American adult usually goes a little something like this: feeling jolted out of bed by an alarm that sounds before daylight, commuting through public transportation or sitting in bumper-to bumper-traffic, arriving to an office with an inundated inbox, stressing about an upcoming deadline or presentation, receiving less-than-kind feedback from a colleague or boss, finding something fast (read: unhealthy) to eat, commuting back through traffic and coming home to more things to do (schedule the roof guy, help a family member navigate the medical system), fall asleep on the couch to depressing news. This does not even take into account the added time and tasks involved in having kids, a disability, or any of the other things we have as a part of our lives!
Life is stressful. And stress takes a toll on our physical and psychological well-being. It's pretty shocking how damaging chronic stress is to our immune system (increased susceptibility to colds/viruses), gastrointestinal system (ulcers, IBS), sleep quality (insomnia, restlessness), and cardiovascular health (high blood pressure, racing heart). Emotionally, it can adversely impact mood, sexual functioning, and lead to burnout, which is characterized by overwhelming exhaustion, cynicism, and a sense of ineffectiveness.
You can imagine how the combination of these physical and psychological effects can get in the way of being the type of partner, parent, friend, and employee you would like to be.
So if stress is so common, and it has such negative effects, are we all doomed?!
The Positive Impact of Self-Care
No, not at all! Practicing self-care provides a consistent way to decrease stress and improve wellness despite our chaotic, stressful daily lives. Self-care can be defined as attending to your own needs, both physical and psychological, to decrease stress and maintain balance.
Many people believe self-care is a weekend trip to a bed and breakfast or a spa day at the Ritz, but that is just not the case. Self-care can be sprinkled into your week, your day, your hour, even.
For example, when you are jolted out of bed by that 6:00 am alarm, an act of self-care can be taking some extra time to have a hot cup of delicious coffee with your favorite cream. On your traffic-filled commute, an act of self-care can be listening to your favorite Spotify playlist. At work, pack or grab a snack you are looking forward to eating or use your favorite mug for a hot cup of tea. During your workday, make a task list, cross off items, and actively acknowledge that you successfully accomplished these things. Find a co-worker and share a positive story (maybe even sneak in a few smiles). Go to a place with big windows and practice some meditation or deep breathing for five minutes. On your commute home, talk with a friend you have not spoken to in a while. All of these are pretty light on time and resources but really add happiness and care to a typical day.
Practice Makes Habit
Of course, there are things you may want to add to your weekly routine or schedule in advance to look forward to, such as a trip somewhere warm or a massage, but there are also inexpensive ways to engage in regular, weekly self-care. Activities like a relaxing bubble bath, journaling the positive things about the day, or scheduling a time to work out are all things you may want to incorporate into your week to increase wellness and decrease stress. Below is a list of 123 self-care ideas that I encourage you to read through. If you really want to see how self-care can positively impact your life, you can choose a few activities you want to incorporate and log your self-care for the week using the log below. Remember, there is a reason why flight attendants instruct you to put on your oxygen mask first, in case of an emergency, before helping someone else – if you run out of air, you're really no help to anyone. Take care of yourself so you can help take care of the people and things you care about.
How do you practice self-care?

We'd love to hear your tips in the comments!