Happy Mother's Day to all the incredible moms out there, whether you're a biological mother, a mother figure in someone's life, or a mom in every other sense of the word! Today, we celebrate the love, care, and sacrifices that mothers of all kinds make for their families. And a special shoutout to the hardworking moms at Populus Group - thank you for all that you do!
Below are just a few "Mentions for Moms" from our climbers who want to share the love with our PG moms! Enjoy!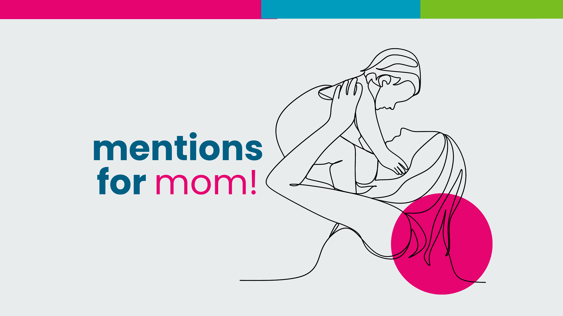 Kelsey Bono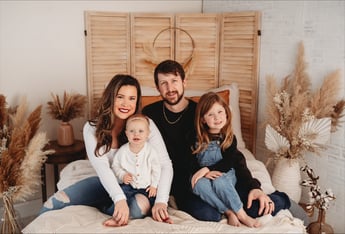 "I love how you [both] love your babies so spiritually. You are such an inspiration to me and the spiritual path I want to walk with my girls. Thank you for always showing that side to the world." - Joint mention from Jamie Altman
"You do the balancing act well, or at least look like it!" - Mention from Cheryl Longo
Annie Bottos
"She is such an amazing person to talk to and vent to. With other ones and little ones, she just gets it. She also shares my 'over-the-top decorating' personality for kids' birthday parties so I LOVE having those conversations with her as well." - Mention from Jamie Altman
"You are a brave one, starting all over with little ones." - Mention from Cheryl Longo
Sam Bowers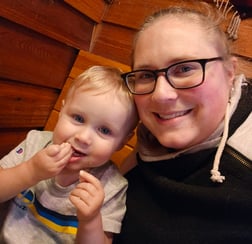 "Sam is simply amazing! I have known her for many years, long before working at PG. Getting to know her on her professional side, after she had her lil bean, was truly inspiring! I just love and appreciate her a whole lot." - Mention from Hannah Schnell
Amanda Cafarillia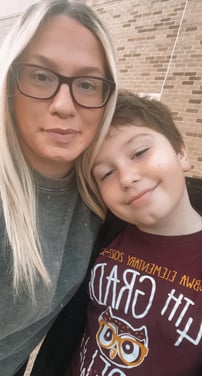 "I absolutely have to give a mom shoutout to Amanda Cafarillia. Amanda joined our team just a few weeks before I left for my maternity leave last year. I remember saying at that time, "you're the mom I want to be" and it remains true! Mom goals for sure.
She is a rockstar at work, she is so helpful and always does a great job, so it's not surprising she's the best mom, too! Amanda goes above and beyond to make sure that Mason is happy, healthy, safe, and loved. Just like his mom, Mason is the kindest, funniest, smartest child – a direct reflect of Amanda and her parenting." - Mention from Becky Nielsen
Brookie Clark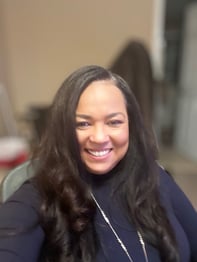 "Shout out to Brookie, who is a hard-working and hard-loving mom of two boys. No matter what she has going on in her parenting, she always has an ear for me...and my back." - Mention from Cheryl Longo
Callie Cray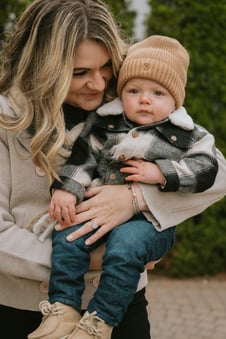 "I love how you [both] love your babies so spiritually. You are such an inspiration to me and the spiritual path I want to walk with my girls. Thank you for always showing that side to the world." - Joint mention from Jamie Altman
"Shout out to Callie for being an amazing Mom and also a great co-worker! I know it's not easy raising a little human and working full-time, but she excels at it. She is my rock here at PG and I am so thankful we have met. Cash is one lucky little guy to have a Mom like you!" - Mention from Emily Schweiger
Steph Folker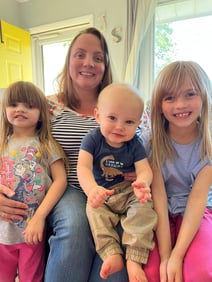 "You are the one I know I can send all the funny mom memes to without judgment. You have the biggest heart for your kiddos and I am thankful for our friendship! Happy Mother's Day!" - Mention from Pamela Villella
Sierra Foryoh
"You have your hands full, and still are great at your job and an amazing wife." - Mention from Cheryl Longo
Bismah Khan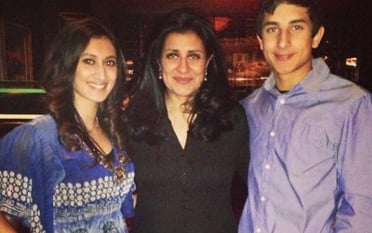 "Shoutout to Bismah - you did it! How do you transition into an empty nester?" - Mention from Cheryl Longo
Cheryl Longo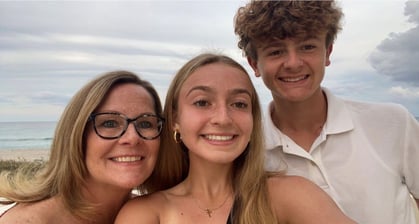 "I feel like I can sneak a peek into the future of what to expect as my girls progress through school. Watching her send her daughter off to college and now getting ready to send her son, I can feel the pride she has for both of them beaming through every single post I read." - Mention from Jamie Altman
Jackie McCool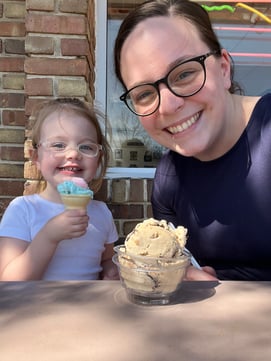 "Jackie is an amazing teammate, and watching her blossom in motherhood has been amazing. She gives so much of herself to others, especially her daughter. She's an advocate for other moms and parents and shows great care for me and inspires me in my motherhood journey." - Mention from Jen Pasquier
"She has shown me what it means to be a successful working mom. We had babies around the same time (right when the pandemic started) and it was difficult to transition back to work after maternity leave when everything was so drastically different. I love our remote-first, workforce but it was definitely hard with all unknowns. Jackie has always had my back as well as supported all the women and men that come back to work after welcoming new babies into their homes. I feel honored to call her a coworker, fellow mama, friend, and inspiration." - Mention from Allie Pizzey
Stephanie Miller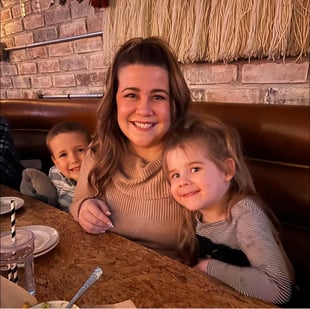 "I was fortunate to have Steph as my interim manager for a significant amount of time until recently. We always discussed life in general when we connected and bonded over life with kids. Steph is just an amazing human all around. Her warm soul and personality, her love for her family, and her grit and heart towards every climber she comes into contact with here at PG are just incredible. Thank you for being you Steph! I hope you have an amazing Mother's Day." - Mention from Amanda Renfroe
Alyse Nilson
"I wanted to take a moment to shout out, Alyse Nilson. Not only is Alyse a total bad a$$ at work, but she also has 3 little ones at home that she is so involved with. I have always been in awe of Alyse and how she manages a full workload, and household and looks fabulous doing it all. I am constantly inspired by her strength and her ability to do it all." - Mention from Venera Deda
Jessica Osei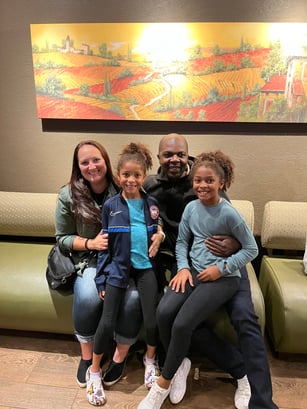 "Jess has been a steadfast supporter of new and existing moms and parents at Populus Group during her time here. She's not only the leader of our PG Parents ERG, she's the first to reach out with support and to check in. She's been an amazing friend and example for me and others to learn from on what it means to be a great mom." - Mention from Jen Pasquier
"Shout out to Jess, who is a great mom to her two girls – but always finds time to love and support other moms." - Mention from Cheryl Longo
"I have had the pleasure of working one on one with Jessica Osei in regards to our PG Parents ERG and we talk about all things related to working parents since I work with so many Climbers welcoming their new bundles of joy and all the better ways we can help navigate this new time in their life. Jess and I always talk about what it takes to be a working Momma and how much work it is. Jess has 2 littles of her own but never misses a beat with our meetings and always plans ahead all while telling me about how soccer is going. She always seems like she has it all together. She inspires me every day." - Mention from Tanya Fine
Renee Peace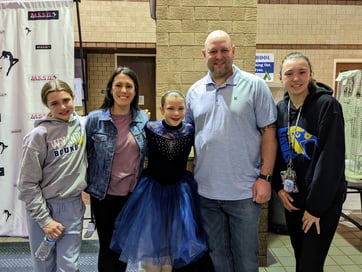 "Renee is an inspiration to me in many ways! I admire her ability to be present and fully engaged in the moment. As a working mom, she probably has a mile-long to-do list running through her mind at all times, but she really shows up in every moment as if you are her main focus. It's amazing to see all that she does for her family, her team here at work, our community, and herself. Renee always puts her best foot forward, doesn't shy away from hard work, and isn't afraid to speak her mind. She's got the whole purpose-driven, change-making, warrior princess, supermom thing going on! She's raising strong girls that will change the world one day, teaching by her example!" - Mention from Alyse Nilson
Karen Philbrick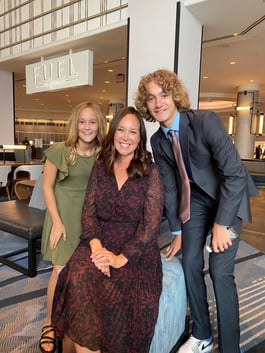 "I'd like to shout out Karen Philbrick. As our VP of HR Karen truly lives out our expectation of Team 1>Team 2. Karen is an amazing, supportive, and available boss, but also an amazing mom. to two incredible kids (with very busy sports schedules). As my leader she inspires me to find the right balance and that it is possible to be a great employee who brings their full self to the table and also a great mom to my two beautiful kids who deserve my love and attention. It doesn't have to be an either-or. Kudos to you Karen! Thanks for leading the way." - Mention from Anonymous
Allie Pizzey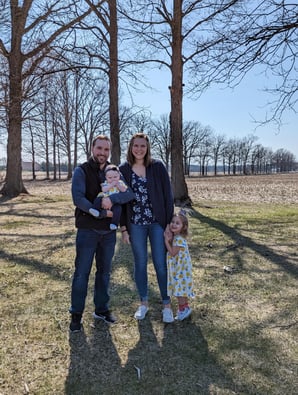 "Allie has been an incredible Momma Mentor to me. She is always there to listen, reassure, and give her knowledge. I have seen firsthand how awesome of a Mom she is two. She is the best Momma to her two girls. It is so great having her as a role model. Allie has able been there for me during my pregnancy and these first few months as a new Mom. She answers every question I have, shares stories of her own experiences, and lets me know I am doing a good job, and that I am the best mom for my little peanut. If you are a parent you know how important that is to hear when sometimes you feel lost when experiencing a new situation. She is truly one of the kindest and most generous people I have had the pleasure of knowing. Thank you Allie for your support and for being an AMAZING Mom!" - Mention from Kelsey Pool
Klaudia Sanchez
"Shout out to Klaudia for being a terrific new Momma! I know how hard it is the first couple of months of figuring it all out and coming back to work on top of that, but she is doing such a great job juggling it all. Scarlett is so lucky to have you!" - Mention from Emily Schweiger
Melissa Speck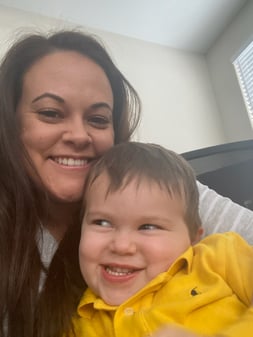 "I also have the pleasure of talking to Melissa Speck every day because she is my manager. Not only is she a manager, but she is a working momma who I always lean on for advice. Melissa has three little kiddos and never misses a beat with them. Family is so important to her and she makes it seem so easy. She is the ultimate momma for all things recipes, baby things, gardening, routines, etc. She's that "fun" mom that all the kids wish they had. She inspires me every day to be the best momma I can be for my little guy and helps me along the way. I appreciate her and her understanding around being a working momma." - Mention from Tanya Fine
Amanda Tengler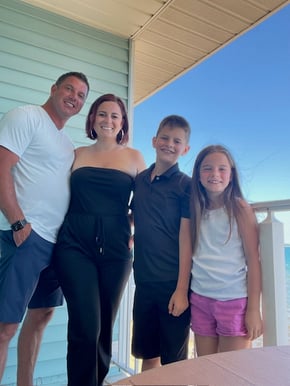 "I love our honest conversations about our kiddos, our mom guilt, and navigating all things motherhood. As someone who has experienced all the emotions I am currently working through with my kiddos—I am grateful for your mentorship. You are an amazing mom, Happy Mother's Day!" - Mention from Pamela Villella
"My Mommy Mentor ❤ - Going from one to two was not an easy task. You helped make every fear I had minimal and made me feel so validated during that time. Don't be surprised if I still come screaming HELP to you sometime, especially now that my oldest has her first dance comp season underway lol. - Mention from Jamie Altman
Taniesha Thomas
"You are the epitome of 'Super Mom'. You are fierce and driven and thriving in everything that you do. I can't tell you how inspiring you are to other working moms. Keep it up because I need ALL the tips." - Mention from Jamie Altman
Brandi Thrash
"You are a true example of a loving mom to two growing boys." - Mention from Cheryl Longo
And to all the PG first-time mamas –
"...either with child now or new little ones, working is not easy all the time, but with being exhausted, sometimes a little lost, mom guilt and the extreme love you are feeling makes working that more difficult." - Mention from Cheryl Longo
Here's to honoring all the amazing moms who make the world a better place! Comment below to celebrate with us and mention any other working moms out there!