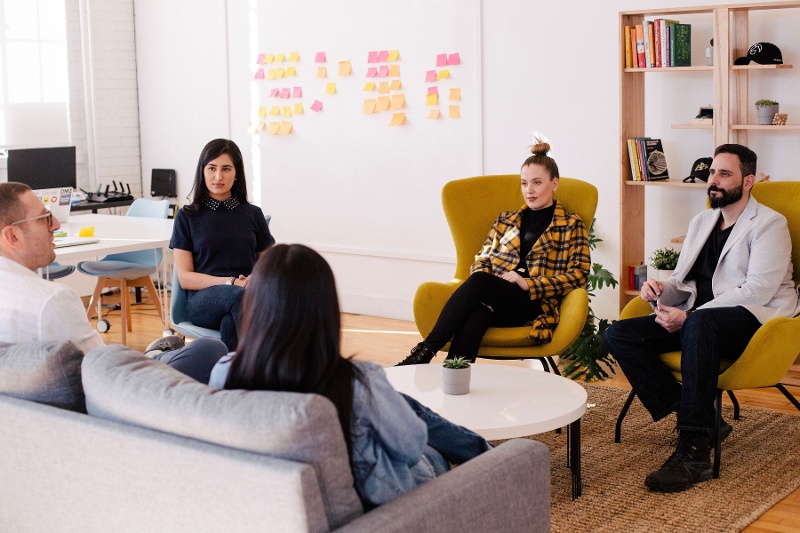 Did you know there's a volcano on Mars that's three times the size of Mount Everest? You may be thinking, "Wait, I thought I was reading a post about immigration employment," or you may be thinking, "That's amazing! why don't people talk about this more?" Just me on the latter? Well let me tell you, as a space nerd hobbyist, and an immigration employment specialist, the fact is there are some pretty major facts out there that people simply aren't aware of in both categories. Was this intro a stretch for you? Well I appreciate you humoring me. Let's get into it:
Immigration employment is arguably the most complex kind in the entire workforce. It's equally confusing for employers and foreign nationals alike, which is why it's so easy for misconceptions to take root and spread.
We have a highly trained team who specializes just in engaging foreign nationals, securing visa sponsorships, transfers, and more. It's our job to take the mystery out of immigration employment. And it's our job to help foreign nationals secure the jobs they've worked so hard to qualify for. As a member of that team, let me tell you first hand, this stuff is not easy—by a long shot. It took forever (!) to get fully trained and truly understand this very complicated and nuanced field. So I'll be the first to admit that when it comes to navigating this landscape, it's imperative you have a guide.
In the two plus years I've been working on this team, you might be surprised how often I hear the same misconceptions from candidates; it's a freaking lot. These are the top two misconceptions about immigration employment that I hear from candidates (All. Day. Long.), and the true information you should know, whether you're a foreign national, or you're an employer who works with them.
Misconception #1:
There's a higher chance of getting a transfer approved in Premium Processing than in Standard.
Most foreign national contractors say this because they read it on message boards (myvisajobs.com, Quora, etc.). When you see people in your same situation posting something online, it's human nature to believe them (Yelp anyone??). But in actuality, this is just not the case. In fact, it's the opposite!
The Reality:
The USCIS puts a higher level of scrutiny on cases filed in Premium, especially those that are not set to expire within six months of filing. USCIS officers are given complete authority to outright deny petitions that are filed frivolously, so a premium processed case with an expiration further out in the future can and are considered "frivolous" and denied.
Misconceptions #2:
Premium Processing takes two to three weeks for
an approval, so I'll wait for that before starting.
Okay folks. This one gets me a little revved up, not because it's completely wrong, but because it's very often misunderstood due to past experiences consultants have with the employers they're already sponsored by - because they're being extended, not transferring. Allow me to explain:
The Reality
Premium processing takes at least four weeks to receive an initial determination. The next part gets a bit technical, so hang with me for a minute because this is the important stuff most people miss!
New transfer petitions take a minimum of 10-14 days to file
After filing in premium, the USCIS has a 15-calendar day response window to give their first answer. They usually take the full 15 days
I can tell you from experience: nine times out of ten, USCIS's first response is a Request for Evidence (RFE)
Responding to an RFE can take up to two weeks, potentially more depending on the request
After the RFE is submitted back to USCIS, they have 15 more calendar days to issue either an approval or denial
Here's another harsh reality: most clients do not want to wait more than a month for people to start because there are plenty of other workers who will start in two weeks. So if you want to improve your chances of a quick turn-around in your processing, the chances you getting it with Premium processing are slim at best. I've seen this play out so many times; it never gets easier to watch.
Here's How Populus Group Can Help with Immigration
Okay, as you may have guessed by now, I tend to nerd out about this stuff. It's not because I'm a nerd (I am, but that's a separate conversation), it's because this stuff really matters. People get led astray by staffing companies that aren't specialized in this field, by other foreign nationals who weren't equipped with accurate information by the ones they relied on, and then you add the internet, and you get mess. But people's livelihoods and their ability to stay in the US are at stake. My grandparents immigrated to the US, and I really appreciate the courage and risks people take to live here and pursue their dreams (that got sappy, sorry not sorry). Anyway!
If there's one thing you take away from this post: don't trust everything you read on the internet--especially about immigration employment!
I highly recommend anyone trying to secure visa sponsorship, of any kind, to work with a trained professional. I could tell you about a thousand reasons why, but numbers talk, so here are a few reasons why PG could be a great fit for you:
Why PG?
I have a detailed "Why PG?" info sheet. If you, like me, take details very seriously (nerd!) I highly recommend you download the full thing. Here are a couple high level reasons in the meantime:
Our current sponsorship approval rating in 2019 is 72%
We are ridiculously, pain-stakingly careful about preparing the petitions appropriately
We have a great relationship with outside partners
We engage regularly with AILA to stay out in front of issues
I've talked to so many candidates who have been led astray, not often out of ill intent, but simply by the sheer amount of misinformation out there. It's heartbreaking to watch the impact of these falsities. It's so important for the nuanced, real facts to get out there too. So if you really want to get a sense of how we can help you have the best possible chances of securing long-term visa sponsorship again, download this info sheet. If you have questions, you want to get started, or you walk to talk about outer space, let's talk!
Justin Stewart
jusstewa@populusgroup.com