As a Veteran Owned Business, we're passionate about the role Veterans play in our organizations and our communities. In celebration of Veterans Day we asked our PG Veterans about their favorite missions and military myths they'd like to debunk. Their answers are as interesting, diverse and colorful as they are!
Happy Veterans Day from all of us here at Populus Group!
Jessica Bitell
United States Navy Reserve

Length of Time in Service: 12 years, 6 months (May 21, 2007 - Present)
Engagement Specialist, Detroit, MI -- Currently on Active Duty Overseas!
My Favorite Mission
My current deployment to the Middle East will certainly be the most memorable. It is my first deployment and with only 2 months in, I have learned so much from those I serve side by side with. I have made friends that are like family, and are doing things that are so much outside my comfort zone that challenges me on a daily basis to grow and be a better person.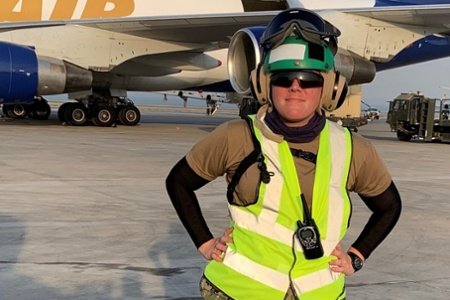 A Misconception About the Military I Want to Debunk
One of the common myths about the Navy in particular is that we are only on boats/ships. A lot of people were shocked to hear that I would be deployed to the desert, and were not aware that the Navy as a whole is all over the world. The Navy can be found at sea, in the desert, jungles and all over the United States. We have rates (MOS's) that range from construction jobs to retail, from doctors to human resources, from musicians to gunnersmates. The Navy is not just at sea.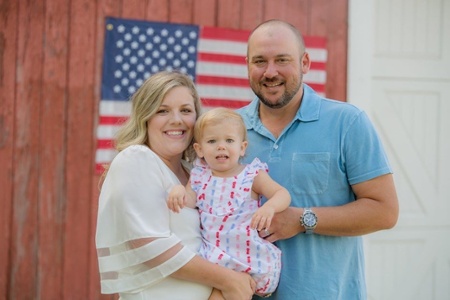 Adam Dudak
United States Army Reserves
Length of Time in Service: 12 years
Manager of Payroll Services, Seattle, WA
My Favorite Mission
For sure not my favorite, but a unique memory - the time during the train-up to deploy in 2008 at Ft. McCoy in Wisconsin. We were running a truck through gunnery firing range and had to watch over the range through the night. We weren't operating overnight so I got to stay in the tower all night and make hourly check-ins with the range control. I remember this was the first time I played around with an FLIR camera, and was scanning the range around 2-3:00 in the morning. Keep in mind we were firing pretty large ammunition all day, but now with the thermal camera, I was counting an upwards of 100+ deer wandering around. There was a Predator feel to the night. Not the craziest story, just an odd memory of mine.
A Misconception About the Military I Want to Debunk
That the national guard is separate from the army. It's all in the small details, but there are multiple components within each branch of service - Army, Air Force, Navy, and the Marines. There is the active service and reserve components. The reserve component is split between Army or Air Force reserves and the National Guard. Regardless of whether or not the service member is in the reserves, National Guard, or is active, that service is a part of the Army, Air Force, Navy, or Marines. The Army and Air Force are the only two that have National Guard components, though all four branches do have a reserve component. The reserves are completely federal and report only to the national-level commands. The National Guard reports to both the federal level and the states, so our commands fall under both the president and the governor of the state.
Bobby Herrera
United States Army
Length of Time in Service: 6 years (1989-1995)
President, Portland, OR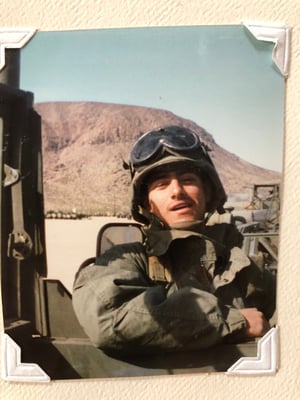 My Favorite Mission
Arctic Warrior Training in Ft. Richardson, Alaska. It was the most fun I never want to hear again! The training was to prepare soldiers for combat in severely cold conditions--definitely bone-chilling. I learned many lessons during that time, and it was a painful test of grit and resilience.
A Misconception About the Military I Want to Debunk
That it's full of intense discipline and extreme adventure like jumping out of airplanes into jungles and deserts, or machine-like warriors. Sure, you get plenty of the adventure, but there's also a lot of space for boredom, unnecessary waiting, painful politics, and inefficiencies. Those types of scenes aren't shown in commercials aimed at brave men and women who want to raise their hand.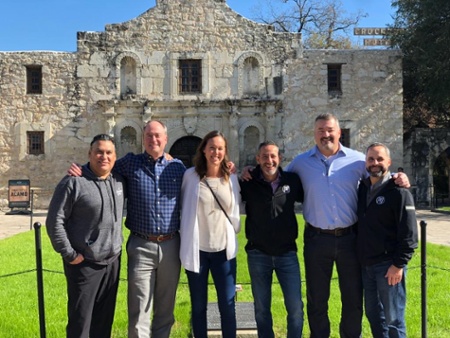 Eric Schmitz
United States Army
Length of Time in Service: 3 years (2008-2011)
Senior Technical Recruiter – Immigration Division, Chicago, IL
My Favorite Mission

The mission of this deployment was to verify progress, report funds, and report updates for various U.S.-funded infrastructure projects throughout the southeast region of Iraq. The United States funded the building of schools, bridges, water treatment facilities, and community gardens to severely impoverished villages. We also provided security for public officials throughout the election process. As a Battery, we would roll out 3-4x per week to check in with locals regarding our mission. The best memory from this deployment were the children - their faces were always full of excitement and gratitude. We often brought school supplies, shoes, sandals, soccer balls, toys, and food to give away. They couldn't contain their excitement as we entered the village. The kids would walk around with us, tell stories, ask us questions, and we would play soccer with them! The parents would often prepare food and share their own stories with us. Their excitement as they shared their hopes with us was truly inspiring.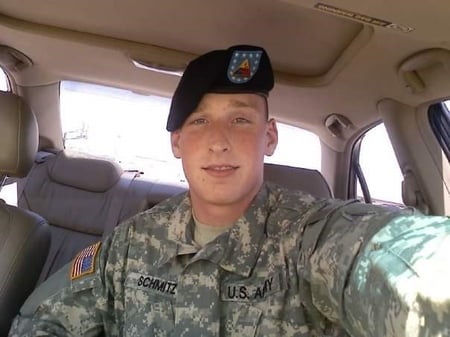 A Misconception About the Military I Want to Debunk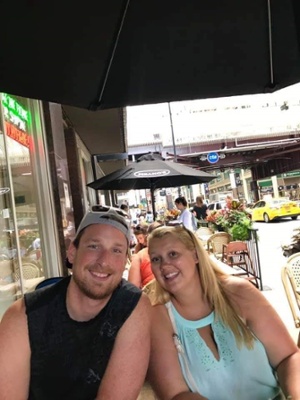 A common myth/misconception is that the military is only about war and combat. While war and combat are real, and real lives are lost on the battlefield, the details about war we don't often hear are the stories taking place within the lives of the people that are positively impacted by U.S. military support. The U.S. military provides humanitarian aid to countries around the world. The narrative of our military should not just be about the number of enemies defeated, lives lost, or money spent. I believe that the narrative should also reflect the hope and encouragement it's provided in these nations to fight for a better future. I believe it should detail how the lives of individuals and communities have been positively impacted, and highlight the generations that have (and will) continue to benefit from U.S. military support around the world.
Cassie Wilson
United States Air Force
Length of Time in Service: 4 years
Payroll Services Coordinator, Detroit, MI
My Favorite Mission
My most memorable temporary duty assignment (TDY) was when I went to England for the Royal International Air Tattoo--the world's largest military air show. Having the opportunity to meet and work with people from different military branches from all around the world is an experience I will never forget.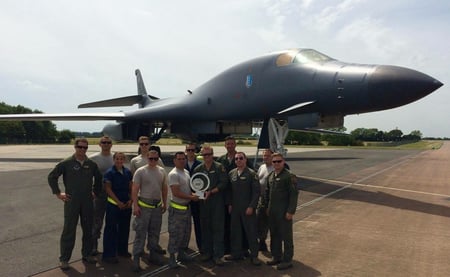 A Misconception About the Military I Want to Debunk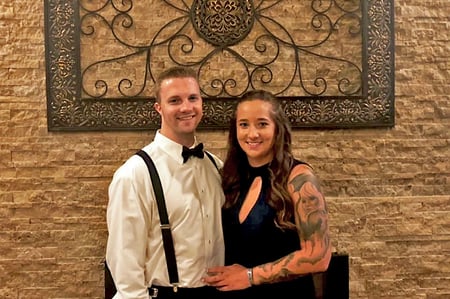 The common misconception I would like to debunk is that most people assume that due to your military service, you won't have issues finding a job in the civilian world. The truth is, companies tend to look for individuals with experience and training in specific fields. If you're lucky enough to work in a field that easily translates to the civilian world, then you'll have an easier time finding a job. However, if your job in the military doesn't involve any type of civilian work, then it's more difficult to find a job outside of the military.
James Zurheide
United States Navy
Length of Time in Service: 11 years, 8 months
Onboarding Specialist, Seattle, WA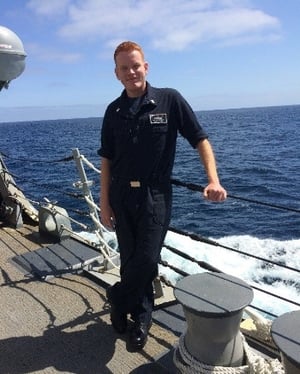 My Favorite Mission
My favorite mission/assignment was deploying to Great Britain and Ireland. Being in the U.K. felt comfortable, almost like being at home. I could communicate, but also learn different slang, eat different food, and experience life across the pond.
A Misconception About the Military I Want to Debunk
Bootcamp isn't as bad as they make it seem. It's actually fun--most of the time!

Mason Smith
Army National Guard
Length of Time in Service: 8 years (November 2011-present)
Employee Retention Specialist, Troy, MI
My Favorite Mission
I had just been commissioned as an Infantry Officer at 22-years-old, with no experience, and I was expected to lead 30 men (most of whom had been enlisted far longer than myself) through a 3-week training course designed to push us to the limit. Though the odds were against us, the support of every single solider allowed us to execute each mission with tenacity and poise. We were exhausted by the end of the 3-week course, but we received an excellent training from those evaluating us and senior leadership. To this day, it's the proudest moment of my life.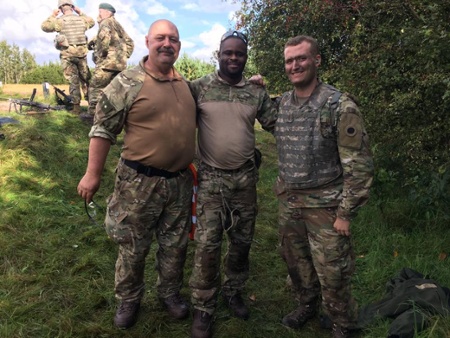 A Misconception About the Military I Want to Debunk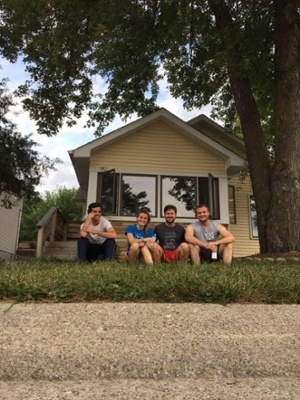 The military has various career opportunities--it's a great place for people who want to get a good base in their life before finding a career. While the military does need people willing to serve on the front lines, they also need cooks, doctors, nurses, lawyers, electricians, mechanics, carpenters, dental assistants, graphic artists.. and even payroll specialists. There is a long list with hundreds of opportunities!