Can't stop, won't stop!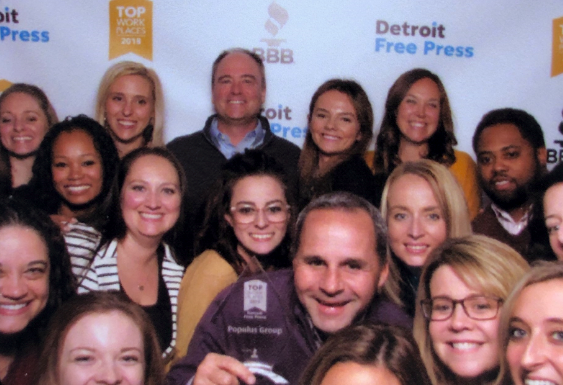 After being named one of the best places to work by the Puget Sound Business Journal, we are SO PROUD AND HONORED to announce that the Detroit Free Press named PG as one of the Top Workplaces in Michigan!
Each year the Detroit Free Press names the top workplaces in the state based on employee feedback, culture and benefits--and Populus Group was ranked 23rd in the small company category (see the press release here).
Our Troy-based team got dressed up (different than usual since our normal dress code is pretty casual) and celebrated together at the Detroit Free Press Top Workplaces awards reception at Royal Oak Music Theatre in November 2018. After we ate, danced and took countless pictures, we reflected on everything and everyone who helped us get to this point. We're not stopping here either, fam. Consistent improvement and innovation are a huge part of how we got here and will continue to be a here part of our future.
We place very high value on culture by intentionally nurturing a unique, healthy and diverse workplace where employees feel valued and heard.
"We're so excited to be named one of the top workplaces in Michigan!" says Karen Philbrick, VP of HR. "For us, it's all about growing a culture and workplace that our amazing employees are proud to be part of."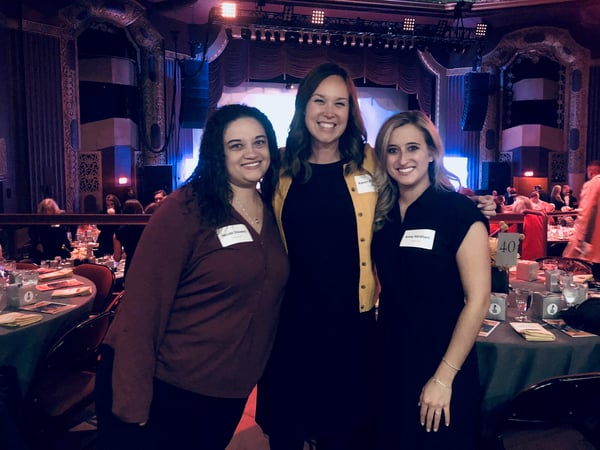 From left: Nicole Stevens, Karen Philbrick and Anna Abraham
We invest in our employees with a robust training program and an emphasis on lifelong learning. One of the most significant organizational drivers is giving back and volunteering in the community, with a focus on children and veterans.
Unique benefits for employees are also a focus throughout PG. The "Treat Yourself" fund gives employees one thousand dollars annually to spend on wellness and hobbies like massages, flights, concert tickets, and more to help our team relax and enjoy themselves. The "Smart Lunch" program allows employees to expense a one-on-one meal to learn more about each other and their roles and bring our team even closer. Employees can also enjoy breaks throughout the workday with games, puzzles, bring your dog to work days and team events.
Our team is all about helping people succeed, including our internal team. We promise our clients that we are better today than we were six months ago and will be better in six months than we are today. That all starts with our team, and we do whatever we can to help make those transformations and set up our team for success in achieving their goals.