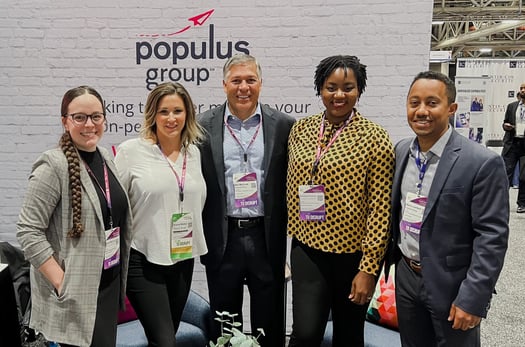 It's with immense pride and excitement that we announce a momentous occasion for Populus Group—our first-ever speaking role at the National Minority Supplier Development Council (NMSDC) Annual Conference & Exchange 2023. As a diverse supplier and a Corporate Plus member of the NMSDC, this opportunity holds unparalleled significance for our organization. Here's a deep dive into why this speaking engagement is more than just an event on our calendar—it's a landmark in our journey to impact and inspire!
What Speaking at NMSDC Means for Us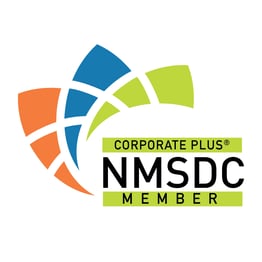 NMSDC is a platform like no other for networking, growth, and advocating for minority business enterprises (MBEs). In our years of membership, we have made valuable connections, expanded our understanding of inclusivity, and honed our corporate responsibility strategies. Elevating our participation to a speaking role this year is the culmination of our consistent efforts and achievements.
Being a speaker puts us in a unique position to guide the dialogue on key issues like diversity, inclusion, and workforce development. As a Corporate Plus member—an honor bestowed upon a select group of MBEs—our insights can offer a perspective enriched by our extensive network and experience in creating inclusive workspaces.
What to Expect from Our Session
Our presentation, titled "From Identity to Impact - Strategies for MBE Growth", aims to provide a comprehensive and actionable guide for minority business enterprises looking to scale. This session will delve into the importance of establishing a strong company identity rooted in values, and leveraging that identity for sustainable growth and impact.
Our panelists will share stories and actionable lessons learned during our journey to define our culture and business strategy, align our people to what matters most, leverage strategic partnerships and mentors, and turn those lessons into growth to the $600M+ company we are today.
This is a must-attend for anyone committed to diversity, inclusion, and business growth. Whether you are a fellow MBE, a procurement executive, or simply someone committed to making a social impact through business, our session promises to offer invaluable insights. Expect riveting discussions on the importance of supplier diversity in today's economic landscape, tangible strategies for fostering an inclusive work environment, and insightful stories of our journey thus far.
Why We're Speaking Now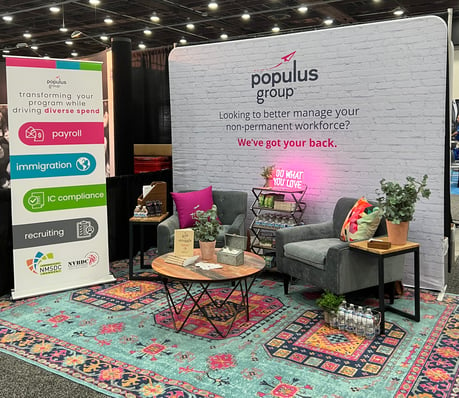 Over the years, we've been more than just a spectator at the NMSDC conferences; we've been active players in the journey toward diversity and inclusion. Our Corporate Plus status is a testament to the impact we've made and the bigger role we are expected to play in the larger business ecosystem. The timing could not be better: As discussions around social equity and inclusion are taking the main stage in public discourse, our voice in these matters becomes ever more critical.
The principles that NMSDC upholds resonate deeply with Populus Group's core values. The commitment to fostering an inclusive environment, the zeal for economic impact, and the drive for continuous growth—these are values we share and strive to enhance in our day-to-day operations. It's this synergy that makes our upcoming speaking role more than just an engagement; it's a collaborative mission.
Let's Chat in Baltimore!
Don't miss out on this significant chapter in Populus Group's story. If you are attending the NMSDC Annual Conference & Exchange 2023, make sure to catch our session and connect with us. We're not just representing Populus Group; we're also representing every diverse supplier, every MBE, and every professional committed to inclusivity. We get to share the floor with organizations and leaders we've long admired, joining a dialogue that can shape the industry's direction for years to come. We're looking forward to chatting with you at our booth (#1933) or better yet - sign up to schedule a time to meet with us!
Sign up below and we'll see you in Baltimore!