Wishing a joyful Father's Day to all the amazing dads in the world, whether you're a biological father, a fatherly figure in someone's life, or embody the essence of a dad in any other way! Today is a day to honor and appreciate the love, support, and selflessness that fathers of every kind demonstrate for their families. And a special shoutout to the dedicated dads at Populus Group - we appreciate all that you do!
Below are just a few "Props for Pops" from our climbers who want to share the love with our PG dads! Enjoy!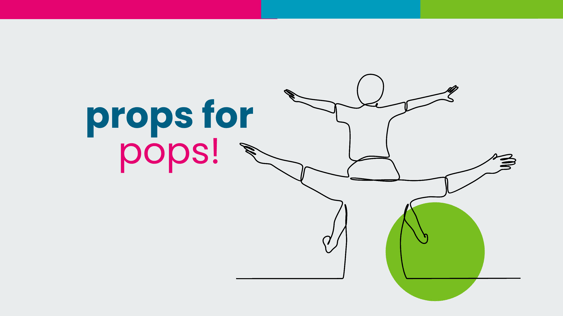 Brandon Byrd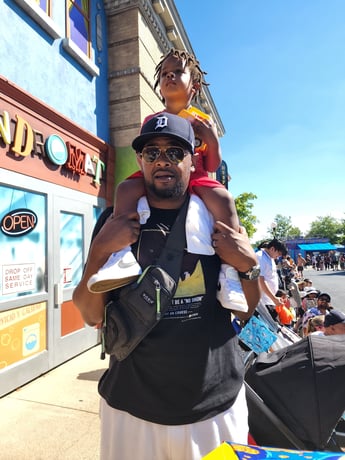 "There is no doubt that Byrd loves Cam with his whole heart. He always has his best interests in mind and makes decisions that will provide a better future for him. I also love Byrd's calm as he deals with the chaos of being a toddler boy dad. Cam has a great set of humans raising him and there is no doubt he will do great things in this life." - Props from Anonymous
"He is a great father that is so present and available for his beautiful son, Cameron. Being a working parent is not easy, let alone managing an entire team like Byrd does. You can see how proud he is of Cam and is willing to let him try new things and let him grow into his own little person. Parenting can be hard, but Byrd, you never show it!" - Props from Cheryl Longo
Tom Dziwok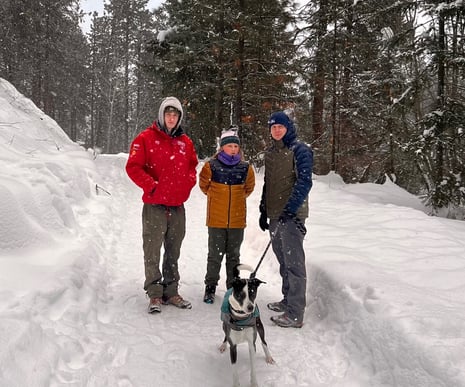 "I love the sense of humor that Tom brings to parenting. As a parent, you know that everything is not rainbows and sunshine and it's good to have other parents who don't overly "Instagram" their lives. Thanks for being real Tom, but also showing how much you love your kids along the way." - Props from Anonymous
"A climber dad that I look up to is Tom Dziwok, who once told me the story of celebrating International Children's Day with his kids and treating them to doughnuts, which is incredibly cool. His compassion and humor make our community a better place!" - Props from Ejay Oravecz
"My nemesis. You are a good father regardless of your all-around wretchedness. I was especially fond of hearing how your kids' chose to be Man City fans, but you still loved them. In all seriousness, you are a sincere and good-natured human, despite our interactions of course, and I think the world of you (again, despite our interactions). #GoArsenal" - Props from Kyle Heilman
Ed Herrera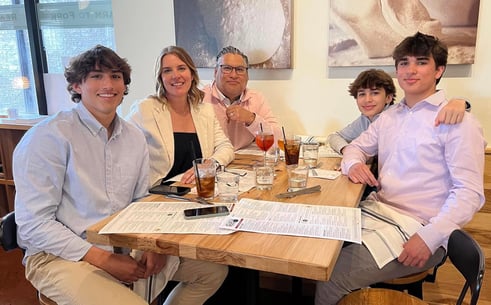 "Ed gave me one of the best and most important pieces of advice as a working parent. He shared that no matter what, it's always the right decision to be present for the important personal milestones in you and your kids' lives like birthdays, recitals, baseball games, etc. As young professionals, many of us dedicate a lot of time to our jobs and have trouble re-balancing when becoming parents. Ed has always been unapologetic about the importance of his family and is an excellent model of what it means to live out our Team 1 mentality. Thank you Ed! ❤" - Props from Jen Pasquier
Mario Lambert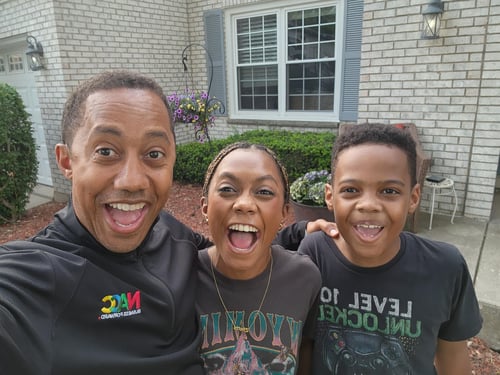 "I see so many parallels between Mario as a dad and Mario as a leader. He cares so much about his family and does everything in his power to set his kids on their best path in life. He's shared so many stories with me about his kids that show me what it really means to want more for someone than from them. He's willing to do what it takes, especially when it's hard, and is a steadfast supporter of his family. He demonstrates that same level of care to fellow climbers and their families and shows through his actions what it looks like to be an amazing PG parent. ❤" - Props from Jen Pasquier
David Magnotte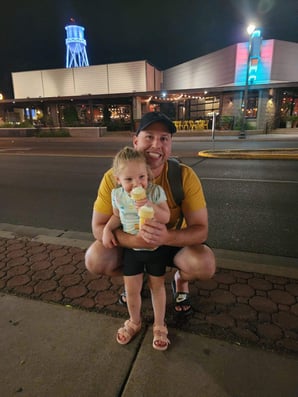 "When David talks about his daughter he lights up. You can hear his passion for being a dad in everything that he shares. I also love David's humility and gratitude. What amazing attributes to have as you raise a young woman in this world." - Props from Anonymous
Austin McCool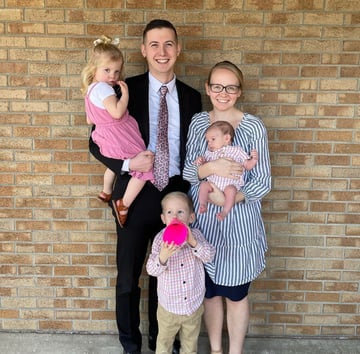 "I've had the amazing experience of being Austin's leader as he's navigated the changes of becoming a parent and have watched him become an amazing dad three times. He's such a wonderful and strong support to his family and is just the most proud dad ever. He's an amazing support to other dads in the PG community, and it's so great to observe and support him on this journey. ❤" - Props from Jen Pasquier
"Austin does a great job of sharing his experiences and stories with the community through the work he does with the Parents ERG. You can tell that he loves being a dad to his 3 beautiful babies. Austin is a great example of supporting his family, while also being a pivotal climber in the community with everything he does." - Props from Anonymous
"From letting Grant wear giant ties, giving Cora double high-fives because she gets to go to her Sunday Morning Class at Church, to the secret hacks of not getting thrown up on by Henry...I appreciate all your hidden Fatherly tactics." - Props from Kyle Heilman
"Shoutout to Austin McCool for being a calm, steady force who always makes time for a good dad joke! It's inspiring to see how he balances time with Team One while also making time for his career goals and ambitions." - Props from Ejay Oravecz
Here's to honoring all the amazing dads who make the world a better place! Comment below to celebrate with us and give your own props to any other working dads out there!