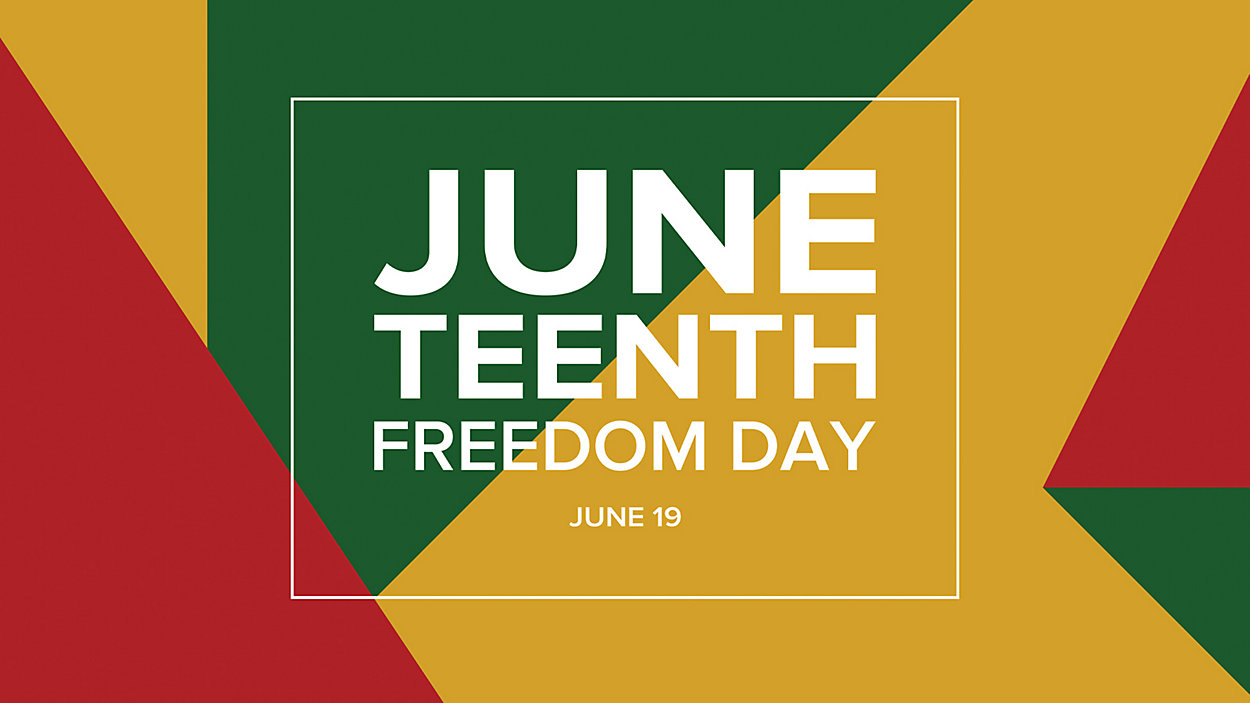 image via UC Denver
Juneteenth is the oldest nationally recognized holiday commemorating the emancipation of enslaved people in the United States. And on June 16, 2021, the United States Senate unanimously passed a bill making Juneteenth a federal holiday. It is a time for celebration, community connection, reflection and looking toward the future. Traditionally, this day has been celebrated predominantly by the Black community, with little widespread involvement. But in recent years that is beginning to change. Particularly with the renewed and widespread interest in and commitment to racial justice and community activism over the past year, we have come together at Populus Group to recognize how and where we must do better. From leadership, to the Diversity & Inclusion Council, to Employee Resource Groups and all across our ecosystem, we believe the time to recognize the time to learn, grow and progress is always now.
How will we recognize Juneteenth?
On the third Friday of every June, each Populus Group office will close at noon local time to celebrate the progress that has been made and renew our commitment to continue the march toward equality.
This year, each internal Populus Group employee will receive an e-gift card to purchase a meal from a Black-Owned restaurant. Beginning in 2022, each office will host a lunch catered by Black-Owned restaurants or food trucks so we can celebrate this holiday as a community. (Remote internal employees will receive a gift card to purchase a meal from a Black-Owned restaurant in their area.)
All internal Populus Group employees are encouraged to use their afternoon off to celebrate Juneteenth with their local communities, families, friends and loved ones.
When Juneteenth occurs in the middle of the week, internal Populus Group employees are encouraged to take the day off (using PTO/celebration days) to celebrate, in addition to the time off they will have on the third Friday.
Why is this change important for PG?
We made commitments in our statements last year after the murder of George Floyd. We recognized that systemic racism is real and we have pledged to face it together as a community with intention, purpose and action. Recognizing Juneteenth as a company is one of the many steps we are taking to acknowledge and address the systemic racism plagues our institutions and communities.
What our community needs is to see and feel collective recognition that there are current realities and historical events that should no longer be ignored and we need to do a better job of recognizing them together because that a fundamental part of progress.
Starting Now, Looking Forward
We hope that no matter what your race or heritage, you find a way to honor and celebrate this important day. It is only when we come together to collectively recognize our past, take action in the present and plan for the future that true progress can be realized.
Learn more about Juneteenth here.