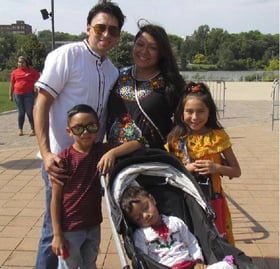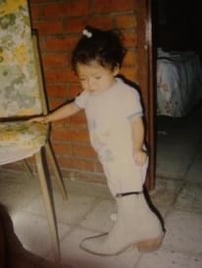 Hola, readers! I'm thrilled to kick off Hispanic Heritage Month (HHM) with a special feature that's close to my heart. But before we dive into the dazzling array of activities and events planned for this month, let me share a slice of my personal journey with you—a journey that's shaped my commitment to celebrating our culture.
From Irapuato to the Land of Opportunities
Born in the vividly colorful and historically rich town of Irapuato, Guanajuato, Mexico, my life took a significant turn when I was just three years old. My family and I made the brave decision to pack our bags and journey to the United States in search of new opportunities. While I was too young to remember much of the move, I've carried my heritage with me every step of the way.
Why Heritage Matters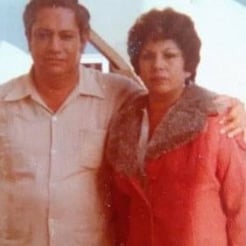 You might wonder why, having moved so young, I'm so passionate about my Mexican roots. Well, embracing my culture isn't just about me; it's about ensuring my children recognize and appreciate their lineage as well. Being a Latina isn't a label; it's a badge of resilience, symbolizing the strength of my parents, grandparents, and all the ancestors who faced life's challenges head-on. They battled obstacles and barriers, but they persevered, so we, the next generation, could dream bigger and aim higher.
My American Journey: A DACA Recipient to Double Master's Holder
Navigating life in the U.S. wasn't without its share of challenges. I was a DACA recipient, and that made every phase of my education a steep climb. But I wasn't alone. I had the unconditional support of my family and the motivating examples of those who came before me. Through years of hard work, from elementary school all the way to graduate school, I eventually earned not one, but two master's degrees!
The Heart of Tradition: Fiestas Patrias
One of my favorite family traditions involves revisiting my husband's old community in Aurora, where they host the spectacular event, Fiestas Patrias. Falling on September 16, this day is a cornerstone of Mexican patriotism, commemorating the country's independence from Spain. Think of it as Mexico's equivalent of America's Fourth of July, complete with vibrant parades, fireworks, and food that's a fiesta for your taste buds. And guess what? This year, our nine-month-old will be joining the festivities for the first time, adding a whole new layer of joy and meaning to our celebration.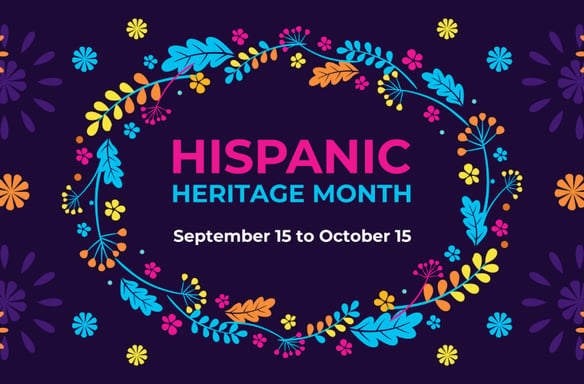 What's Coming Up: Celebrating HHM at PG
Now that you know a bit more about why this month is so significant to me, stay tuned for a variety of riveting events and activities aimed at celebrating Hispanic culture, history, and contributions. As a proud Mexican, Hispanic Heritage Month—also known as Latinx Heritage Month—holds a special place in my heart. This year, our Cultures Connected ERG is gearing up for a month-long celebration under the theme "Latinos: Driving Prosperity, Power, and Progress in America." We're particularly excited to hear from PG's very own, Bobby Herrera, later this month!
But remember, Hispanic Heritage Month isn't a one-size-fits-all celebration. Our community is diverse, representing a multitude of countries and cultures. So what's on the agenda?
September 15: Virtual Lotería Game
September 22: Music & Dance
September 29: Ted Talks, Books, and Podcasts - oh my!
October 6: Video from PG President, Bobby Herrera
October 13: Virtual Fiesta with a Cultural Show & Tell
So, there it is. My story, and the larger tale we all share. Join us in celebrating this special month—trust me, you won't want to miss out! Hispanic Heritage Month isn't just a time for celebration; it's a time for reflection, education, and above all, gratitude. As we revel in the festivities, let's also remember the sacrifices of those who laid the foundations for us. Here's to carrying their strength into the future and passing it on to the next generation!
Learn more about the history of Hispanic Heritage Month in the link below: