Do you know what it is? Here are a few brain rattlers to get your mind racing:
It's at your fingertips every day and you get to choose whether or not you use it
It inspires you to give more than you take
It strengthens your connections
Without this powerful force, it's nearly impossible to achieve the fulfillment we're all pursuing in life.
We recently had the amazing opportunity to host over 30 of our customers, some amazing industry pioneers, at our Customer Summit. This Summit is a tradition we started 3 years ago. We started this tradition because it's our way to express to these great people how much we believe in this powerful force. It's deeply embedded in our Culture Code.
You see, I believe that investing time and energy creating a tradition is a way to show those who trust you that you want more for them, than from them. This tradition is a symbol we created to show them we respect this powerful force.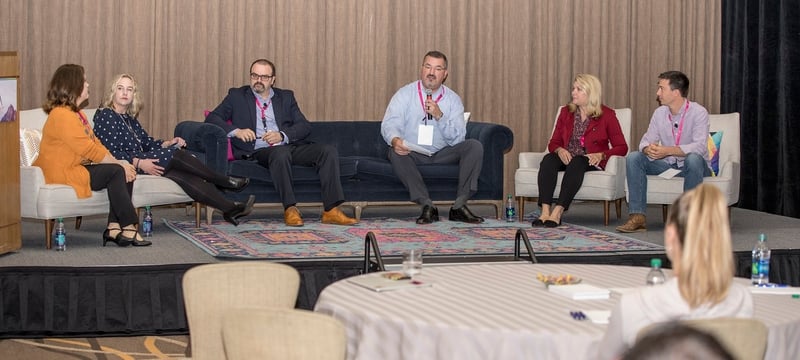 A panel of our awesome customers, discussing the lessons they've learned during their program's transformation
They took the stage and shared amazing stories about their transformations and the hard lessons they've learned on their respective climbs. They laughed a lot and like most everything else in life – had some unexpected surprises. All of this resulted in great stories we'll tell throughout the year and repeat again next year.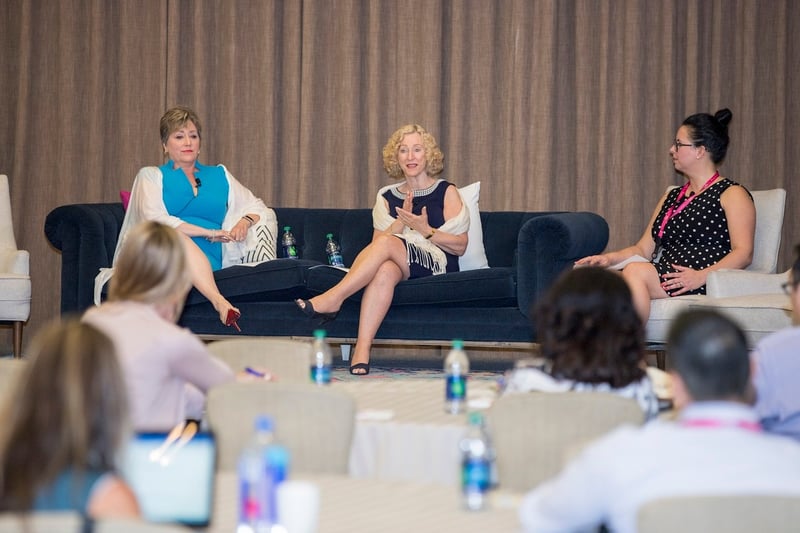 Our Customer Spotlight Panel sharing the secrets to the success of their billion dollar contingent labor program
A special moment for me came after our amazing Keynote Speaker, David Horsager, rocked the house. We were gathering for a group photo when one of our long term customers came up to me and said; "Bobby, he was just amazing and I loved his message. Everything he spoke about was all PG through and through." I was so struck by this compliment that it made me choke up some and I gave her a hug and told her how much it meant to me. David's a leading expert on Trust. And Trust is the only metric I care about.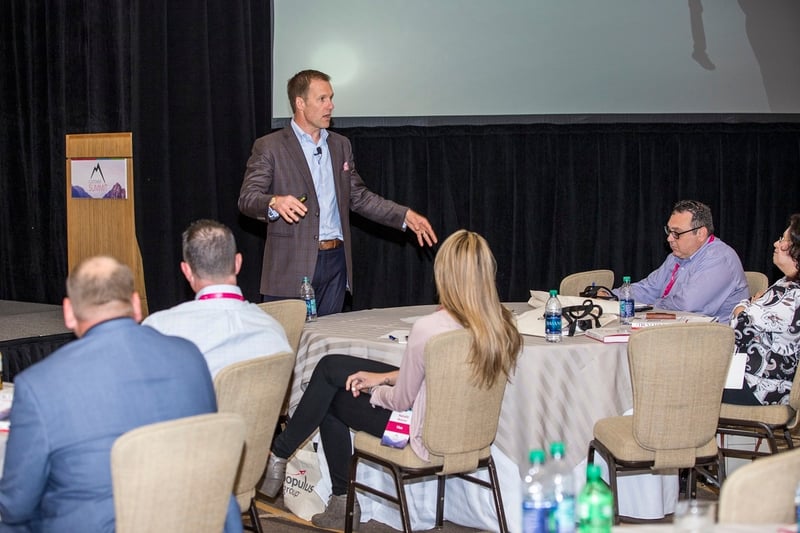 Keynote speaker and author David Horsager talking about the powerful force of Trust
This powerful force is Gratitude. One of the mightiest and most powerful emotions. Alphonse Karr sums it up very well; "Some people grumble that roses have thorns, I am grateful that thorns have roses." The best part about this mighty force is that we have full control of it.
To our amazing pioneers who attended our
traditional Summit in Nashville:
Salud. We're grateful. See you again next year.

Customer Feedback from the Summit!
Some of our favorite folks in the biz shared some their thoughts about the Summit with us. We're so lucky to have such awesome work force gurus in our circle!
Andy Barringer
Manager, Workforce Services, Global Procurement, RELX Group
"The Populus Customer Summit has quickly become my favorite industry conference each year. What separates it from others is the size and caliber of the attendees. While attending you can easily connect with individuals undertaking the same initiatives as your organization as well as have access to legal experts in our field."
Natalie Beaver
Contingent Workforce Program Manager, Visa
"Loved the storytelling! That set the tone for a comfortable atmosphere. Then hearing about other programs helped give me new ideas ideas, and validated some of our own program's pain points. Discussing what others are doing to create solutions was extremely valuable for me."
Jenny Littmann
Manager, Strategic Sourcing, Rockwell Automation
"One of the best conferences I have been to. There was the right amount of speakers/ topics and attendees. The sessions were interactive engaging and well-organized. Overall it was both informative and fun!"
Steve Mendez
AWF Program Manager, eBay
"Personally, I got the most out of the mock trials with the two attorneys. Legislation is what ultimately drives how we set policies for the program, I'm always interested in hearing things that could affect how we operate from a legal standpoint. I thought the way this was put together was clever and made it more engaging."
Stacey R. Raaf
Supervisor, IntraSource Services/Contingent Workforce, Human Resources, Securian
"It's very difficult to pick a favorite as I thoroughly enjoyed and learned from all the sessions. Learning from my peers at other organizations was very insightful and allowed me to make some great connections. The positivity, generosity, energy, and connections made this a great event to be a part of."
Kelly L. Scott Schwantz, C.P.M.
Director of Global Indirect Supply Management, Medtronic
"My key tactical takeaway was we need to explore removing the Tenure limit from our Contingent Workers policy. You never know what you're going to learn at these events! Overall, I thought the Summit was fantastic."