As the beginning of the school year draws closer, we take a moment to look back and consider the important coming-of-age lessons we learned during our childhood. As an organization we're passionate about paying it forward; sharing lessons-learned with our children and our communities is one of the many ways we hope to do just that.
One Summer, Two Goals
I was born and raised in the largest city in Brazil, Sao Paulo. Situated in a mountain range on the Atlantic Ocean, it's fast-pace and intense but great place to grow up. The oldest of three, I spent most of my childhood running around outside with my younger brother and sister and our friends. I hiked, played basketball and soccer, went surfing and as I got older I fell in love with tennis.
During my last two years of high school I had two goals in mind: earn a tennis scholarship at an American University and save enough money to buy my first car.
By the time I was heading into my senior year, achieving both my goals was within reach. I had pushed myself and had earned a scholarship to Ohio State University. And after a summer of coaching tennis clinics, working in the lab at my father's paternity clinic, and putting countless miles on my bike, I had saved a couple thousand dollars.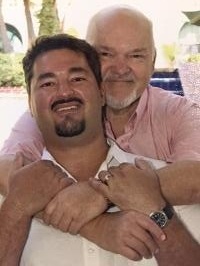 On my 17th birthday my father took me out to lunch to our family's favorite restaurant for special occasions to celebrate my departure to America. He knew how hard I worked to earn my tennis scholarship and to save money for a car. I was sure he was going to surprise me and take me get my first car.
At lunch, my dad brought up a few points about me working hard and collecting the fruits of my labor. Then he took a small box from his coat pocket, it looked like a jewelry box. My heart started pounding out of my chest; I thought it was definitely a car key… he handed it to me and I asked, "What's this?" He responded with, "It's a precious gift." As I opened it with as much excitement as I could have, I saw something totally different than I expected.
It was a lapel pin that said "BE PREPARED."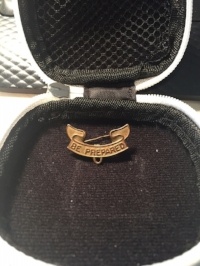 I can't lie, I was a bit disappointed at first, but I gracefully thanked him and went to remove the pin from the box to look at it. At that moment all I was trying to figure out why he was giving me a pin I would never even wear and not a car key.

He went on to say a few great things related to how important Being Prepared was going to be in my life. I had to see things two steps ahead because it was going to be all new; new language, new people, new habits, but most importantly new challenges, all with no family around to support me. So to BE PREPARED, was not a matter of choice: it was a necessity to survive and thrive.

Creating a Legacy of Lessons
Twenty-nine years later, my father has passed away, but I remember that lunch as if it was yesterday and I cherish it. That pin is one of my most treasured possessions. It serves as a lesson and reminder to always pay it forward. Be prepared for your Plan A, be over-prepared if possible, but it will never hurt to have a Plan B or C just in case. He told me how important being prepared was going to be, but I had no idea how much it would actually impact my life throughout these years.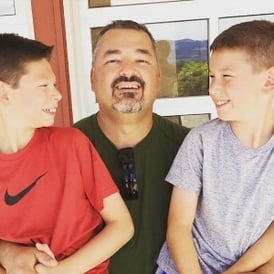 Sometimes the most valuable and lasting impactful gifts we get seemed small in the moment. Only with time and perspective can we truly appreciate their meaning. So it's important to have the awareness to create those life gifts for others, especially our children. With my sons Howard and Alexander, I try to make a special effort to slow down and think about the lessons I want to pass along to them. Otherwise it's easy to miss incredible opportunities. For all the other parents getting ready to send their kids back to school this fall, I hope you take a moment to pause and see what gifts you can share that they'll be grateful for one day.
---
If you enjoyed this post you may also like:
Fatherhood: Tales, Lessons and Dad Jokes
Best Advice: By Moms, For Moms and From Moms
Will They Tell You When They're Scared?