Alan Mulally, Former President and CEO of Ford, Visits PG

"Everything I've learned is on this piece of paper Bobby." Alan said this to me shortly after we sat down in my office recently. Then he handed me a sheet of paper with bullet points and some personal notes and symbols. This paper was in response to a list of my 15 top questions I had sent him in advance of our meeting. To which his response was "Wow!"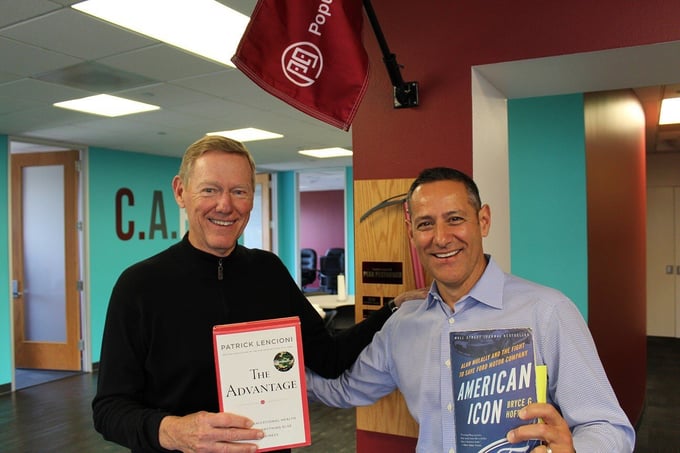 Alan Mulally and Bobby Herrera at the Populus Group Seattle office showcasing the books that brought them together

Having studied Alan and how he transformed Ford Motor Company, I wasn't surprised by the summary he shared and I was even more inspired. Why? Like Alan, I believe simplicity always wins. And the fact that a first ballot inductee to the CEO Hall of Fame summarized his core lessons onto one sheet of paper gave me even more confidence to become the Leader I imagine. He was inspiring in the gentle and humble manner that has become his Leadership brand.

Although I'm grateful for his time and the invaluable lessons he shared that morning, the foundational lesson I believe needs to be shared from our meeting is not so much what I learned that morning but what I validated yet again prior to our meeting:

The world's best leaders help guide you on the transformation you're pursuing – all you have to do is make the choice to transform.

I get how scary this is for most people so allow me to massively over-simplify three things you have to do to take control of your own journey:

1) Pick the one thing you want to be the best at (mine is Culture)
2) Identify who is the best at your one thing (Alan's one of the best Leaders at Building a healthy Culture)
3) Earn the meeting (this step requires courage, persistence, and grit...ironically it's what the best admire most)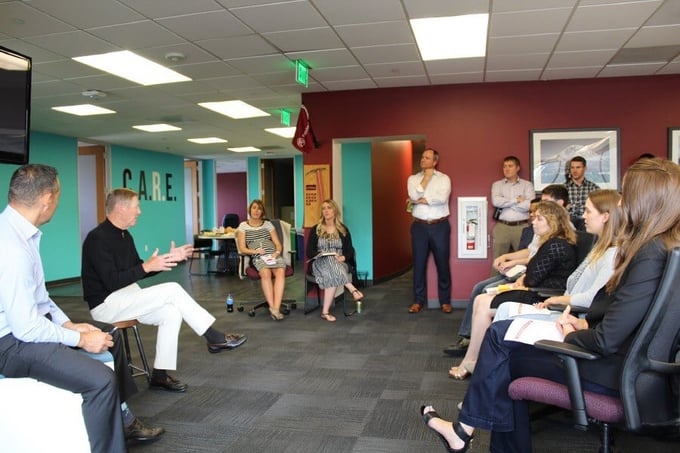 Alan came by Populus Group to share some of the lessons he's learned over the years at our Story Time
Your Transformation Starts Here
Let's roll the tape on how I met Alan.

Last summer I was meeting with a friend and mentor I've studied for years. He gave me a copy of Alan's book, American Icon. I read it two times in the next few weeks then called him back and asked if he'd introduce me to Alan. I asked with confidence because I knew I'd done the little things over the years to "earn the ask."

He happily made the introduction and in our first conversation, I said to Alan; "I have four pages of questions I'd love to ask you about your Leadership transformation so I can become a better Leader for my company, what do I need to do to earn your trust to sit down?" Without the slightest hesitation he agreed to meet and we set the date for the meeting. Yes...it was that simple. And yes...earning the right to ask that directly took years of work and a choice.

Whether it's a skill, a team, your brand, a department, or your company - transformations start with your choice to transform. My next post will have a summary of my meeting with Alan and some simple lessons anyone can apply. I'm certain Alan would agree that the lessons he shared aren't worth discussing without this foundational lesson being called to action. Who are you choosing to become?
Make sure to come back for Part 2 of this post:
Bobby explores the major lessons he learned from Alan...coming soon!

If you enjoyed this post you may also like: