Happy Black History Month! This month Populus Group is dedicated to highlighting Black Excellence, from activism to entrepreneurship to the creative world.
Our Black community is so proud of our ancestors like Martin Luther King, Jr., Malcom X, and Rosa Parks, who have done exceptional and admirable work in the community. Each of them were trailblazers in their own ways and have made it possible for current generations to continue moving Black culture forward. As we celebrate history, it's important that we recognize our current Black leaders who've picked up the torch to continue this marathon.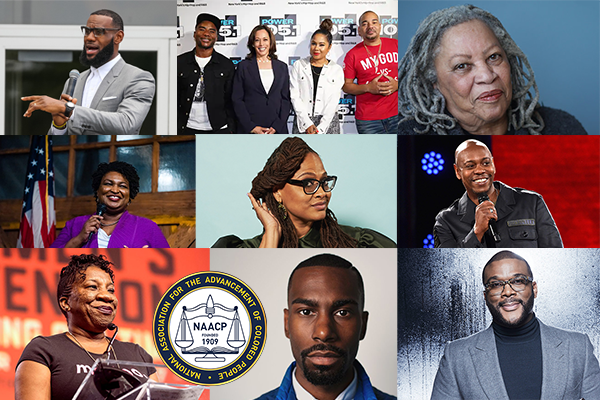 This week, we're highlighting ten influential Black leaders currently making a huge cultural impact. Some of them you may know and others have contributions to society you might be learning about for the first time. Each one's got a special story, many of which are still making history today. We hope their stories inspire you!
---
A Quick History
Black History Month began in September 1915 when Dr. Carter G. Woodson founded the Association for the Study of African American Life History (ASALH). It was this organization that originally created Negro History Week (later changed to Black History Week) to be celebrated in February 1925 as it coincided with Abraham Lincoln and Frederick Douglass' birthdays. In 1976 (during Black History Week) , President Gerald Ford issued a message to all Americans that the month of February should be used to "recognize the important contribution made to our nation's life and culture by black citizens." This recognized and expanded the celebration to Black History Month.
In subsequent years, other presidents would also send out this executive message. Congress officially passed Public Law 99-244 in 1986 which designated February as "National Black History Month" which we celebrate today!
---
Stories of Black Excellence
Writer, Producer, Director, & Distributor of Independent Film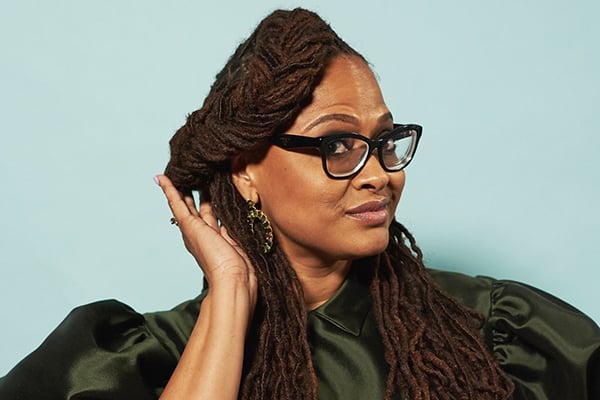 Via The Undefeated
Ava Duvernay has directed many well-known pieces of work including the historical drama SELMA, the criminal justice documentary 13th, and Disney's A Wrinkle in Time, which made her the highest grossing Black woman director in American Box Office history!
Amazingly, Duvernay didn't pick up a camera until she was 32 years old. Her natural talent afforded her some incredible recognition and space in history. She's the first Black woman to win Best Director at the Sundance Film Festival, the first Black woman to be nominated for a Best Director Golden Globe, and the first Black woman to be nominated for Best Picture Oscar AND direct a film with a budget of over $100 million!
Her work brought national attention to the subject of race, mass incarceration, and the criminal justice system. One of her most sensational pieces called When They See Us is a 4-part series detailing the events surrounding The Central Park Five—five black teens from Harlem falsely accused of a brutal attack in Central Park. The series went on to be nominated for 16 Emmys.
She currently chairs the Prada Diversity Council and sits on the Advisory Board of the Academy of Television Arts and Sciences.
Activist & Community Leader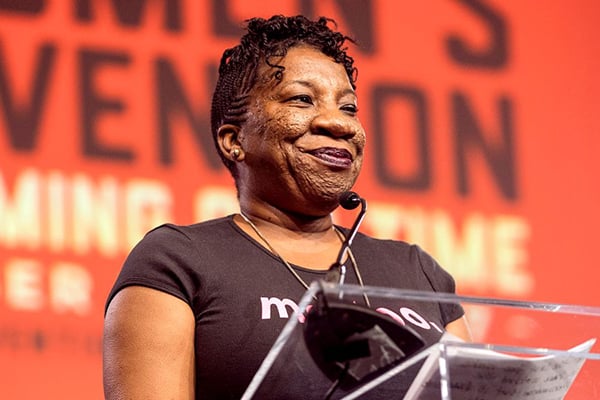 Via BET
Founder of the #MeToo movement, Tarana Burke is internationally celebrated for her work combatting assault and sexual violence against women. She speaks across the country bringing awareness to the sexual violence and domestic abuse experienced by women, especially women of color.
The #MeToo movement started in 2006 when Burke began using the phrase "Me Too" to bring awareness to the high number of women that have experienced sexual and domestic abuse. In 2017, the movement gained global recognition when millions of people started to use the hashtag #MeToo, following a viral tweet by actress Alyssa Milano who accused a Hollywood producer of sexual assault.
Burke was named Person of the Year by TIME Magazine in 2017 and is a frequent social commentator, speaking out against sexual abuse and violence.

Civil Rights Activist & Educator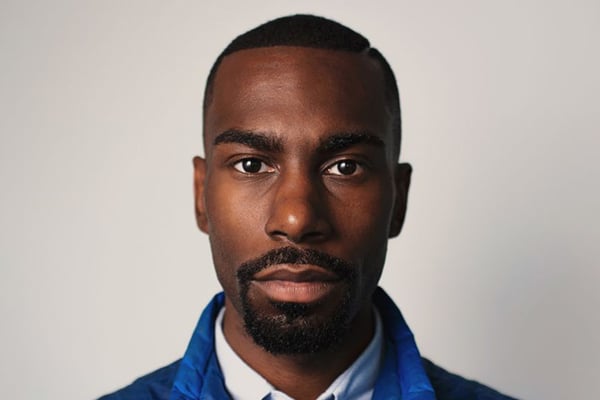 Via PBS
As an early supporter (and now leading voice) of the Black Lives Matter movement, DeRay Mckesson is focused on issues of equality and justice—specifically confronting the systems that have led to mass incarceration and police killings of Black and other minority populations.
Mckesson gained national attention in 2014 as he used social media to document the protest in Ferguson, Missouri following the murder of Michael Brown. By 2015, he quit his job in Minneapolis and moved to St. Louis permanently to spend all his time with those in the community demanding justice. His social media following continued to grow as he provided real time updates for news coverage of various protests.
Mckesson has traveled the country taking action against injustices. As a community organizer, he continues to be an advocate, speaking out to government officials at all levels.
DeRay Mckesson also co-founded Campaign Zero, which encourages policy makers to focus on solutions with the strongest evidence and effectiveness at reducing police violence. He hosts an award-winning podcast, Pod Save The People, creating space for conversations about important issues related to injustice each week.

Representative, Georgia (2007-2017), Minority Leader (2011-2017)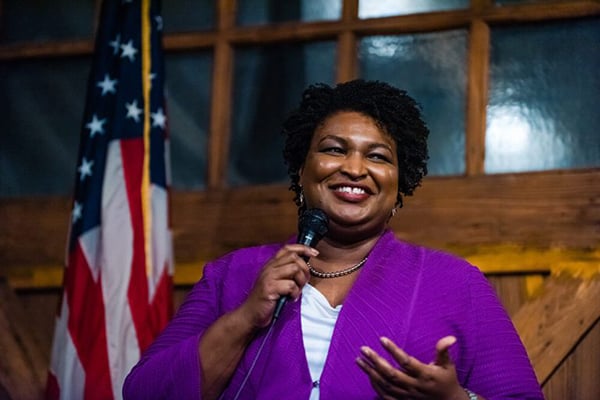 Via Fair Fight
In 2018, Stacey Abrams became the Democratic nominee for Governor of Georgia, winning more votes than any other Democrat in the state's history.
Abrams has spent a decade building a Democratic political infrastructure in her state, first with her New Georgia Project and now with Fair Fight—the voting rights organization she founded in the wake of her losing the 2018 campaign for governor. The Fair Fight organization has helped register more than 800,000 new voters. Many credit her for significant contributions towards helping Democrats win Georgia in the 2020 Presidential Election for the first time in more than two decades.
In addition to being a New York Times Bestselling Author, serial entrepreneur, nonprofit CEO, and political leader, Abrams is arguably one of the most influential American politicians not in elected office.

World-renowned Producer, Director, Actor, Screenwriter, & Playwright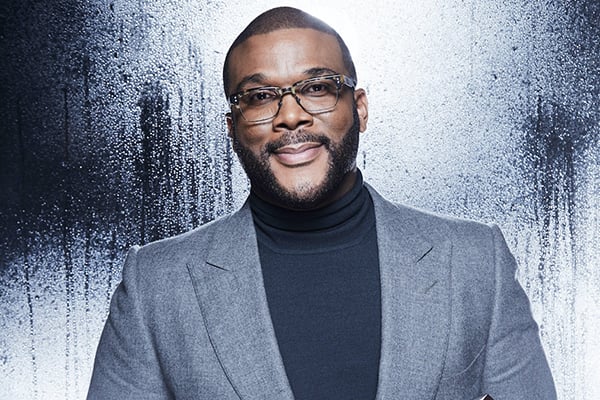 Via Tyler Perry
Tyler Perry is best known for his signature character, Madea, who he first introduced through stage plays. Madea became a Lionsgate Franchise with 10 films, including several award nominees.
In 2018, Perry opened Tyler Perry Studios creating the first major film studio in the nation to be owned by an African American. The studio sits on 330 acres in Atlanta, Georgia, and is the largest film production studio in the United States. The first production filmed there was Marvel's Black Panther featuring Chadwick Boseman. It was also the site for Georgia's Democratic Presidential debate in 2020!
Tyler Perry has been a force in the film industry for the better part of two decades and is one of the most consistent filmmakers working in the industry today.

Comedian, Actor, & Social Activist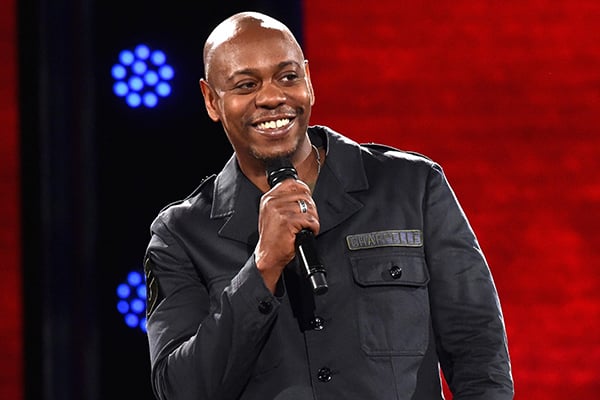 Via People
First known for the creation of The Chappelle Show in the early 2000s, Chappelle has become one of the country's best orators around today's political climate. With the assistance of his wife, Elaine (a Filipino American), Chappelle has used his celebrity status to give back to several groups. In 2005, he staged, starred in, and released the film Block Party, which raised funds and awareness for Lupus. He also has Grammy and Emmy award-winning comedy specials on Netflix, HBO and other networks, covering a range of social and political topics. In 2020, Chappelle performed a benefit show in Dayton, Ohio weeks after a mass shooting. He also released a short called 846 which was an 8-minute 46-second stand-up signifying the length of time George Floyd's neck was knelt on by a police officer that led to his murder. His recent works on Saturday Night Live have veered from comedy to public speaking in the most digestible form. He said, "Comedy is the window in which we can view others and ourselves in the most honest form. It's sometimes ugly, so we need to laugh at it, or we will never try to change it."
Novelist, Essayist, Author, Professor, & Nobel Laureate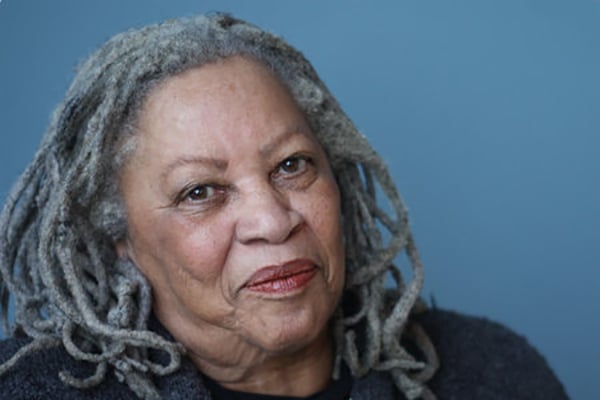 Born Chloe Anthony Wofford, Toni Morrison is best known for her vocal examination of race in America. She was born in the South during the 1930s and used her experiences to create literary artworks (like The Bluest Eye, Sula, and Song of Solomon), bringing together other Black writers who weren't in the literary mainstream. She attended Howard University, where she experienced integrated restaurants and stores for the first time. As she continued through life, Morrison kept writing stories and books about the Black experience that were both criticized, but also very commercially successful. She has a long list of awards earned during her 88 years of life, including the Presidential Medal of Freedom, the National Humanities Medal, the Nobel Prize in Literature (the first Black woman in 1993!), and the Pulitzer Prize for Fiction. As of December 2020, February 18th is now recognized as "Toni Morrison Day" in the State of Ohio.
Civil Rights Organization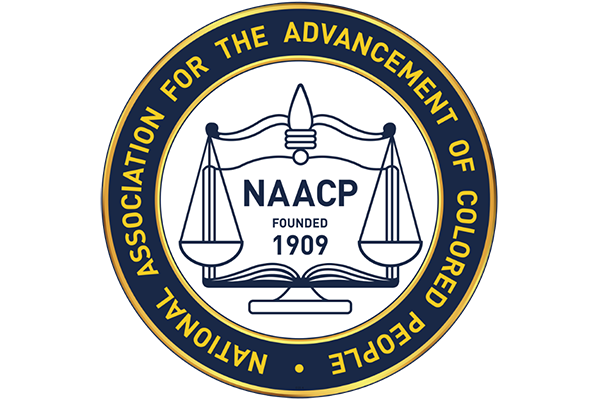 Via NAACP
This group was created on February 12th, 1909 as a reaction to the Race Riots of 1908 in Springfield, Illinois. The NAACP is an "interracial endeavor to advance justice for African Americans" founded by W. E. B. DuBois and Ida B. Wells at the center of social unrest. In the 21st-Century, it still acts to ensure that political, educational, social, and economic equality is given to ALL persons. This is done via scholarships, educational events, and community outreach as well as the overall advancement of Black people through quality education and support. The NAACP is heavily involved in advocating for laws and policies in the Black community and beyond. These are the things that help drive more political support, recognition, and funding. The NAACP offers membership to their organization with the hope that a community of Black leaders and trailblazers will help push social injustice further into the past.
In 2021, they are putting heavy emphasis on: education, criminal justice, healthcare, and economic development.

Nationally-syndicated American Talk Show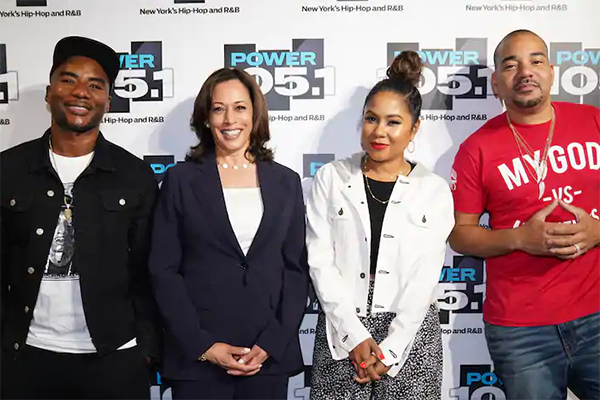 Via Washington Post
Hosted by Raashaun "DJ Envy" Casey (disc jockey & real estate investor), Angela Yee (Black & Chinese American radio host, philanthropist, & entrepreneur), and Lenard "Charlamagne" McKelvy (radio host, tv personality, & author), The Breakfast Club is a radio show, podcast, and YouTube series that promotes Black achievements, discusses current events, and gives political perspective tailored to Black understanding (among other things). In 2020, The Breakfast Club was inducted in the Radio Hall of Fame. Their guests include political figures, activists, actors, singers, and other influential members of the Black community.
All three hosts are deeply committed to the Black Lives Matter movement and overall advancement of African Americans. Casey and McKelvey spend their time doing community outreach, donating clothes and food to underprivileged children, and doing public speaking at major universities to encourage dialogue and understanding of Black struggles. Angela Yee uses her chain of juice bars in New York to help fund large donations to non-profit organizations. Since 2019, she has served as the BSE Global Diversity, Inclusion, and Community Engagement Ambassador. BSE Global manages and operates Barclays Center, the Brooklyn Nets, its NBA G League Team, the Long Island Nets, and its NBA 2K League affiliate, NetsGC.
Philanthropist, Entrepreneur, Public Charter School Founder, Investor, & Professional Athlete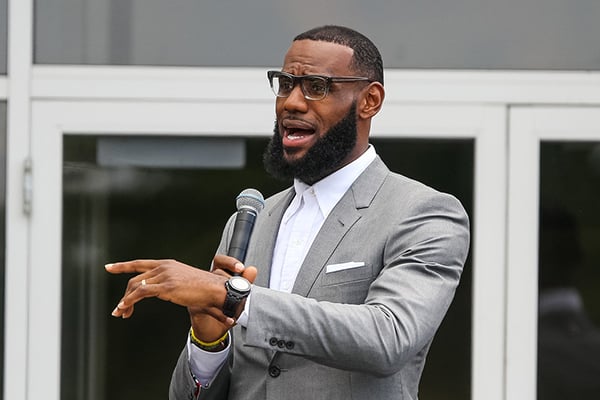 Via Market Watch
Most will know James for his amazing achievements in the NBA, but rarely hear stories of the Akron, Ohio child who built multiple $100 million businesses with only a high school education, three childhood friends, and perseverance. As a husband and father of 3, James is a shining example of turning opportunity to achievements, then achievements into a legacy that stretches far beyond basketball. A quick list of ventures James has taken on: I Promise School (sent 41 kids to college since 2018), Blaze Pizza (James was an early investor at an estimated 10%), Ladder Sports Supplements, SpringHill Entertainment (his own production company making Space Jam 2), Uninterrupted (his own media company). James' current sponsorships include Nike, Walmart, Coca-Cola, Beats Electronics, AT&T, Kia Motors, and 2K.
---
This is by no means an exhaustive list of current Black trailblazers, but a few who stand out to us! They've all achieved different things in their own ways from business to politics to the arts, and we're so excited to see who they'll inspire (or already inspire!).
Who are influential Black leaders that inspire YOU? Let us know below!