This Independence Day we're celebrating our Nation's birthday with a little more than barbecues and fireworks by taking a moment to be inspired by the Veterans and Veteran organizations in our communities, like Bunker Labs. We hope you do the same!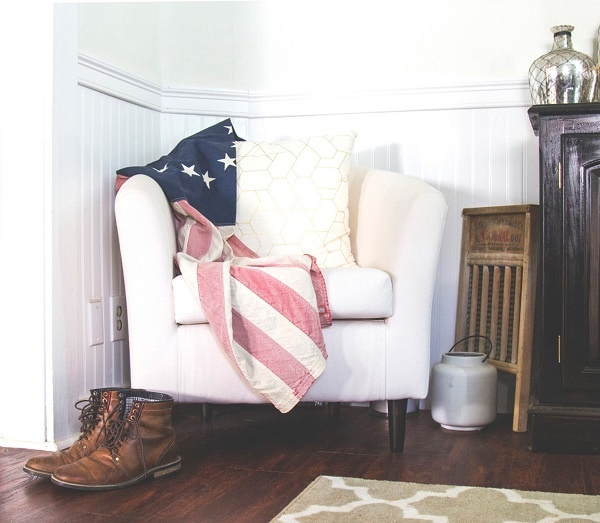 In an old historic factory in New Orleans converted to an Airbnb, I got off the phone with Jake, a 14-year Army Veteran and a Program Director at Bunker Labs, and made my way to a group of my childhood friends chatting in the living room. My buddy Aaron is on leave from his Army assignment in Guam and we all took this trip to see him, catch-up and enjoy some great food, music and company. His green Military Issue Surplus Bag lay neatly in the corner by big bay windows overlooking the old buildings of the Financial District below, his face slightly sunburned from the tropical heat; I took pause. Aaron's assignment will end in a year and a half but he, like so many other military service members, is not sure what he'll do when he returns.
If he decides not to rejoin, what will his next chapter be?
Our Veterans, Their Stories
Creating a new chapter and developing a new part of your identity is one of life's greatest challenges.
Have you ever wanted to do something new but you didn't know where to start? Feeling unsure or unable about the changes required to get to where you want to be can be frustrating. Feeling like you don't have the resources or support to achieve your dreams can feel paralyzing. Going through a transition process like this as a Veteran can be even more difficult.
Especially when facing the stigma of being broken, being mentally or physically unable or unfit to assimilate into the professional world, Veterans often encounter a set of stereotypes and challenges most of us never have to deal with.
Enter Bunker Labs. This nonprofit is actively rewriting the Veteran story. With fourteen chapters across the US, this organization empowers Veteran entrepreneurs as leaders and innovators. They provide Vets with professionals networks, mentors, support and resources to Inspire, Educate and Connect Veteran entrepreneurs.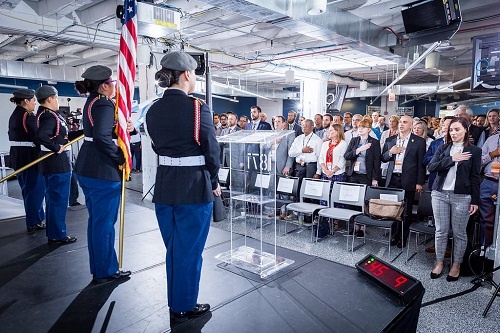 Bunker Lab's Muster Chicago Event
Rewriting Veteran Stories
Jake is at Bunker Lab's newest chapter in Seattle. He got connected with Bunker through doing his own research on Veteran friendly companies in the area. He, like the other Vets in the expanding Bunker community, was ready to do something new. He wanted a future he could feel good about. Creating this future is not always clear but through mentorship, guidance, connections and resources, creating a new path becomes more manageable.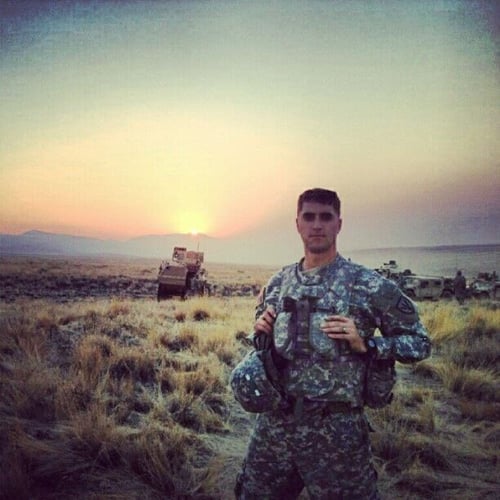 Bunker Lab's Seattle Chapter's Program Director Jake Tozier in 2012 in Yakima, WA
The members of Bunker Labs range from seasoned CEOs to young Vets with little more than an idea. With meet-ups like Bunker Brews (monthly networking happy hours), Bunker in a Box (online learning), Muster, EPIC (12-week entrepreneurial program) and CEO Circle (discussions for higher level growth and strategy) Vets, their spouses and civilians can network with experts, investors, and thought leaders. These connections can help fuel aspiring entrepreneurs forward. Bunker Labs also offers training courses and teaches Capstone courses for transitioning service members, all to help Vets turn their dreams into reality.
And it works. They've had four member companies on Shark Tank, such as Matt Griffin, founder of a company called Combat Flipflops who created a factory to employ women in war zones. A portion of the proceeds of each sale go toward funding women's education in these regions. They've helped Life Butta founder Arron Barnes to expand his business, quadrupling the number of stores he's in. And the list goes on, see more inspiration here.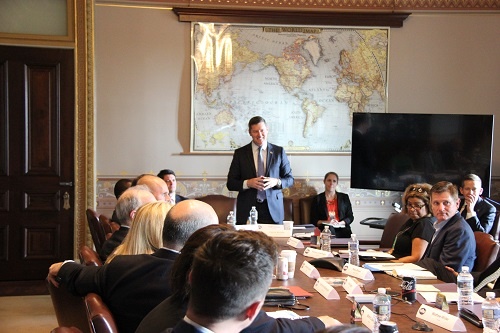 Bunker Labs at a Round Table at the White House
As a Veteran-Owned, Veteran friendly organization, their mission deeply resonates with us at Populus Group and our core values. Veterans have a unique set of experiences, skills and challenges that differentiate them from the average American, but for Jake and the people at Bunker Labs, their challenges are a only a part of their story. Their strengths, when supported, continue to build and serve as a major asset in their post-active-duty lives. Paying it forward and providing Veterans with the support, resources and networks they need to be empowered and create their own story is what we, Bunker Labs and so many other Veteran Friendly organizations strive to do every day.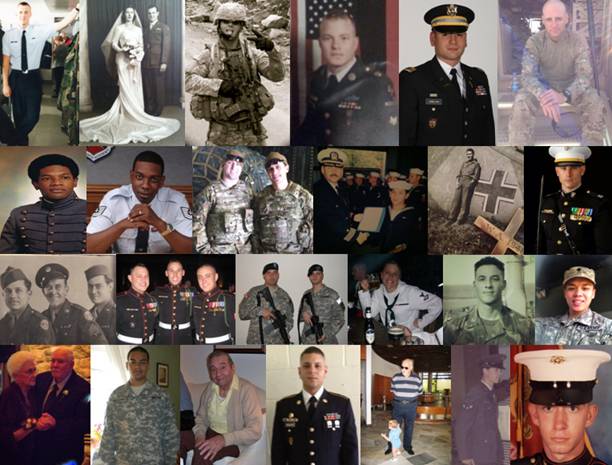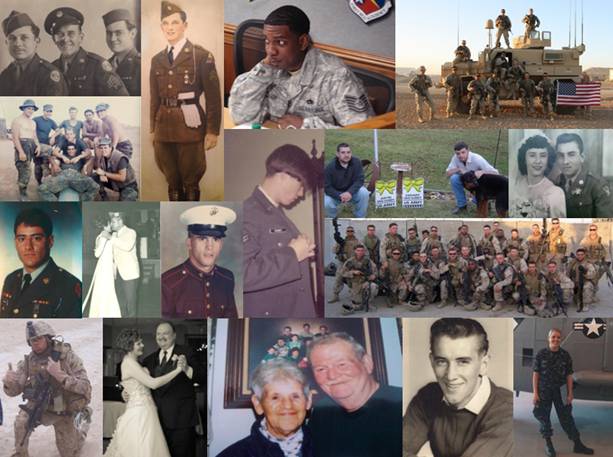 Some of our PG Veterans
Back in New Orleans taking a break from Po' Boys, oysters and the sticky afternoon to talk to Jake, our conversation felt close to home. As someone with an Army Veteran father and a close friend on active-duty, it's clear that the work they're doing at Bunker Labs is real; it's changing the lives of people in our communities. There's no doubt that Bunker Labs will have a lasting impact on countless Veterans' careers and futures.
Aaron, like so many other members of our military, will one day return home and his time of active service will draw to a close. While I don't know what the next chapter will hold for him, I rest assured knowing there are great support networks out there to help him write it. Jake from Bunker Labs said it best: "It's really cool to see people take an idea and turn it into reality. They just need some direction and a great support network."
Look for more posts about the inspiring people at Bunker Labs in the future!
If you enjoyed this post you may also like:
Stories from My Time with the President
What Do Veterans Do Better than Anyone?
Stay connected with weekly (ish) inspo, industry updates and good reads: