It's the last full week of Black History Month, and we want to close out the celebration by delving deeper into Black culture! The height of the Black culture movement really took off in the 1960s and 1970s, with Black activists and artists embracing the culture they've always known, creating pieces for the world to see. Prior to the 60s and 70s, Black people were often depicted in servant roles in popular culture.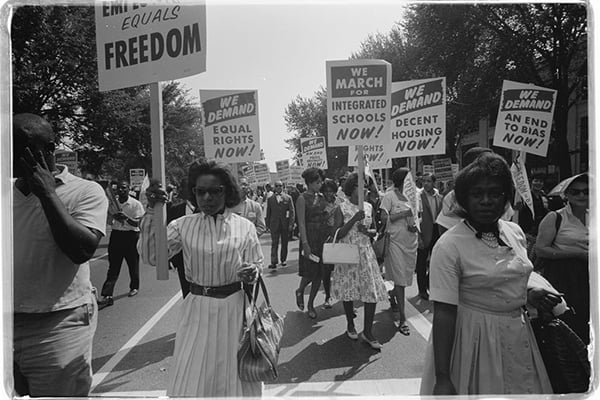 Via Library of Congress
Today, we see Black culture everywhere and we must acknowledge the Black community's impact on pop culture today—from rap music to hip hop to fashion. And we must be careful of the content/services/products we consume and their impacts on the Black community.
To honor Black culture this week, we want to share some dos and don'ts when it comes to celebrating Black culture—from films you watch to books you read to some holidays Black people celebrate to the businesses you support (check out our blog about our favorite Black-owned businesses here).
Film
In our first week celebrating Black History Month, we shared some amazing actors and filmmakers paving the way for future generations. They comment on today's landscape and bring awareness to the Black experience the public has never seen before.
This past year has revealed the Black struggle in media more than ever from slavery to police brutality to mass incarceration. They're the "ugly" truth Black people have known their entire lives. We've also seen the rise of Black culture in beautiful ways, featuring Black protagonists and their very different lived experiences.
One thing to be weary of as you consume content (and we encourage you to!) based on Black culture is the trope of the "white savior." This trope often caters to white feelings and white redemption, rather than centering the conversation around the Black experience. It says that Black people can only be saved by white people, forgetting the structures of white supremacy that keep Black people in these less-than situations.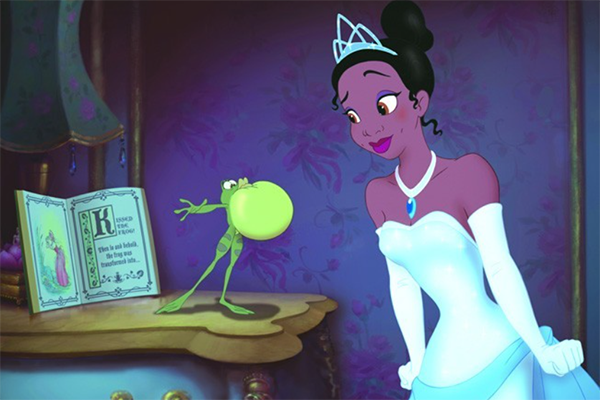 Via Rotten Tomatoes
Looking for some films to watch? Here are a few recommendations:
The Good: Stories that feature Black protagonists and their stories,

celebrating Black joy

.
Akeelah and the Bee
Drumline
Annie (2014)
The Princess and the Frog
Hair Love
Home
The Wiz
The "Ugly:" Stories that show the

raw and painful

Black experience from slavery to police brutality to daily overt racism.
12 Years a Slave
Roots
Amistad
The Color Purple
When They See Us
Selma
The Hate U Give
Fruitvale Station

The Bad: Stories that

do not

center around the Black experience, made with the "white savior" trope at the forefront.
Harriet
42
Malcolm X
Remember the Titans
The Great Debaters
Ruby Bridges
Ali
The Blind Side
The Freedom Writers
Again, this isn't a comprehensive list. There are many more films to explore and more that have yet to come out!
Books
If you're looking for books for yourself or to share with your kids to better appreciate Black culture, this is the section for you! We have many amazing Black authors who write not only anti-racist works, but also fantasy novels and children's fiction.
When you think about the books you read as a child and the characters you pictured in your imagination, what do they look like? Whose experience do they reflect? Exposure to diverse authors, especially Black authors, can help you understand the world from a different perspective and supports diversity in the literary world. Let's give Black authors a bigger share in writing. Some books to read:
For the Kiddos
For the Grown-Ups
What are your favorite books by Black authors? Let us know in the comments!
Holidays
There are two holidays we really want to highlight in celebration of Black culture, both stemming from bringing together African Americans in unique ways:
Juneteenth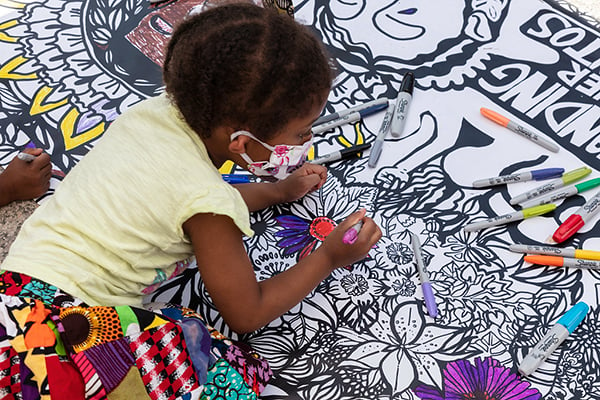 Via Library of Congress
Juneteenth is celebrated on June 19th, marking the day the last quarter million enslaved people found out they were free! Though Abraham Lincoln issued the Emancipation Proclamation on January 1st, 1863, the news didn't arrive to the last enslaved people stronghold until June 19, 1865 when Union soldiers, led by Major General Gordon Granger, landed in Galveston, Texas announcing the end of the Civil War.
Juneteenth is celebrated in 47 states and the District of Columbia, especially in recent years with a huge rise in organizations promoting and cultivating knowledge and appreciation of Black history and culture.
Kwanzaa
This holiday was founded by Dr. Maulana Karenga—professor and chairman of Black studies at California State University—in 1966 with the desire to bring African Americans together after the Watts riots in Los Angeles.
The word Kwanzaa is derived from the Swahili phrase "matunda ya kwanzaa," meaning "first fruits." There are seven principles:
umoja (unity)
kujichagulia (self-determination)
ujima (collective work)
ujamaa (cooperative economics)
nia (purpose)
kuumba (creativity)
imani (faith)
This holiday is celebrated from December 26 through January 1. On each of the seven nights, the family comes together and a child lights one candle on the Kinara (candleholder), and the family discusses one of the seven principles. On December 31, an African feast—Karuma—is held.
Happy Black History Month!
Thank you for celebrating with us! We hope you learned more about Black history and culture and found some amazing trailblazers and Black-owned businesses to support.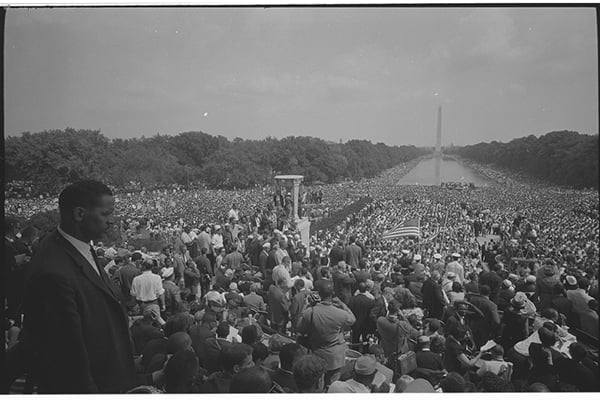 Via Library of Congress
It's so important to support the Black community not only this month, but all year round. Black people have played a huge role in shaping this country and our culture. We're resilient and proud of our history. We're here to change the world and keep working towards equality for all. Our struggles and our strength are a part of American history.
And remember, Black history IS American history.