I was watching highlights of the Winter Olympic games a few weekends ago with my kids. They love to ski and I could tell they respected the grit required for David Wise to repeat Gold in the ski half-pipe and I could sense their pride when Mirai Nagasu landed her historic triple axel! It was super cool to watch them cheer the USA athletes.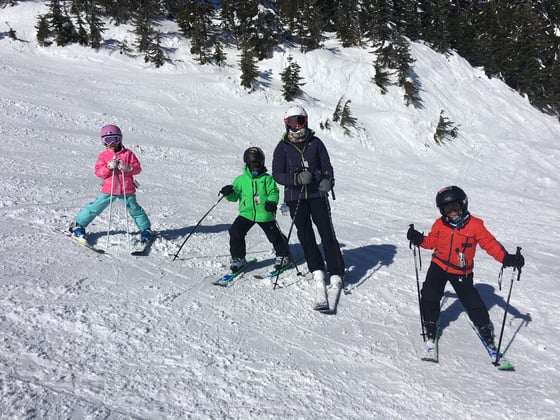 Team Herrera on recent family ski trip
Last week my curious 7 year old, Griffith, asked me a series of questions on the drive to school: "Dad, why does everybody have a flag in the Olympics? How come they wave it after they win or finish their race? Why does everyone have different flags?" I couldn't rattle off an answer before he asked another one!
So I did what I always do – I turned the questions around on him and asked him what he thought. And in his own simple refreshing way he said; "Because they're proud of where they're from and they want to win." What do you think? Did he nail it?
I said "Yes!" and attempted to simplify it even more by telling him that I believe the flags we proudly wave are a "symbol of our pride and dreams." I then asked him questions about our family history and the flags his Grandparents represented. He excitedly shared some of his favorite family stories then became very animated telling me fun facts about the countries his class mates are from. #prouddadmoment
I found myself reflecting and in deep gratitude as I listened to Griff. Grateful that I was born in the U.S. and I was equally proud of my Mexican heritage. I'm kid #11 (not a typo) and because no one spoke English, neither did I until I was 7. I am so grateful that my parents taught our family to honor traditions of Mexico while respecting the values of the United States. I told my kids that morning that one my proudest moments in life was raising my hand to recite the Oath of Enlistment to join the Army. Their courage to instill the importance of both flags remains one of the best gifts my parents gave me. Celebrating my heritage is important to me, but so is celebrating the heritage of others.
At PG, we believe everyone deserves an opportunity to succeed. It's Why we Exist. And we are unapologetic about our passion to proudly live the core values deeply embedded in the PG Flag.
I share this story about "flags and symbols" because I'm often asked what I'm most proud of when I reflect on PG's 15-year climb. I always respond with the same answer; "Our biggest accomplishment hasn't happened yet." That's part optimism and part dream. I go on to explain why I'm so confident that my biggest dream for PG will someday be a story we tell. I do this by sharing that I believe two of my proudest symbols will guide us higher up the summit we're pursuing.
Our Leadership Insights Wheel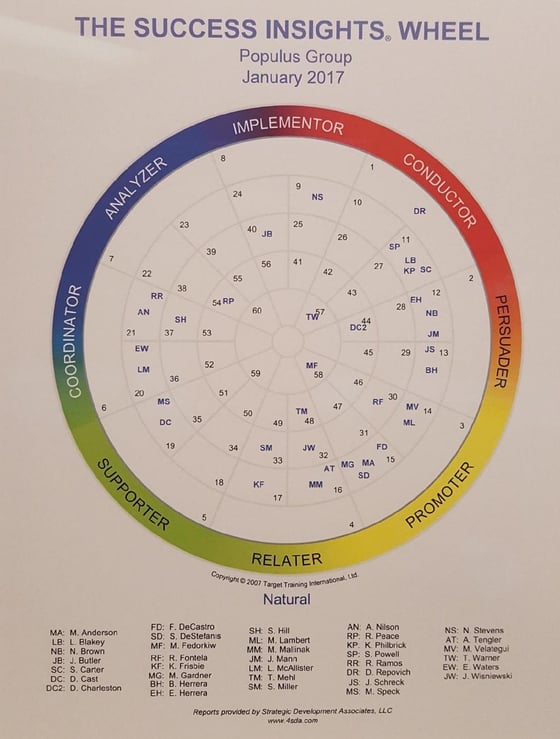 This "wheel" – it plots all the different thinking styles of our Leaders at PG. We loathe "yes people", mediocrity, and silent disagreement. So we head it off at the pass by placing Leaders who will challenge each other, and the status quo, in the same room every chance we get.
Celebrating Our Community's Flags
Pictures like these that represent the 20+ different flags the gritty Climbers at PG proudly wave. Few things excite our community more than different perspectives and new ideas. These are born from telling and celebrating our own unique stories.
When you put both of these symbols together it generates what every customer is expecting us to deliver; Innovation. Even more important - we have a lot of fun and make amazing connections!
I believe Diversity an overused word if you don't have the symbols to prove it's truly important to you. Flags are extremes of passion and extremes of belief. Lean into them, celebrate them, and proudly wave them together. We'll Climb with you.
Bay Area Team Flags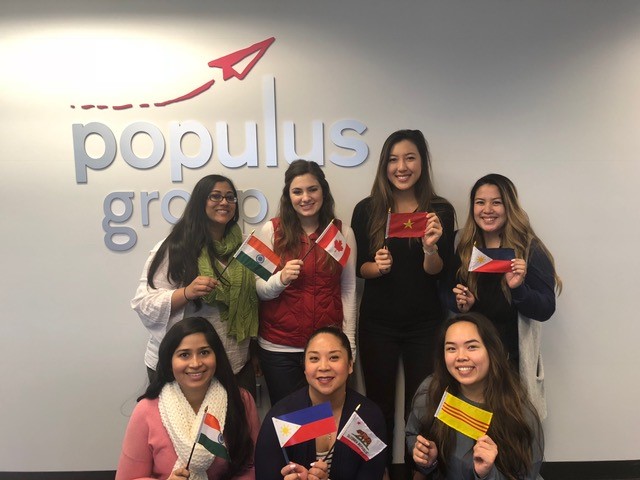 Chicago Team Flags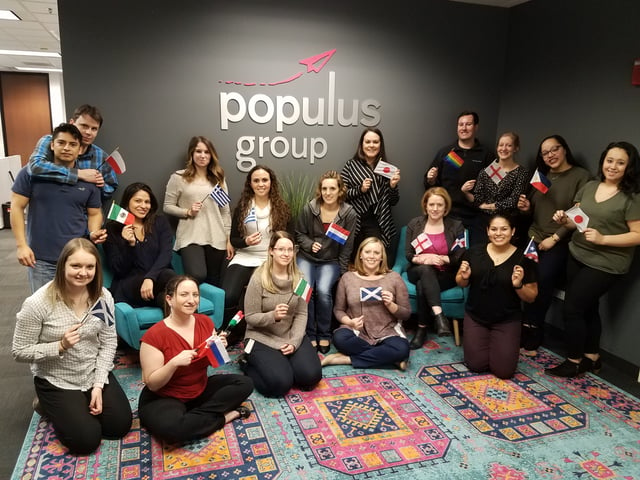 Detroit Team Flags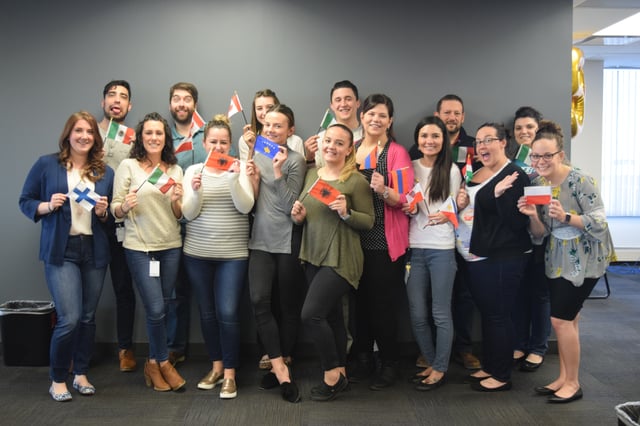 Seattle Team Flags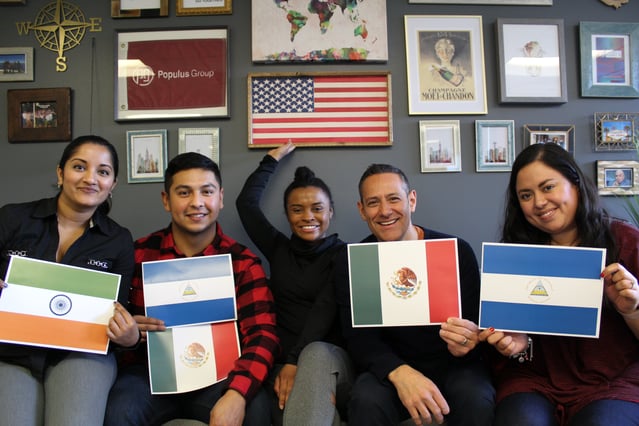 Long live the Pioneer!