Content warning: The term 'queer' throughout this post as it relates to the author's personal and community identity and as it appears in common usage.
This Pride month, our celebrations have been overshadowed by the sheer volume of attacks against the community, resulting in the Human Rights Campaign declaring their first-ever State of Emergency for LGBTQ+ Americans. According to their companion guidebook to the declaration, "More than 525 anti-LGBTQ+ bills have been introduced in 41 states in 2023 alone, with 220+ specifically targeting transgender youth."
But the crisis is, unfortunately, nothing new. The same rhetoric has been used decade after decade to disenfranchise queer people, disproportionately impacting Black trans femmes and other QTBIPOC (Queer/Trans Black and Indigenous People of Color), who are constantly at the forefront of groundbreaking work around the globe.

However, increased visibility and societal acceptance of LGBTQ+ folks are proof of the resilience of a group that has been fighting for generations. And amidst the hateful legislation and anti-trans, anti-gay sentiment, there are gems of good happening worldwide, like in Estonia, which just became the first post-Soviet country to legalize same-sex marriage.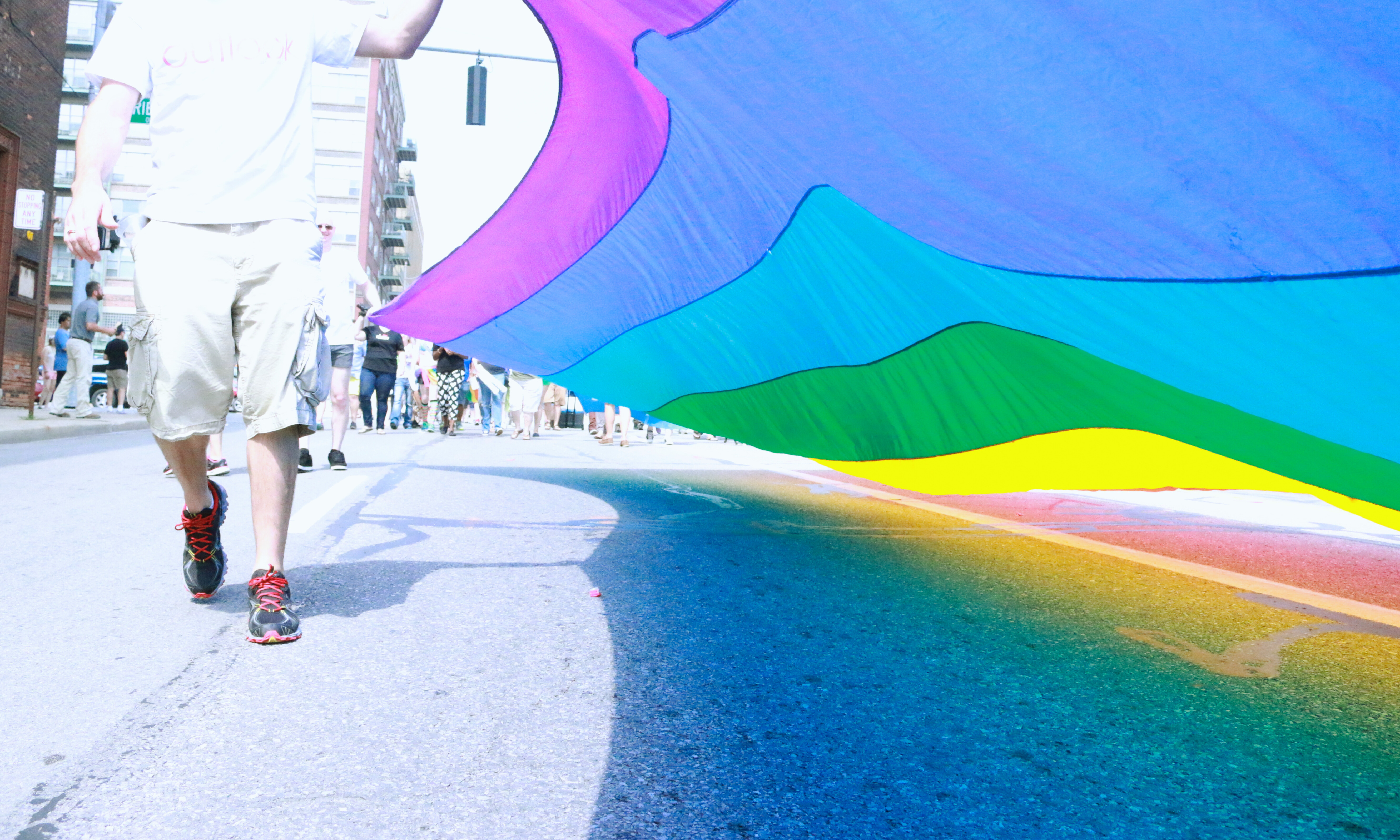 A person holds up a large rainbow pride flag at the 2015 Toledo Pride parade.
When asked to write this post about building bridges and creating safe spaces within our community here at PG, the backdrop of this continued struggle weighed heavy on me, and I honestly wasn't sure what to talk about. Like most people, I've sparked a few bridge fires in my day and can be clumsy when explaining topics of great importance.

Besides, what can you say in a media landscape as vast and volatile as we are currently in? How do we build bridges when burning them feeds the algorithm and dictates so much of our media diet? And most importantly, who am I to deliver this type of message? Better than ChatGPT, I suppose, and I will do my best not to fumble my words.

Simply put, the task is an arduous journey without a destination—one that will be continuous as we continue to grow and evolve. Having our Pride Alliance ERG and representation within the broader PG community that provides a formal support pipeline is an excellent first step. It created the ripples that can become waves of change. There is always this first step of creating a space to listen to the community and allow ideas to be brought forth. Still, the sentiment and inner feeling of psychological safety cannot be checked off the list because an ERG is in place.

As bleak and overwhelming as current events might seem sometimes, the work must continue for us to make even incremental progress. Fortunately, the culture at PG is welcoming and accepting, creating an environment where voices like mine can be shared and we can work towards a peaceful future.

Because at the end of the day, what I've learned most about building bridges and understanding folks who come from different walks of life than mine is that we mostly want the same thing—to live in peace. We each experience hopes and dreams, failures and headwinds, and I believe there is a future not so distant from where we are right now in which we recognize how much we have in common, and turn toward collective change.
The current "agenda" is surviving, but that isn't enough, so we try to center thriving within our ERG. Our initiatives include developing social and fun activities at least once a month for members to destress and relax together, like playing a game or coloring together. We are also piloting an LGBTQ+ safe discussion space moderated by LGBTQ+ ERG leaders and strive to be a place where we can listen and share in the community.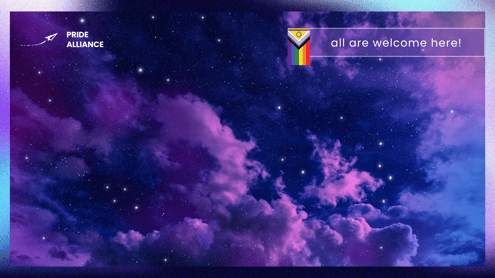 We have a lot of work to do and there are many wonderful opportunities for improvement to suit the needs of the LGBTQ+ community better internally. Still, the small steps we've taken so far are ones that I'm proud of because they exemplify one of the main pillars of truly feeling safe, and that's being able to experience joy.

The joy of showing up as your authentic self, the pleasure of knowing that you have a community within the workplace who is there to listen and advocate for you, and the joy of living a peaceful life, just like the rest of your colleagues. Sometimes, the joy of just being able to exist unconfronted.

I'm grateful for the groundwork done over the years in PG to lead us to this point. My fellow co-leads within the ERG, Trevor Nomm and Jessica Kaffel, and many others who came before me shaping the path that we are now climbing together in hopes of shared understanding, acceptance, and perhaps a few of those bridges we discussed earlier. I'm also grateful to the members of our ERG for always pushing us forward and bringing issues to the table. We rarely accomplish anything of note alone.

With that, I'll leave you to reflect on your own relationship with the LGBTQ+ community, and how building bridges shows up in your life.
Five Activities to Celebrate Pride Remotely
Our Pride Alliance ERG is participating in a week of action to celebrate Pride Month. Each day for one week, we focused on five different themes. These activities can be done remotely, as most of our ERG is scattered across the time zones, but could easily be adapted to an in-person environment.

Flag Day

– Host a day where people are encouraged to share information and wear colors of the flags associated with various identities while educating allies on the meanings of the different flags.

Sports/School Day

– Share about your favorite LGBTQ+ athlete, or rep your school Pride gear to highlight university and team allyship. Include resources about supporting LGBTQ+ athletes, such as GLSEN's Changing the Game.

Letter Writing

– Choose an organization like SAGE or the Transgender Education Network of Texas and participate in a letter-writing campaign for LGBTQ+ youth or elders to share much-needed messages of support, encouragement, and gratitude.

Support LGBTQ-owned Business

– Shop queer-owned small businesses or donate money to an LGBTQ+ organization. Use apps like Everywhere is Queer to help locate businesses near you!

Poetry Slam

– Gather together with your favorite poems by LGBTQ+ authors and read them aloud, sharing the words and voices of artists from across the community.