Recently, I had the opportunity to sit down with our new Vice President of Sales, Mario Lambert! Mario has been an influential leader in our community. He is a genuine human who not only cares about helping Populus Group grow, but he wants to help each and every Climber (our employees) grow to their highest potential along the way. We couldn't be more excited about his next step. I was able to learn more about him through this interview and am so honored to pass along the story!
First, let's start of with some background. Tell us about your career journey leading to this point.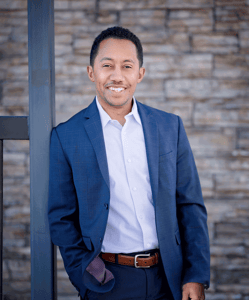 I've spent much of my career in the staffing and workforce solutions industry and came to Populus Group in September 2010 as the Director of Strategic Sales & Channel Partnerships. During that time, I've aligned my vision to helping our partners and customers grow and solve their business problems with our unique solutions in Payroll, IC Compliance, Immigration, Staffing & Recruiting, and Managed Services. One of the areas that I'm most proud of is building from a team of one to a team of five super impactful climbers who are now helping me to expand that vision. My goals are fairly simple, help our customers win, help our partners win, and help PG and our climbers win.

During my time at PG, I've also had a chance to share my passion for diversity, inclusion, equity and belonging. I firmly believe that placing emphasis on a company culture rooted in D&I not only helps our climbers feel like they belong and can have an impact, but it makes our company stronger, and in turn helps our partners and customers grow and thrive.

What brings you the most joy in your work?

Helping people win. Both external customers, community partners and internal climbers. Not only achieving their goals…but helping them to build the framework and systems to do it again, and again, and again. That is real progress.


How will you help PG, our customers and partners evolve and grow in the current marketplace?

My big focus is to re-energize how we connect with people, aligning our behaviors and rhythms in a way that is efficient and effective in the current marketplace. We have our differentiators, we are going to get better at how we share them in a way that is simple to say, repeat and understand. I also want to emphasize individual growth and accomplishment – this applies to internal climbers as well as our customers and partners. We are going to strive to be the best version of ourselves and aim for more collaboration. This means learning more and learning more from each other. We have great people within our reach, I'm super excited about how much more we can all grow together just by being present and learning from each other's journey. We will be realistic about our obstacles and recognize our gifts, this will allow us to stay authentic and in the right lane. We will build trust with our customers and partners by being real about who we are, and what we do…and let our sincere interests & experience help get them where they need to be.


In your opinion, what's the most important problem to solve in the talent management marketplace right now?

Clients need to retain good people. They are struggling to get work done because they have gaps in their workforce. We are positioned to help them with services and products that will help them do so.


What's a moment that stands out in your mind from your time at PG so far?

Seeing both Jillian Seidl and Briana Walker hit really big goals in consecutive years. That part of the story proved that we aren't just working off goals. We have developed a system of habits and behaviors that are repeatable. This gives me great encouragement to move forward and share across PG.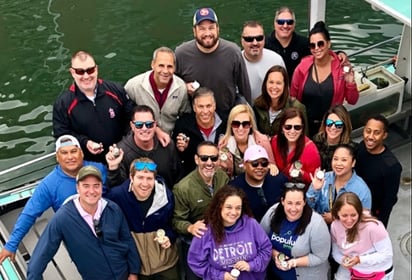 Populus Group Sherpa Winners on their annual trip

What are you most excited about as you begin this new role?

I'm going to learn a TON! That is super exciting. I get to work with some amazing people that have had incredible experiences. I get to be a part of collaborating with them to find better ways to grow….and it just fires me up to know that we are all going to learn more together. #bettertogether


What do you do when you're not working?

I'm a track Dad, so I'm usually with my daughter helping her continue to strive to get better in sprinting. Track has been a great way for us to bond, so I'm thankful for it. I don't love swimming, but my son does! So I'm often at the pool, or bike riding with him. Or, I'm dancing around the house and annoying my wife with new moves I'm practicing. Kids enjoy it though!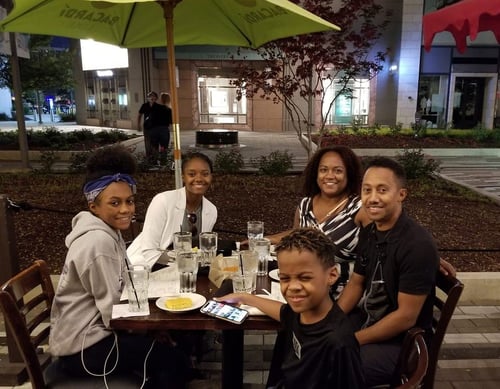 Mario and his family

Favorite food

Haitian dishes that include fish, beans, rice and avocado! Or, almost everything seafood!


Favorite hobbies

Basketball, Golf, listening to music, hanging out with family, podcasts…I'm also looking forward to doing more motivational/informative Vlogs too….hold me to it!
---
Congrats again, Mario! We are so excited to see what is to come through your leadership within PG. Share your well wishes with him in the comments below! 😊