Have you ever been overwhelmed by a complicated system? Writer and lawyer Allan Bloom recently exposed just how confusing employment law can be. Here's a quick breakdown of a case he covered in New York State Court: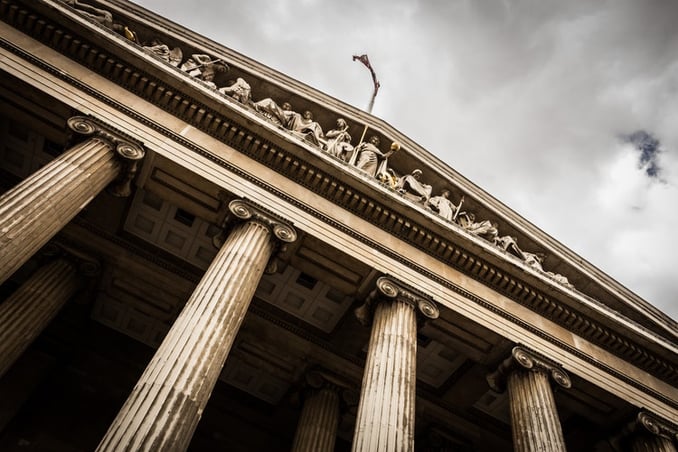 A company, The Nation, hired a professional to manage and write posts for their blog as an independent contractor (IC).

When his contract was not renewed, he filed for unemployment with the Unemployment Insurance (UI) Division of the State Department of Labor (NYSDOL) in October 2014. Although he was hired as an IC, the NYSDOL determined that he had been misclassified and awarded him unemployment.

After multiple appeals, The Nation was able to get the decision was reversed (Mitchell v The Nation Co. Ltd., 2016 NY Slip Op 84431 (N.Y. App. Div. 2016)) by the Appellate Division of the New York State Supreme Court in December 2016.
Although the facts of the case were not disputed, the Unemployment Department and the Supreme Court came to very different conclusions. According to our Senior Compliance Specialist, Cynthia Waddell, the Court found several factors important in finding The Nation was not an employer:
What they did right:
Encouraging outside contracts: The Nation encouraged the writer to blog for other publications. He did just that and also independently published eight books during his time blogging for The Nation.
Establishing the work environment: The Nation didn't formally interview the writer. Once he was engaged, they did not give him a supervisor either. Instead, he set his own hours and worked from home on his personal laptop. He was not allowed work from their office.
Granting freedom over work: The Nation didn't assign him any particular topics to cover as a writer. While their editors encouraged him to write on certain general subjects and to avoid others, he had the right to reject particular suggestions as to content.
What left them open to risk:
A confusing job title: The writer had to identify himself as a writer for The Nation, where there were both staff writers and freelance writers. He was also assigned an intern by the company.
Payment terms: He was paid an annual salary in monthly installments and was reimbursed for certain business-related expenses.
Work restrictions: He was required to use the publisher's content management system and comply with their style guidelines.
How can you avoid independent contractor confusion in your workplace?
The case against The Nation isn't unusual. Often, issues with misclassification come to light when a former employee files for unemployment or workers compensation. Like The Nation's dispute, costly court proceedings can take years to be fully resolved.
"Over the years, we've learned avoiding misclassification comes down to three steps," explains Cynthia. They are:
Ask questions. Are your independent contractors in control of their own work? Cynthia has developed a series of questions to help you figure out if your independent contractors are truly independent.
Train managers. Education is critical to understanding the do's and don'ts of engaging independent contractors.
Call an expert. Employment law is complicated. When in doubt, reach out to a compliance expert to help reduce your risk.
If you need assistance with independent contractor engagement services, Populus Group can implement a program that can ensure your workers are properly documented and screened, as well as administer the contract, invoicing process, and 1099 reporting.