Mabuhay!
This post was written in partnership with our Cultures Connected ERG, learn more about them here.
October was chosen to commemorate the arrival of the first Filipinos who landed in what is now Morro Bay, California on October 18, 1587. To kick off the celebration of Filipino American History Month this October, we pay tribute to all inspiring Filipinas!
Mabuhay is described by Wikipedia as the Filipino phrase that carries various meanings including "long live", "may you live", "cheers", "welcome", and "hurrah".
Mabuhay to the native females from the Philippines and females of Filipino descent from all parts of the world who have shared great contributions empowering other women for many decades! We would like to highlight some of them during our Filipino American History month, which is also referred by some as Filipino American Heritage Month.
Let's start with some historical Filipinas whose achievements have been notably attributed for their pride and influence, carried over generation to generation.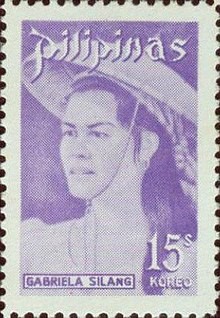 (Gabriela Silang, photo credit Wikipedia)

Gabriela Silang, known as "the first Filipina to lead an uprising against a foreign power." Silang was a fearless Ilocaña warrior who assumed her husband's role as commander of rebel troops after his assassination in 1763.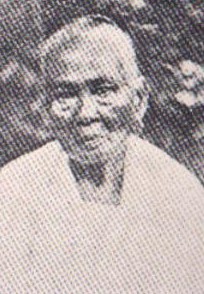 (Melchora Aquino, photo credit Wikipedia)
Melchora Aquino (aka Tandang Sora) was the first Filipina to be featured on the Philippine peso. Her portrait graced the ₱100 bill from the English series from 1951 to 1966. Known for her bravery as she stood up against Spanish Authorities, unwilling to give up the location of Katipunans and for caring for Filipino revolutionary leader, Andres Bonifacio and other Katipuneros in 1896. She was deported back to Guam for withholding information, even after intense interrogations.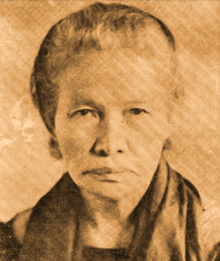 (Teresa Magbanua, photo credit Wikipedia)

Teresa Magbanua, called by many as "the Filipina Joan of Arc" is one of the few who fought for the Philippines against all of the country's main aggressors: Spain, the United States, and Japan. She was also the first and only woman to lead troops in the Visayas during the revolution.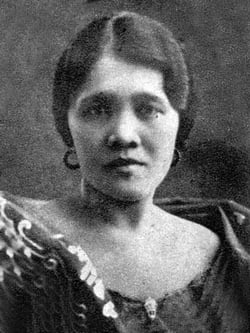 (Josefa Llanes Escoda, photo credit socialwork.rutgers.edu)

Josefa Llanes Escoda, was a certified social worker, suffragette, civic leader, and war heroine. She continued her social work in the U.S., including involvement in aiding prisoners of war and stranded women and children that led to her arrest, torture, and eventual execution at the hands of the Japanese.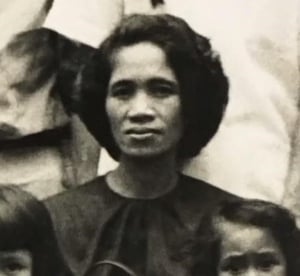 (Magdalena Leones, photo credit GMA News)

Magdalena Leones, is the only Asian woman to have been awarded the Silver Star in World War II by the United States. Working as an intelligence officer, Leones repeatedly risked her life to carry important intelligence data, vital radio parts and medical supplies through heavily garrisoned enemy-held territory.

---
In addition to history, we also celebrate Filipino heritage, which is solely about cultural traditions handed down from the past. So along with the examples of Filipinas making history, there comes the influence of bravery and courage instilled in our young Filipinas today. Check out the following resources to learn about some of these Filipinas earning world-wide credit for their recent accomplishments:
The Philippines Wins Its First Olympic Gold After Nearly 100 Years Of Trying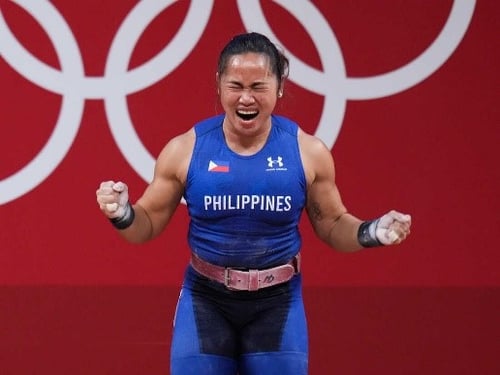 Weightlifter Hidilyn Diaz (photo credit NPR)
Tennis Player, Alex M. Eala (photo credit Bworld Online)
Ruby Ibarra Graces The Cover Of A NY Times Magazine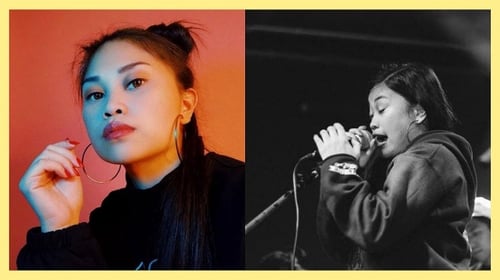 Fil-Am Rapper And Vaccine Scientist, Ruby Ibarra (photo credit Cosmopolitan)
Fil-Am doctor honored with her own Barbie doll for being one of pandemic heroes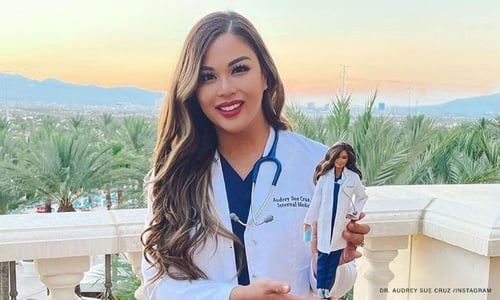 Las Vegas Dr. Audrey Sue Cruz (photo credit CNN Philippines)
Pride of Philippines: Yuka Saso, 19, becomes country's first U.S. Women's Open champ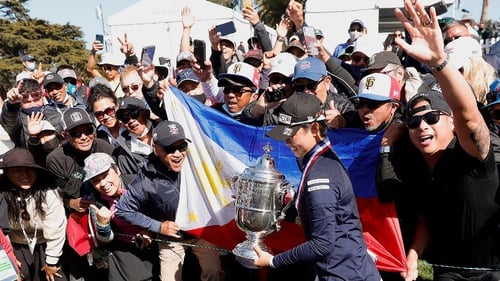 Golf Champ, Yuka Saso (photo credit Golf Channel)
Music Artist from California's Bay Area, H.E.R and
Saweetie (who btw proclaims Filipino cuisine as the "Best Food")

(photo credit LA Times & Teen Vogue)
Recent Filipina Miss Universe Winners
(photo credit lifestyleasia.onemega.com)
In addition to the sites linked here on this blog, the following are additional reference/resources utilized:
https://cnnphilippines.com/life/culture/2017/6/7/5-filipino-heroines.html
https://theculturetrip.com/asia/philippines/articles/10-inspirational-filipino-women-you-should-know/