Our Diversity and Inclusion Council began as nothing more than idea from one amazing person in our community. A leader at Populus Group, a black woman, a holder of two climber numbers, and a passionate advocate for diversity, inclusion, equity and access, our former Immigration Specialist Manager, Brooke Stovall brought the idea of forming a council to PG president Bobby Herrera back in 2017. As she tells the story, she came prepared with a presentation and all the important talking points and counterpoints to back up her idea. But she never got that far. By the time she finished her first sentence about the idea, Bobby agreed PG needed a Diversity and Inclusion Council and asked what she needed to get things moving. And so PG's D&I Council was born. That was back in 2018, and since then we are proud (and pained) to share that Brooke has since found a new role supporting D&I strategies full time with one of our strategic partners. But she left us an amazing legacy and platform to continue to evolve Diversity and Inclusion at Populus Group—our D&I Council.
Over the course of the last year, we have become more impassioned about the importance of social justice, racial and gender equality, and so much more. We have grieved as a community and launched new initiatives, such as Conversations that Matter and our D&I Degreed course to both enhance our education and awareness, and create spaces for people to connect, learn and grow.
With that said, this seems like a great time to re-introduce our Diversity and Inclusion Council!
Council Mission and Purpose
Populus Group was founded on the belief that everyone deserves the opportunity to succeed.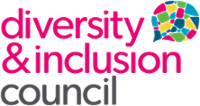 We share basic desires--to stand out and to fit in. To be part of something bigger than ourselves. Diversity and Inclusion makes our community better. Diversity of thought and experience enables us to better guide our customers & partners. Cultivating an ecosystem where are all welcome and worthy to be ourselves allows us to attract humble, hungry and smart individuals who come together to learn, grow and Climb as One.
Defining Objective #1
Each year Populus Group rolls out a "Rally Cry," which is a thematic goal for us as an organization that helps us align under what's more important right now. More about that some other time! But with this, we also identify the defining objectives (temporary, qualitative components of the thematic goal; shared by all members of the team) that will help us deliver on our goal.
This year, our defining objective #1 is:

Evolve our diversity and inclusion.
This can certainly mean a lot of things. But we're organizing this objective into three categories:
Workplace--what we're doing here at PG
Marketplace--how we're showing up to serve and support diversity with our customers and contractors
Community--how are we plugging into our communities? How are we supporting diversity & inclusion through community involvement and through the Populus Project?
Council Leaders
In 2021, we restructured the Council leadership to align to a new strategy and the three categories mentioned above. Each of our council leaders serve a strategic partners, facilitators and guides to help map our charter, listen to the needs of our employees, and work with our council and ecosystems to ensure we're evolving diversity and inclusion within our organization, our external partnerships and in our communities.
Tiasha Holcomb, Workplace Leader
Manager of Payroll Services, joined PG January 2016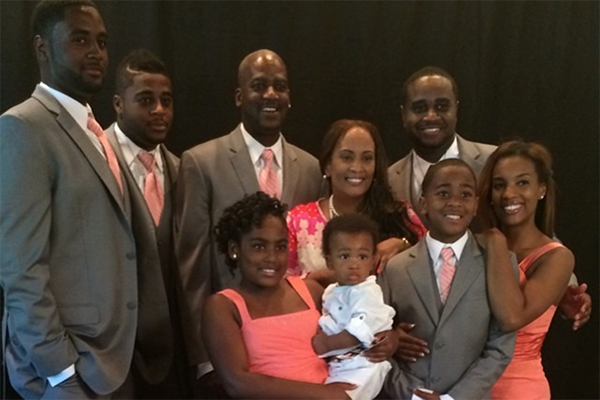 (far right)
D&I passions/interests: Implicit bias/cultural norms, racial and gender equality
Resource recommendation: If you want to learn more about racial/gender equality specifically from the perspective of an African-American woman in Corporate America, check out I'm Still Here by Austin Channing Brown
D&I focus/goals for the year: Building and strengthening D&I in the Workplace
My guilty pleasures are: true crime/psychological teasers and binge watching/listening to anything in the aforementioned categories.
You may be surprised to learn that: I once competed in a beauty pageant.
Taniesha Thomas, Community Leader
Manager of Payroll Services, joined PG February 2019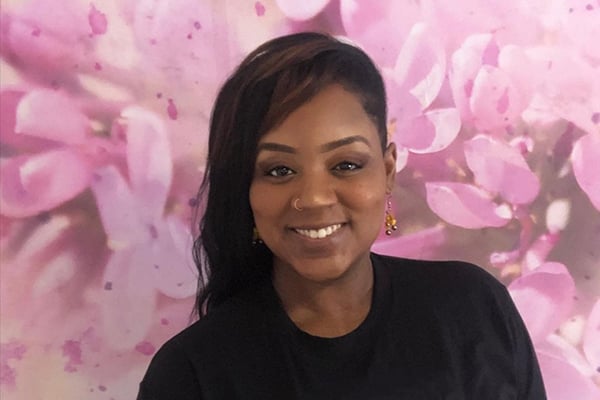 D&I passions/interests: I'm most passionate about inclusion. I have always rooted for the underdog, most times because I fell in that bucket. Making sure that those who don't always fit in have a voice, feel seen, and valued are my biggest drivers.
Resource recommendation: If you want to learn more about racial/gender equality specifically from the perspective of an African-American woman in corporate America, checkout, I'm Still Here by Austin Channing Brown.
D&I focus/goals for the year: My goal for the year is increasing our community footprint and bringing more visibility to the great ways our climbers are also engaging.
My guilty pleasures are: Documentaries and true crime are my favorite things to watch in my spare time. I also really enjoy a nice bottle of red wine.
You may be surprised to learn that: My dream job is to be a news anchor!
Whitney Barton, Marketplace Leader
Digital Marketing Manager, joined PG November 2016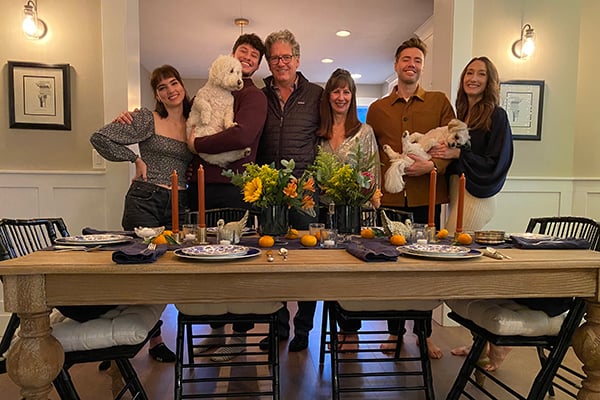 D&I passions/interests: gender norms, implicit bias, systemic racism and the justice system
Resource recommendations: A few things that have helped me understand our country better: The New York Time's 1619 podcast by Nikole Hannah-Jones unpacks so many things we're not taught in school. From our founding fathers, to the advent of yacht rock, to building our country's longest standing institutions, to farm loans in the south, and so much more, there is some major unpacking of so much of American history and culture. If you're a white person and you're trying to do better (same), a few resources:

The Black Friend

by Frederick Joseph,

How to Be AntiRacist

by

Ibram X. Kendi, and Me and White Supremacy by Layla F. Saad. A few other historical dives that I'm learning a ton from are The New Jim Crow

by Michelle Alexander, and

White Freedom

by Tyler Edward Stovall. If you're looking for a documentary,

13th on Netflix (+ free on YouTube) is a look at the ripple effect the thirteenth amendment has had on people of color and how it has transformed the current political and social landscape. On a lighter note, Amanda Seales' Small Doses

podcast (and book!) hilarious and insightful looks at a plethora of cultural phenomena, racial dynamics, histories, topics, etc. (also her HBO comedy special

I Be Knowin)

.

D&I focus/goals for the year: I'm focused on Marketplace! This encompasses oh so many things, from our customers, contractors and potential partners. Shameless plug alert: make sure to subscribe to the PG Blog and follow us on social to keep up with what we've got going on!
My guilty pleasures are: book: All the Light We Cannot See by Anthony Doerr; TV show: Blue Planet; guilty pleasure: Bravo TV
You may be surprised to learn that: I'm a nerd for all things deep sea (hence my fave show). If you ever want to talk about bioluminescence, the artic waters or deep sea submersibles, hmu.
Executive Sponsors
Ed Herrera
VP of Workforce Management Solutions, joined PG April 2006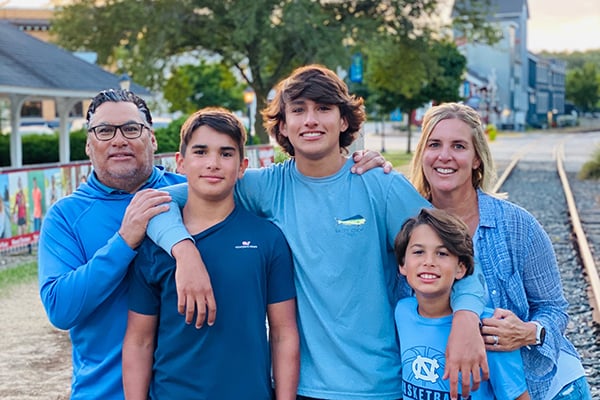 D&I passions/interests: Inclusion is my biggest D&I passion and interest. I firmly believe inclusion is about giving equal access and opportunities while getting rid of discrimination and intolerance.
Resource recommendation: Check out the Netflix series Amend: The Fight For America. It covers so many topics from civil rights, equality issues, LGBTQIA+, DACA, gender equality.
D&I focus for the year: Help elevate PG's belief of "we believe everyone deserves the opportunity to succeed." This includes helping create a learning environment in all things D&I. We become better with each one of us learning more, and we are better able to elevate our workplace, our marketplace, and our communities.
My guilty pleasures are: food--perfectly pan-seared Alaskan Halibut in lemon caper sauce; movie--The Shawshank Redemption
You may be surprised to learn that: I brew beer with a couple of buddies 3-4 times a year. 😊
Karen Philbrick
VP of Human Resources, joined PG September 2015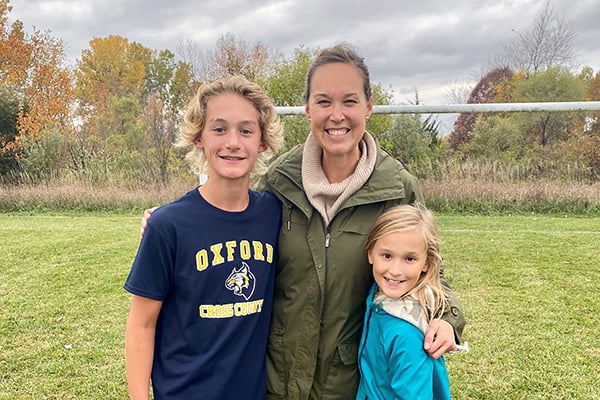 D&I passions/interests: Building workplaces where everyone has the opportunity achieve their career aspirations while creating an environment that builds safety and encouragement for all to bring our full selves to work. Building a place where in the future, where we trust all our children's careers will thrive.
Resource recommendation: Two books that have been impactful for me: for the HR professional looking to build more diverse and inclusive workplaces--Inclusify by Stefanie K. Johnson; for the individual looking to grow their own awareness--How to be an AntiRacist by Ibram X. Kendi
D&I focus/goals for the year: Aligning our council and community to evolve how we approach Diversity and Inclusion. We are a minority- and veteran-owned company that is built on the belief that "veryone deserves the opportunity to succeed." We have done a lot of great things but we can do better. This year it is about weaving Diversity and Inclusion into the fabric of who we are and how this shows up in our Workplace, Marketplace and Communities.
My guilty pleasures are: Coffee, Coffee and more Coffee. It is my most favorite thing. 😊
You may be surprised to learn that: I LOVE running. I run at least one half-marathon a year. The time alone in my head keeps me balanced.
Tom Dziwok
Human Resource Generalist, joined PG March 2016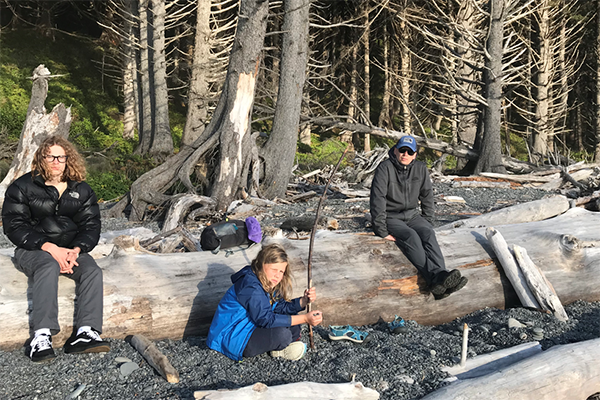 D&I passions/interests: I've been always drawn by subjects of counterculture, liberation and social/revolutionary movements. That's where my passion for social justice and equality comes from. Helping our community to be more open and to speak up!
Resource recommendation: I believe that gaining knowledge of historical facts helps us better understand our present behaviors, socioeconomics and improve our multicultural understanding. So, in that spirit I highly recommend anything from Ryszard Kapuscinski. He witnessed wars, revolutions, decolonization and his books like

The

Emperor or Shah of Shahs can be considered classics (not only in Poland). For those who have been engaged by one of the latest movie releases Judas and the Black Messiah and would like to extend their knowledge about what happened after Fred Hampton's death, I suggest reading The Assassination of Fred Hampton by Jeffrey Haas. While on a subject of movies that can bring some emotional conversations, I suggest going back to 1987 Cry Freedom. Maybe this will push you learn more about apartheid and "black consciousness" advocated by the great Steven Biko. At the end another classic, for some controversial while for some eye opening--Howard Zinn's A People's History of United States.
D&I focus/goals for the year: My goals it to promote and gather your thoughts on how we can be better with our D&I initiatives, and how we as a company can better exist because of our multiplicity. I want to bring us closer through our initiatives and push the agenda of learning more about each other. I want everyone to feel safe and speak their minds (more Conversations That Matter coming soon). I want to see people bringing themselves to work without a fear of being judged.
My guilty pleasures are: Favorite food = pizza + Thai.
You may be surprised to learn that: I'm a proud father of two boys (pictured above) who's always ready to brag about their successes at school, sports etc. Yes, they are my sons--Maury has confirmed that. I like reading, nature, and privacy so I do not have any social media presence on Facebook, Snapchat or other Tiktoks (time takers). Nevertheless I cannot escape YouTube with its channels focused on food or wristwatches.
Renee Peace, Employee Resource Group Guide
Assistant Corporate Controller, joined PG August 2015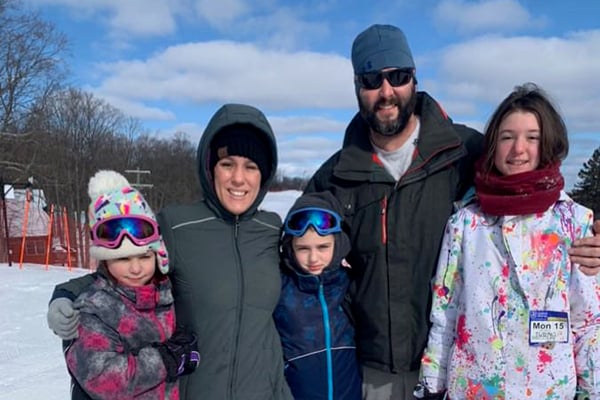 D&I passions/interests: That women are capable of all things. I want us all to move past the defined gender roles of women and men. Having a clean house, making sure the kids are taken care of, laundry, outdoor work, taking out the garbage, bringing home the bacon, paying the bills is not a representation of a man or woman's worth and should not rely on just one being. The responsibility should be on all of us, equally. That way we can all show up to be our best selves at all times.
Resource recommendations: I love listening to Brene Brown's podcasts. She has many influential individuals that discuss difficult topics from an open and inclusive lens.
D&I focus/goals for the year: This year I am partnering with climbers to enhance our ERG experience. This includes analyzing our current application process, validating our ERG leaders have what they need to start and oversee their group, rolling out an ERG resource guide for our ERG leaders, and helping our ERG leaders in any other way.
My guilty pleasures are: I love Michigan summers. I love to hang out on the patio basking in the sun with a cold drink in my hand. Another favorite of mine is my Peloton bike. I am obsessed with the tread/bike bootcamps. Jess Sims is my favorite instructor and she has two cute dogs on her IG that are hilarious! I'm saving up to get the tread also.
You may be surprised to learn that: I was never a dancer or cheerleader. Everyone always assumes that when they first meet me. I tried a ballet class one time and they kicked me out because I was too hyper. That's what sparked my sports journey. I played whatever my parents would take me to. Soccer happened to be my sport of choice.
Maxwell Barry
Customer Success Manager, joined PG August 2017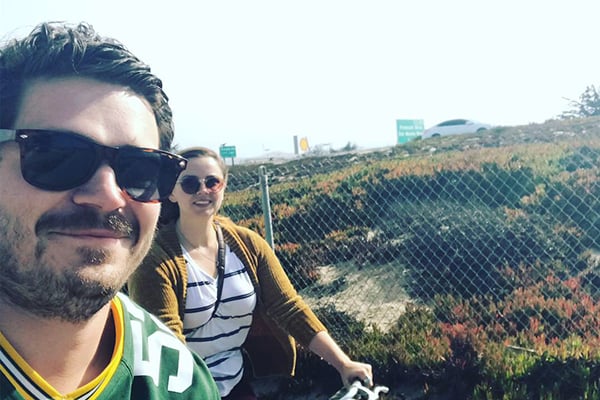 D&I passions/interests: Educating people about privilege and how to genuinely support people and causes in all of the actions you take and people with whom you interact. I think its extremely important to 'put your money where your mouth is' and make sure you are educated on what things (people, companies, politicians) you associate yourself with and what they support. I am also passionate about meeting people where they are currently in their D&I journey and understanding that it sometimes takes time for people to accept the education you provide.
Resource recommendation: The Barrett-Koehler Publishers have a lot of very informative webinars and publications relating to D&I.
D&I focus/goals for the year: I am working on improving internal resources for our employees, and ensuring that we genuinely support causes that we are posting about as the year goes by.
My guilty pleasures are: My favorite movie is the Lord of the Rings series and my favorite show is The Office.
You may be surprised to learn that: I love punk music and go to as many concerts as I can (or at least used to).
Tara O'Connor
General Counsel, joined PG July 2020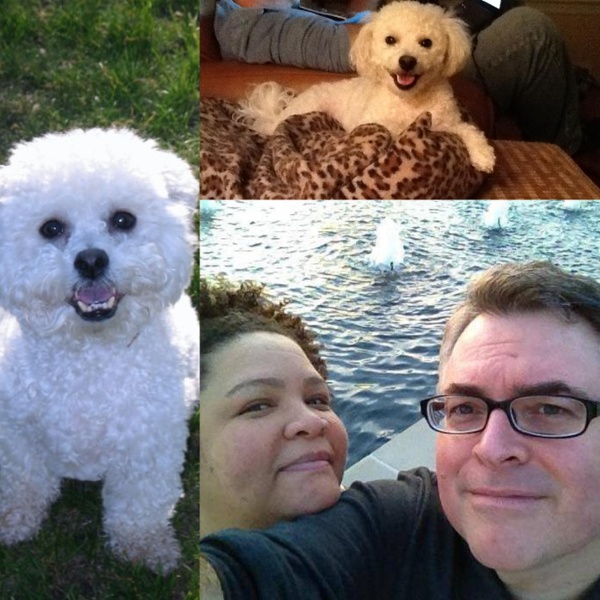 D&I passions/interests: Recruiting a diverse workforce, including people with disabilities.
Resource recommendations: Read White Rage by Carol Anderson to understand the history of what your friends of color have dealt with.
D&I focus/goals for the year: Workplace focus--making sure we achieve green on the first directive of the 2021 Rally Cry (see above!).
My guilty pleasure: Chicago Blend Popcorn from Garretts.
You may be surprised to learn that: I completed my first swimming class when I was 6 months old.
Mario Lambert
Director, Strategic Sales & Channel Partnerships, joined PG September 2010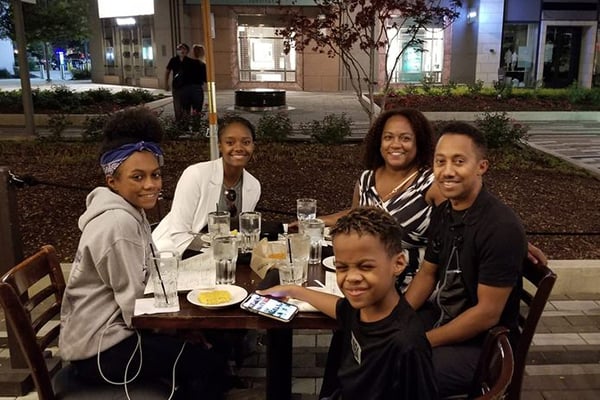 D&I passions/interests: Helping organizations become healthier by getting 100% out of 100% of its people; recognizing and supporting minority owned businesses. I aim to break down silos that limit collaboration. I love creating space for people to reach their full potential--especially those who are seeking help to get to their next level, and haven't had the access to do so before.
Resource recommendation: The NAACP is the oldest and boldest civil rights organization in the United States. I highly recommend researching its history to understand how and why 8 founding members, 6 of whom were white, created this organization in 1909 and then seek to understand how gaps still exist today. In addition, a great book to read is Political Tribes by Amy Chua. She explores how people are tribal and separated by ideology. Another great book is the Autobiography of Malcom X. His transformational journey to accept and practice brotherhood with people who look different than him is fascinating.
D&I focus/goals for the year: To create an army of D&I advocates who are focused on helping PG become the healthiest organization possible….therefore helping the climbers within PG grow so they can then take valuable lessons back to their homes and communities.
My guilty pleasures are: Favorite food--seafood!; guilty pleasure--binge watching YouTube comedians and then dragging my wife in with me!
You may be surprised to learn that: My grill game is strong! AND…I started cooking much more during Quarantine. #hellofresh


Follow Along!
Our D&I Council is working on many projects and policies to create more diverse and inclusive spaces and practices at PG, while celebrating our unique community. It's something we're passionate about committing to for the long haul. Make sure to follow us on social media and subscribe to the blog for more updates!
Thoughts, ideas--we want to hear from you! We're just an email away: PG_Diversity@populusgroup.com