Recently, I had the opportunity to sit down with our new Vice President of Delivery, Lori Blakey! Lori has been an influential leader in our community. She is a genuine human who not only cares about helping Populus Group grow, but she wants to help each and every Climber (our employees) grow to their highest potential along the way. We couldn't be more excited about her next step. I was able to learn more about her through this interview and am so honored to pass along the story!
Why are you passionate about this role? What led you to apply?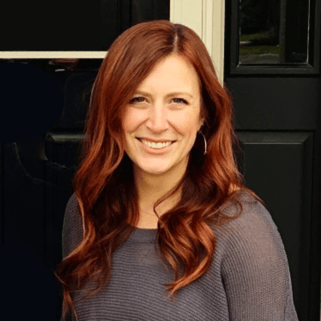 Helping people recognize their gifts and bring them to life is an
absolute joy for me. Over the past 14 years, I have spent time on our MSP delivery team, led our internal HR department, and spent the last six years leading our payroll services delivery team. This has given me plenty of opportunities to do just that. I love helping a customer solve a unique problem, setting a contractor up to shine while on assignment, and leading a large delivery team that is passionate to provide a best-in-class experience for those around them.
What problems does this role solve for our customers? Or how did this opportunity come about?
The past couple of years have been a whirlwind – and our industry is different from it. By aligning our customer success and payroll delivery teams under the same leadership, we can more proactively stay on top of the complexities in remaining compliant, and the new and unique problems our customers are looking to solve. I am excited to partner with our new VP of Sales, Mario Lambert, to help achieve the growth our external and internal partners are both striving for.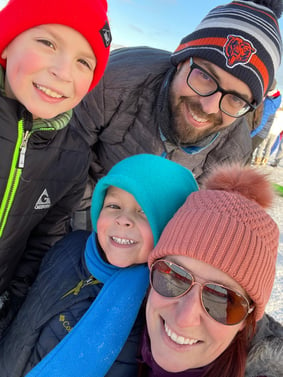 What challenges do you face?
While we've long accepted that change is a constant here at Populus Group, it feels like that's the case now more than ever. Remaining in lockstep with our customers on the journey they're on and how we can best partner with them is a critical conversation right now. We need to make sure we all have clear expectations of what we're striving toward as the need to find and retain talent increases.
What do you do when you're not working?
When I'm not at work you can find me running around and chasing my two sons, who I refer to as my wild monkeys. They are super active in sports, school, and our close group of friends. I'm looking forward to a fall filled with baseball and football games, and all the fun fall activities that the Midwest has to offer.
Favorite food?
I love all the things! The best for me is a home-cooked meal I make with my boys! We've run an organic meat coop for years, so our deep freezer is always stocked with yummy treats, and always paired with a good glass of wine – that's food too, right? 😉
Favorite hobbies?
My life has a full schedule that I absolutely love, but my refuel time is critical to keep it all moving. Curling up with a good book, sweating it out on my peloton, and relaxing and laughing with my husband are all food for my soul.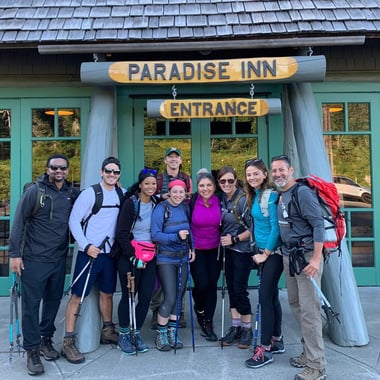 Populus Group Mt. Rainier Climb, October 2022
Congrats again, Lori! We can't wait to see what is to come through your leadership within PG.
Share your support and wishes with her in the comments below! 😊