Looking back, 2017 was a big year for Populus Group: we celebrated our 15th birthday, created some amazing new partnerships, strengthened existing ones, and expanded our community of Climbers (aka employees). We want to thank our community of supporters, partners and leaders; without you, none of this would be possible!
We're looking forward to making an even greater impact in 2018, and we're excited to share some big news with you very soon! As we consider the new stories we'll write in the upcoming year, we also want to take a moment to look back at the ones we've already written. In that spirit, here's a look at the 5 most popular Blog Posts from 2017!
2/20/2017 By Raul Ramos
One decision can change everything
My journey from working at a grocery store while attending the University of Houston, to becoming a US Marine, stationed at the White House as part of the Marine One HMX-1 Presidential Security Squadron, has shaped who I am today. Read more >>

What Veterans Do Better Than Anyone
5/24/2017 By Bobby Herrera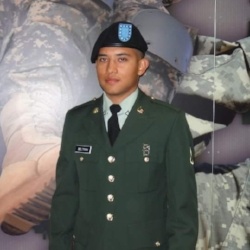 In late 2009 I received a call from my great-nephew. He said; "Uncle Bobby, I think I'm going to join the Army. I've always wanted to do it. Since you did it I want to talk to you about it."
We had a lengthy conversation about his choice and I recall feeling proud that my example had guided him to do the same for his own journey. I had a special connection with Nalito. Read more >>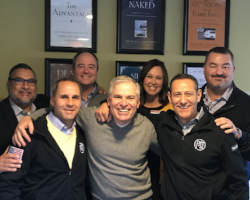 Patrick Lencioni is a name everyone at Populus Group is familiar with. Each time we welcome a new Climber into our community, they receive excerpts from business books he has authored, Death by Meeting and The Advantage, to name a few. In fact, his philosophies on leadership and management have been woven into the very fabric of our Culture Code. Starting with Bobby and our entire leadership team, we believe that the value of having a healthy, trusting culture cannot be overestimated. To us, it's everything. Read more >>
Regardless of your job title, you've probably come face-to-face with a personal or professional challenge that turned your world upside-down. Something that made you take a step back and reevaluate who you are, what you're made of and what your priorities are. Read/watch more >>
12/20/2017 By Bobby Herrera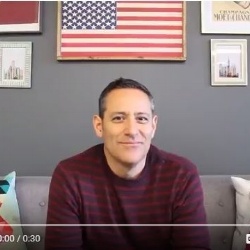 We want to wish you and your loved ones a happy and safe holiday season!
Especially this time of year, we believe it's so important to make time for what matters most. At Populus Group, we call that Team 1--your loved ones. So we want to take a moment to wish you and your Team 1 a very merry season. We hope you enjoy time together doing what you love! Read/watch more >>
Thanks for reading and following along with our journey!
If you enjoyed these posts, make sure to subscribe!