What's the best thing about Populus Group? What is it about our culture that makes us stand out? It's the people. You are expected to bring your authentic self to work every day; your own style, path and voice in everything you do.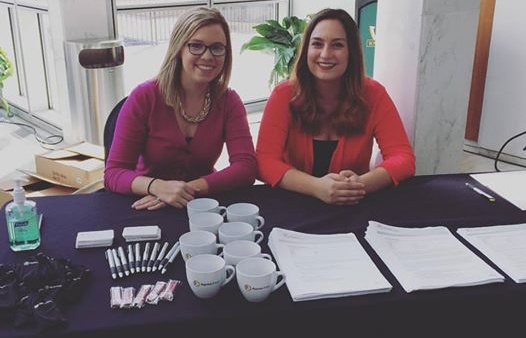 I joined our community over two years ago while I was still in college and I worked part-time on our payroll team to get my foot in the door. Not long after I started, I received a full time job offer and the experience I gained working on the payroll team helped me create a new role as a Benefits Coordinator shortly after graduating. In my current position, I help provide resources to our thousands of employees to enroll in our benefits packages for themselves and their families. While I never would have guessed that part of my passion was helping our employees with their health insurance, I did quickly learn that I couldn't hide my love for our unique culture and the great opportunity that I had been given.
It's every college senior's dream to have a job lined up after graduation and we all know there is only so much you can learn in the classroom. In my opinion, it's real work experience that helps you determine where your passion lies; hands-on, real-time work that challenges you on your strengths and weaknesses. My experience joining Populus Group was just that, an opportunity to find out what I'm really passionate about. I realized that the opportunity that I was given was something I wanted to help do for others and I knew that I could also have a positive impact on our culture. With this in mind, I created Populus Group's internship program. Our program allows college students to get exposure to how a business operates, without being locked down to a specific area of expertise. We take into account each student's major and design a rotation around their areas of interest. We provide an opportunity to work with a variety of our teams, everything from accounting to HR. This allows our interns to be exposed to how each of our teams works independently and also how they work together in order to achieve our ultimate target; to give everyone an opportunity to be successful.
I'm just one of MANY success stories. I remember all too well being in the shoes of a college student going to multiple career fairs and constantly checking online job postings that I'd applied for. Now I'm on the opposite side of the table at those career fairs and on the other end of those job applications. I want to help these students find a great fit whether it's with Populus Group or not.
Looking back, joining Populus Group was one of the best decisions I've made. They took a chance on a passionate, hardworking college student and helped me find a way to do the same for others. I've been able to accomplish some great things in such a short amount of time and now I have the change be a part of creating more success stories.
Passion is the key to success, and Populus Group couldn't be a better place to help you find both.