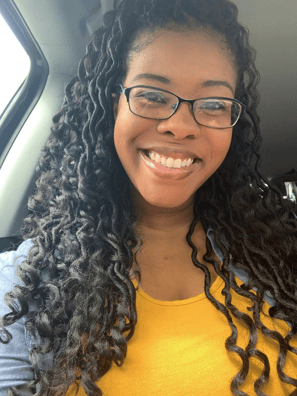 Welcome back to our #PGProfiles blog series, where we share the stories of our climbers and get to know them in a new light! In this edition, we're highlighting Chelsie Rimpson, an invaluable member of our team who has made a significant impact on our company's success.
Chelsie's dedication to her work and her team is truly inspiring, and we're excited to share with you a little bit about her! Enjoy :)
Tell me a little bit about yourself.
I am an avid true crime listener! I love Ashley Flowers and all of the shows she has under Audio Chuck. My favorites are Crime Junkie and The Deck. I also love sports! Basketball, football, and baseball are my favorites. On any given weekend or evening you can catch me and my husband watching whatever sporting event is on.
How did you come to work at PG?
I was welcomed into the community back in October 2018 as an Onboarding Coordinator (OBC). Learned a lot about my role and the industry. I was ready for my next step and moved into being an Employee Relationship Specialist (ERS) in the spring of 2019 and worked on one of our pillar accounts Medtronic. In the fall of 2019, I welcomed my first child into the world, my sweet boy Maddox.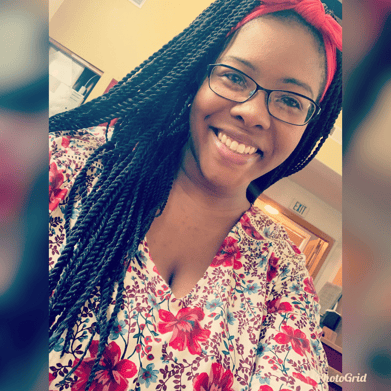 I was slated to come back to work in February 2020 and labor and delivery kind of rocked my world, so I had to make the decision that I needed more time and I actually did not originally return from my maternity leave. Then the world changed as knew it so that was a huge shock as well.
But! In August 2020, I returned back to Populus Group in an ERS role on the AAA channel working on a pretty big client in CCHS. It definitely challenged me and taught me a lot in regard to service and finding a way to meet the requests that they had. I actually then welcomed my daughter to our growing family in the spring of 2021! Returned in late summer and actually applied and was moved into leadership shortly after that! Leadership has challenged me in different ways than being in a delivery seat. I have gotten the privilege to pour into climbers and shape them as we continue to deliver everything that our customers need.
What team do you work on, and how would you describe your job to a bunch of 5-year-olds?
I work on the Payroll team! And I would probably say something like "I have a team that makes sure we get as many people jobs as possible and they have a great time while doing it".
What's the best advice you'd give someone who just started their career?
The best advice I'd give someone is that hard work beats talent when talent fails. Put in the work and that will take you far.
What was the job you earned your 1st paycheck?
In my first job, I was a hostess at Cheddar's!
What 3 items would you take with you to a deserted island?
I know I'm going to need three things: protection, shelter, and some sort of heat source. So my three items would be a weapon, a tent, and matches!
If you could get a new skill in 10 minutes, what would it be?
New skill in 10 minutes?! I would definitely choose to become fluent in a new language, specifically ASL!
What's your secret talent that no one knows about?
I sing! Mostly at church, so please don't ask me to if you see me LOL
Recommend a book you recently read.
All Good People Here by Ashley Flowers (Hi there, Crime Junkies 😊)
If you were a sauce, which would you be and why?
If I was a sauce, I'd definitely be a Wingstop Ranch... because it is superior to all other ranches.

Until next time! Leave a comment below to shout out Chelsie and thank her for sharing!