You've probably talked to a recruiter at least once in your career (you might even be one yourself!), so you know their job is to find the right candidate for the right role. Maybe you get a LinkedIn message, you send an email to a recruiter yourself, or you've built a relationship with a recruiter who's already helped place you in amazing roles.
At PG, we recruit for more than just contract positions or our internal openings--we recruit foreign nationals who have the niche and specialized skillsets employers are looking for! With this comes a new set of challenges for recruiters who must learn to navigate the complexity of immigration in the United States.
Did you know Populus Group has an entire department dedicated to just working with foreign national candidates and all things immigration? Learn more here! Or if you want to better understand the basics starting with H-1B Visas (the most common type of Visa we work with) visit this blog.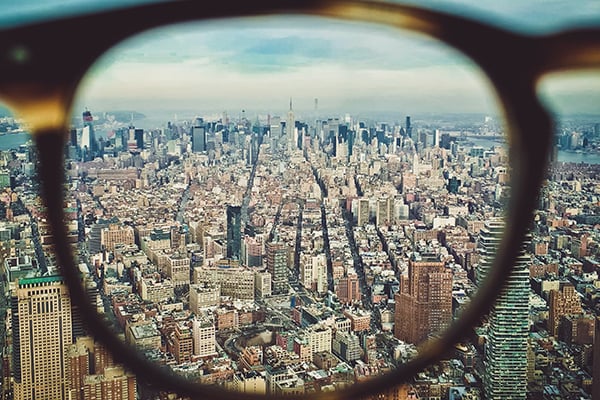 What Challenges Do Immigration Recruiters Face?
To better understand how the immigration recruiting process works, we interviewed one of our very own Immigration Recruiters--Ian Sutherland! In his day-to-day, Ian connects with candidates to place them in roles, working closely with our partners or sourcing candidates on various platforms.
His goal: Deliver the right person to our customer. We want to make sure our candidates not only have the right skillsets, but they're a great match for the customer from their technical skills like Python to soft skills like cultural fit. This helps build trust with Populus Group, and also builds the relationship between our customer and candidate.
So, what challenges does an Immigration Recruiter like Ian face?
When it comes to recruiting foreign nationals, there are so many more factors to consider before matching candidates with a role (and even then, there could be hiccups!). For example, you need to factor how much time is left on a candidate's H-1B because of renewal process times. You need to consider whether they've already applied for a U.S. Green Card with another company because transferring Green Card applications can be risky. Or you need to think about the competition with other recruiters seeking a candidate's skillset--many candidates have specialized, sought-after skills that many companies could be fighting for. They could be talking to multiple recruiters at once, gauging their best opportunities!
There also comes a challenge with trust. The whole H-1B process is confusing enough, but during the interview process, some candidates have felt their trust broken. They sometimes get told a recruiter can do something or that they've got an opportunity, but when the time comes those promises were not fulfilled. Populus Group's culture is built on trust so it's our mission to give accurate information to mitigate risk for not only our customers, but also the foreign national candidates we work with.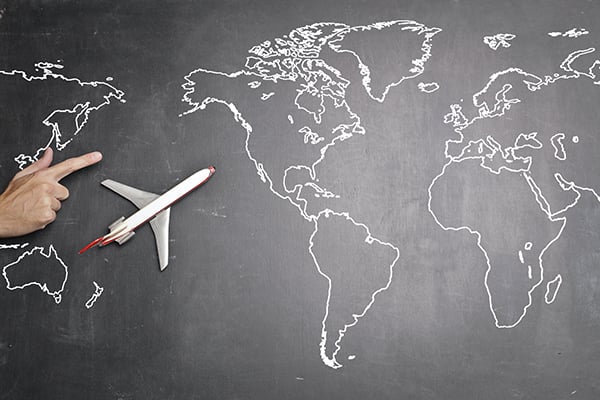 Benefits of Working with Foreign Nationals
You might be asking yourself—if there are so many factors to consider, why take on that risk?
In many cases, foreign nationals may have skills that are difficult to find in the United States—especially in the technology sector. Did you know that the tech industry unemployment rate is 3%, compared to 6.7% in the broader U.S. economy? And did you know that an increasing percentage of America's most educated scientists are foreign-born? With the world moving towards a more tech-driven culture, more companies are seeking out individuals to help create infrastructure, software, and more so they can better serve their customers.
From a company lens, it also helps us live out our purpose that everyone deserves the opportunity to succeed. This country was built on the backs of immigrants who have contributed so much from the doughnut machine by Adolph Levitt (Russia) to blue jeans by Levi Strauss (Germany). And immigrants help drive innovation and entrepreneurship—a key driver to economic growth, higher living standards, and greater job opportunities. Just take a look at Fortune 500 companies. Did you know nearly half of all Fortune 500 companies were founded by immigrants or their children?
Even Populus Group was founded by the son of Mexican immigrants. We're a company employing people across the United States internally and contractors across North America externally!
How Populus Group Can Help
If you're a business having a difficult time filling roles requiring specific skillsets, our amazing recruiting team can help! We have a vast network of candidates, including foreign nationals and US residents.
Our Immigration Employment Solutions can help you access the right candidates without the stress of legal requirements and processes. We've got a team of experts (including a legal counsel!) to help you minimize time, expense, and risk exposure.
For foreign nationals seeking jobs—Populus Group has helped hundreds of people get the sponsorship, legal guidance, and peace of mind they need to do what they love. Whether you need help securing or transferring an H-1B, TN, E3, or OPT-CPT sponsorship, our team of experts have you covered.
Interested in learning more? Get started here!
FAQs
We know you've probably got some questions, so here are some frequently asked ones we can answer:
Can you start my permanent residency for me?
What locations are you recruiting for?
We've got positions all around the U.S. and even remote work. However, we do have "hot spots" based by client!
Will you put me in the H-1B lottery?
Yes, we put all our OPT-CPT and H-1B candidates into the H-1B lottery.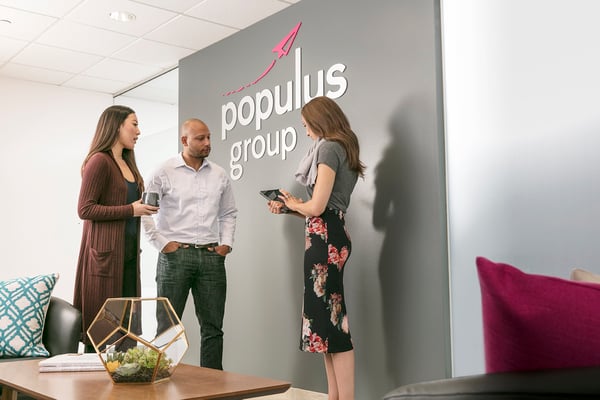 Connect with Populus Group
Want to know more about Populus Group's service offerings? Send us an email at opportunities@populusgroup.com.
You can also visit our website to explore our other service offerings from Payroll and IC Compliance, to Recruiting to being your Managed Service Provider!