Happy May and happy Asian Pacific Islander Heritage Month! What's this month all about? It is a time to celebrate the rich heritage of Asians and Pacific Islanders in the United States.
Last year we shared some history (and delish recipes from our own community!) and this year, we want to do something along the same lines, but with a new focus: #StopAsianHate.
I do want to take a moment to acknowledge that Asia is not a monolith and the Pacific Islands have their own unique customs and cultures as well. Asia is the world's largest continent made up of many different cultures. South Asia is vastly different than Southeast Asia is vastly different than East Asia is vastly different than Western Asia. Today's conversation will focus on our history, but with a deeper dive into the #StopAsianHate movement that's affected those who "look" like Western media's representation of "Asian."
Since the start of the global pandemic, there has been a rise in hate crimes against the Asian community. In fact, studies have shown a 150% increase in hate crimes against Asians in America's largest cities in 2020.
While they are certainly on the rise, hate crimes against Asians in the United States aren't new. They can be traced to the first waves of immigration from Asia to the U.S in the 19th century.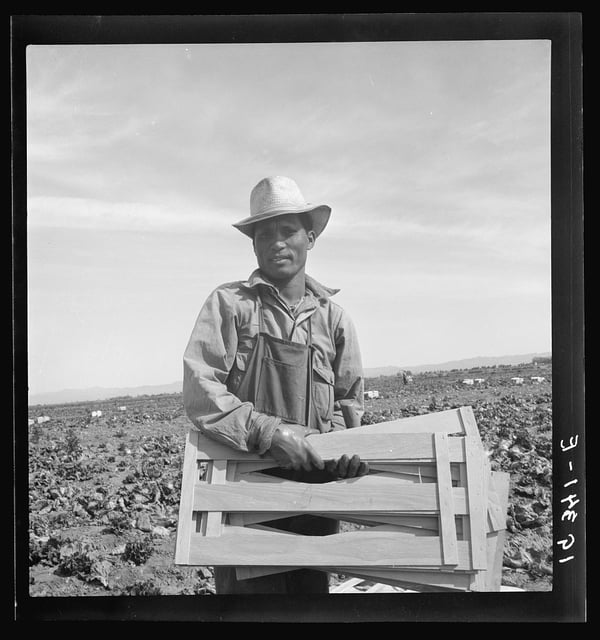 Filipino laborer; Imperial Valley, CA 1939.
A Brief Look Into History
Immigration from Asia to the United States began in the 1850s with the recruitment of young, single men from China to work labor jobs. These immigrants were essential in developing the United States, from working as miners to laying down the tracks of the transcontinental railroad.
However, with the depression of 1876, anti-Chinese sentiment grew strong leading to the Chinese Exclusion Act in 1885. Throughout this era, Asian immigrants faced harsh discrimination, with some populations massacred (read more about Chinese Massacre of 1871 here).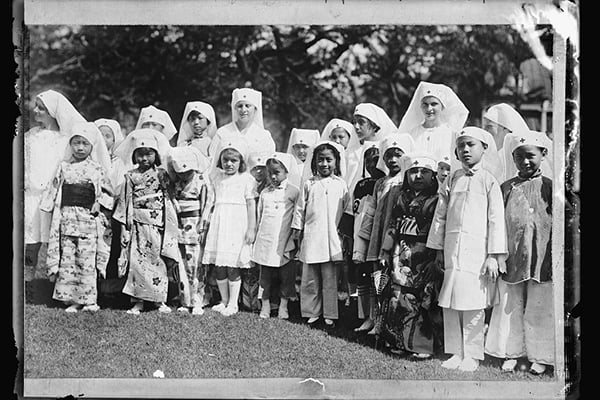 Chinese and Japanese Workers in Honolulu, Hawaii.
Even with the Chinese Exclusion Act, Asian immigrants from other countries like Korea, Japan and India came to work these labor jobs—jobs in which they were often paid less than their white counterparts. Because of their willingness to work for lower wages (due to circumstances out of their control), resentment against these populations continued to brew.
We see this same pattern continuing throughout history from the "Gentleman's Agreement" in 1907 that restricted Japanese immigration to the exclusion of all Asian immigrants (excluding Filipino "nationals") from owning land, marrying Caucasians, being denied citizenship, and more.
Even though Filipinos were excluded from restrictions in 1924, anti-Filipino hate eventually grew, leading to the passage of the Tydings-McDuffie Act of 1935, putting a quota of only fifty on Filipino immigration.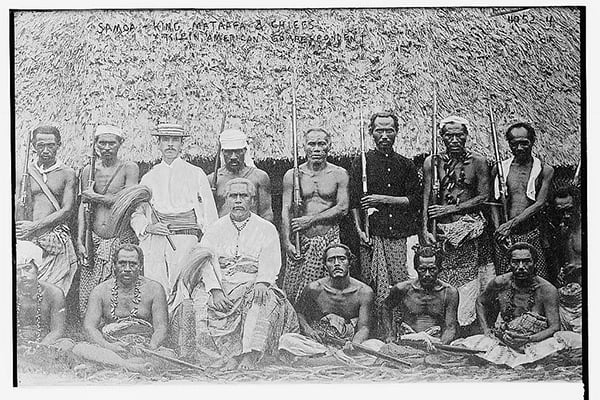 King Mataafa and Chiefs--Samoa
Throughout all this history, European immigration in the states had many parallels. So, what was the difference? This article by the Asia Society puts it as:
the reality of western colonialism and unequal power relations in Asia;
the insatiable need for cheap labor that accompanied manifest destiny, westward expansion and economic development in the United states; and
the influence on social policy and public attitudes that resulted from lack of knowledge about Asian peoples, and racist notions of white superiority.
So what's my point in sharing this history? Immigration restrictions aren't new and tend to be borne from racist notions against "the other"--the non-white. These policies have the tendency to target minorities, stemming from systemic racism.
Stop Asian Hate
Along side the immigration restrictions for Asian and Pacific Islanders throughout the years was violence against these communities from the Bubonic Plague outbreak in San Francisco to Japanese internment in World War II.
While these historical acts of racism and discrimination may feel far removed from today for many, it's important to understand the context of our communities before we can appreciate the present.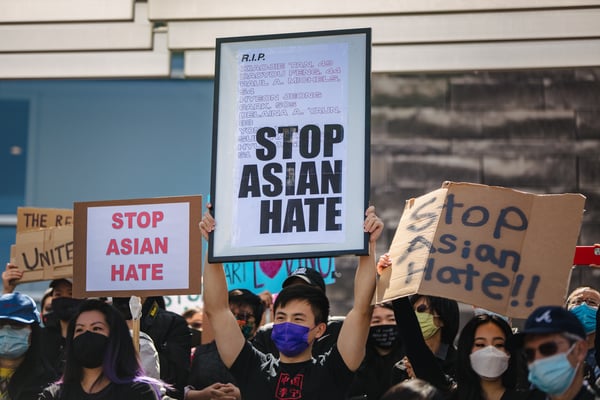 By Jason Leung
Where Are We Today?
With the rise of COVID-19, hate against the Asian community has risen with roughly 3,800 reports of anti-Asian racist incidents nationwide over the course of the pandemic. In New York, anti-Asian sentiment jumped 1900%.
We've all seen the headlines of Asian elders being beaten, even murdered, due to discrimination. You may have even seen it on your own social media platforms as people share their own experiences online, warning others to stay away from certain areas due to people emboldened by phrases like "Kung Flu" or "Chinese Virus." I've seen it on my own socials, and have honestly feared being out and about by myself. But I'm most worried about my own parents as they go about their daily lives.
I ask you to take a moment to understand why this is so damaging and why it must stop.
It's our collective responsibility to unite against racism, acts large and small until everyone is safe. Seemingly small comments and hate speech can become normalized and can escalate to more bold acts and actions. It may feel overwhelming to think about but it's often small actions of support and solidarity for your Asian friends and community that can accumulate to play a more significant role in fighting against racism.
A Moment to Celebrate API Joy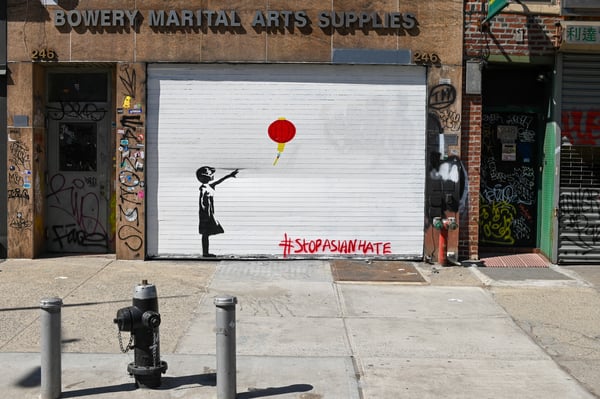 By Robinson Greig
Much of what you've just read may feel heavy, so let's take a moment to celebrate API joy, resilience, and successes! Some fun facts:
And there are many others--read more here!
What You Can Do To Support Your API Community
First and foremost, you affect change through education. Learn more about the history of racist policies against Asian Pacific Islander communities. Start with a documentary, book, or podcast and build from there. Don't know where to start? Check out this link.
This card has the latest news updates, educational resources, allyship tools, incident reporting, resources for mental health, and more (though we know this isn't necessarily an exhaustive list)!
Beyond education, you can speak up. It's difficult but consider attending a training like this one offered by Asian Americans Advancing Justice (AAAJ). You can take their tips and go beyond just standing up for the API community.
You can also support API-owned businesses! Check out this list by Self to start and comment your favorite Asian- and Pacific Islander-owned businesses in the comments for other folks to find. Oh, and check out Minor Feelings: An Asian American Reckoning by Cathy Park Hong!
Finally, let's show appreciation for all the contributions of the API community throughout history; the resiliency and different cultures found in Asia and the Pacific Islands. From Asian food, to skincare, to Dalgona coffee, gua sha, homemade boba, poke bowls, sushi, and so many other amazing things, our lives and culture is richer because of the many API cultural contributions.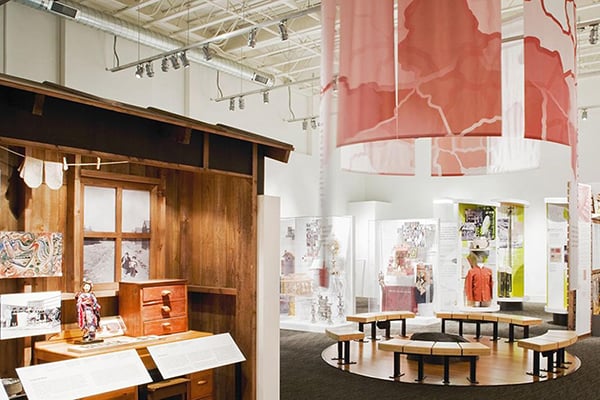 Seattle's Wing Luke Museum
I encourage you to take a moment to consider the people, food, art, and things from Asia the Pacific Islands that you enjoy and appreciate. Think of the ways you can educate yourself and celebrate this rich legacy of innovation and resilience.
I want to wish you a Happy Asian Pacific Islander Heritage Month! I hope you celebrate this month by supporting your API community, appreciating these cultures, and learning to be a better ally!